Coming home with fresh fish to eat is one of the best parts of fishing. If you want to make sure your catch is safe to eat and tastes the best it can, it's important to handle it properly. Here are the steps on how to keep fish fresh.
Prepare a Catch Bin to Keep Fish Fresh
Your cooler or fish box should be packed with ice. Because of the lower temperature at which it freezes, saltwater ice is the best option for packing a catch bin. If you can't get saltwater ice, normal ice will work.
Prepare Fish for Storage
One common mistake even experienced fishermen make is allowing fish to die slowly in the cooler or on the floor of the boat. The stress a fish experiences while dying can negatively affect the quality of the meat. It's better to kill the fish quickly by using a sharp implement, such as a screwdriver to pierce its brain. Put the fish on ice immediately after killing it.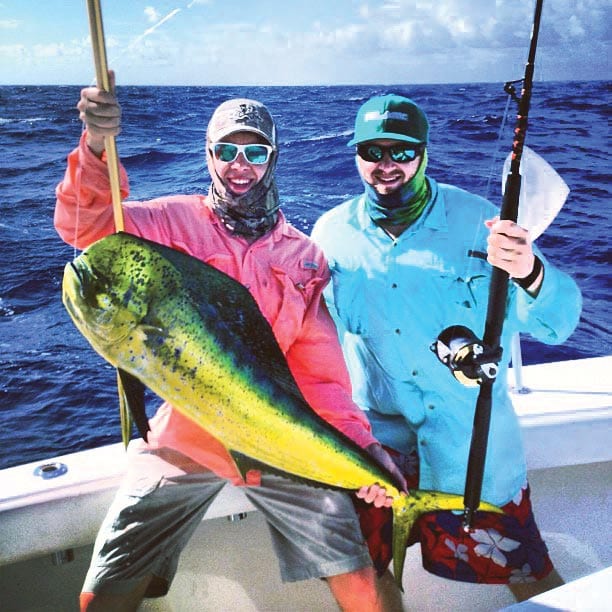 Continually Keep Up the Bin
If you're out for a long day of fishing, keep an eye on the state of your bin. If the ice melts, your fish could begin to spoil while you're still on the boat. If your ice starts melting, cut off your fishing to replenish it or end the fishing day altogether. It's disappointing to stop fishing early, but it's preferable to losing your entire catch to decomposition.
Bringing in the Catch
Once you come back to shore, act quickly to get your fish gutted and cleaned. The longer the fish waits, the higher the probability that it will begin to go over. We recommend the Havalon Talon fillet knife to do the job. It's sharp interchangeable blades will make the job quick and painless. As soon as your fish have been filleted, place the fillets in Ziplock bags, remove as much of the air as possible from the bags to prevent oxidation and place them in a fresh cooler with new ice. This should keep the fish cold enough to ensure safety until you get home.
After this, you have the choice to refrigerate or freeze your fish. Refrigeration will keep your fish fresh for a short period of time, meaning you'll need to eat it fairly soon. A freezer will store your fish for longer, but will be a bit more complex. Simply freezing fish will make it susceptible to freezer burn and dehydration, making it unpleasant to eat when you thaw it. To freeze your fish, pack it in a little water to keep it from drying out. You can also vacuum seal your fillets to keep fish fresh.
These steps will help you keep fish fresh and reduce the risk of bacteria. The faster you kill and get your fish on ice and the better your storage systems, the higher the quality of the meat you'll get at the end of the day.
Annie Grace Wilson is a public relations specialist for Anchor Marine Underwriters Inc. She regularly produces content for a variety of blogs that cover topics from boating upkeep and maintenance tips to boating safety information.