February 28 – March 3
Los Suenos Triple Crown – Leg II
March 21 – 24
Los Suenos Triple Crown – Leg III
In 2014 we introduced the annual Los Sueños Signature Triple Crown billfish tournament after hosting the extremely successful Los Sueños Signature Billfish Series for 10 consecutive years. It can be safely said that it was it was a huge success solidifying Los Sueños' place as the billfish capital of the world. During the 2016 Los Sueños Signature Triple Crown an incredible 6,570 billfish were released during 9 days of fishing by an average of 43 teams, breaking all previous Los Sueños tournament records. Word has spread far and wide – if you want to catch fish and compete with the world's best billfishing teams, you need to be in Los Sueños and participate in the Signature Triple Crown.
For more information call: Direct +011-506-2630-4000 • Toll free : +1866-865-9759
or email to: a.bretecher@lossuenos.com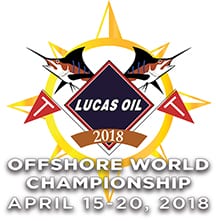 April 15-20, 2018
2018 OFFSHORE WORLD CHAMPIONSHIP 
Where: Marina Pez Vela
Quepos, Costa Rica
Cost: $12,750  Per Team
Extra Angler: $750
The Offshore World Championship in Quepos, Costa Rica is the largest and most prestigious sport-fishing tournament in the world. The world-class event, held in Quepos, Puntarenas near Manuel Antonio National Park includes 55 of the world's best sport fishing teams. More than 300 people will compete to see who has the most releases of billfishes, as well as dorados, tunas and other species.
Each type of fish is assigned a certain number of points.
For info visit www.offshoreworldchampionship.com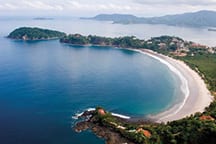 August 10-12, 2018
PRESIDENTIAL FLAMINGO FISHING RODEO
The tournament's mission statement is to publicize Flamingo as the fishing destination that it used to be by helping charter captains book clients to fish this event. It will also create an increased awareness of Flamingo and the northern Pacific region of Costa Rica as a world class fishing destination. The event will offer a minimal entry fee, just $100 for a team of up to four anglers, and will have minimal rules—just go fishing and have a great time. The tournament will also benefit not only marine conservation in Costa Rica but also a local charity called Abriendo Mentes, which is a nonprofit organization to help provide assistance to people in that part of Costa Rica to have access to enhanced education and employment opportunities. Charter Boats are Encouraged! For more contact info@preschallenge.com or visit www.preschallenge.com