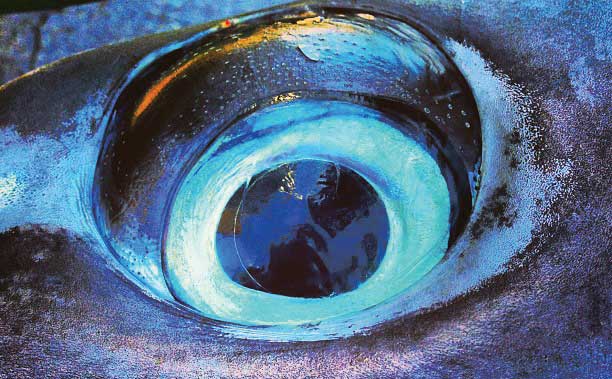 By CAM Staff: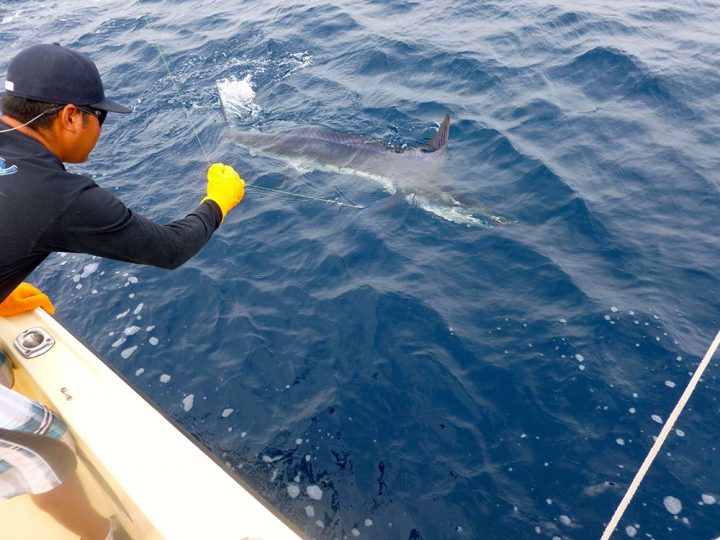 Stretching 500 miles across the northern side of the Virgin Islands and Puerto Rico, the Puerto Rico Trench is the deepest in the Atlantic Ocean. This 6-mile-deep feature is part of what makes the Virgin Islands one of the world's best sportfishing destinations.
Here, where the Atlantic Ocean borders the clear waters of the Caribbean Sea, the Virgin Islands rise as the peaks of an enormous underwater mountain chain. The islands offer some of the best diving, snorkeling and most beautiful beaches anywhere, but it is off these islands that serious anglers come to play.
Beneath the surface, the topography is spectacular. About 20 miles north of St. Thomas, the travel hub of the U.S. Virgin Islands, the North Drop falls precipitously to depths of more than 28,000 feet into the Puerto Rico Trench. Cool Atlantic currents are stirred off Virgin Gorda, and sea life abounds. The big pelagic species congregate to feed on an abundance of baitfish drawn by the drop. A similar situation occurs off the South Drop, just 8 miles south of St. Thomas, and the smaller drops around St. Croix. Short boat rides put anglers on abundant baitfish and the bigger fish that feed on them.
Marlin can be caught year-round, but spring to fall is peak time for blue marlin, which show up in numbers and feed aggressively around the full moons. The bite is legendary. The IGFA Women's all-tackle world record, a 1,073-pound blue marlin, was caught off the Virgin Islands, along with 24 other world records over the years. The granders—1,000-pound-plus marlin—show up on occasion, but the Virgin Islands also offer numbers. During the USVI Open/Atlantic Blue Marlin Tournament, 207 blue marlin were released over four days of fishing. Marlin average about 350 pounds out of St. Thomas, and 500-pounders are caught regularly.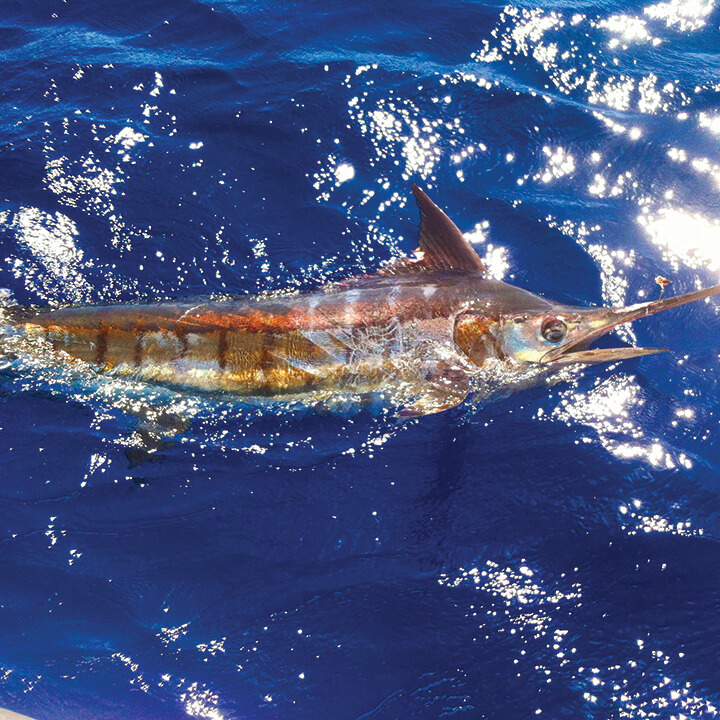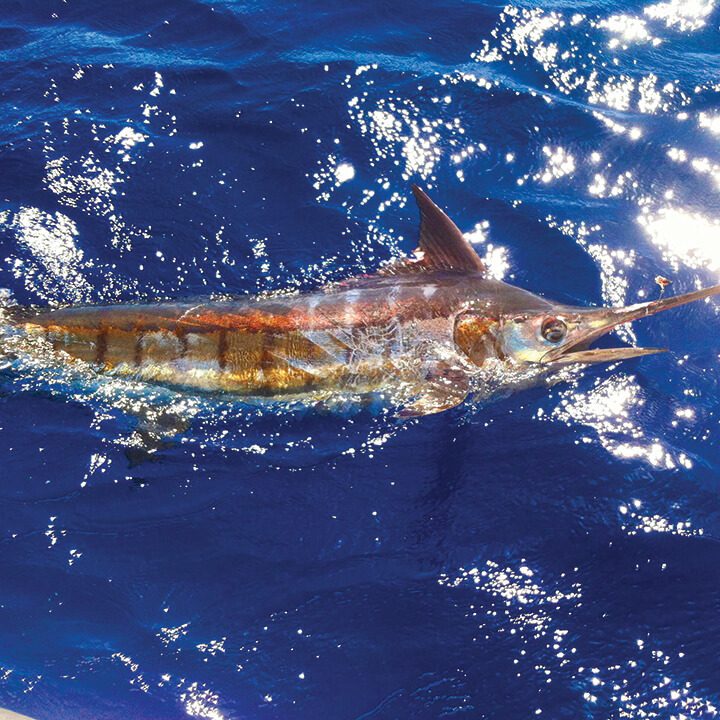 But blues aren't the only game in town. The location of these islands almost seems strategic. Sailfish, white marlin, tuna, wahoo, dolphin… the most sought after gamefish for sport and the table frequent these drops in good numbers to feed. Working the drop by trolling rigs across the depth contours produces consistently good action year-round. The sailfish bite peaks October through March. Yellowfin tuna are present late summer through winter, and blackfin and skipjack tuna provide action year-round. Wahoo are also a year-round target, and dolphin fishing peaks in fall.
The fishing is world class, and the Virgin Islands are also easy to get to. A short plane ride from the continental U.S. puts anglers in the middle of the action. And with lodging that ranges from quaint to luxurious, there are options for anyone who wants to live out their offshore fantasy.