South Island New Zealand: A Must for the Well-Traveled Trout Fisherman
By Dave Lambroughton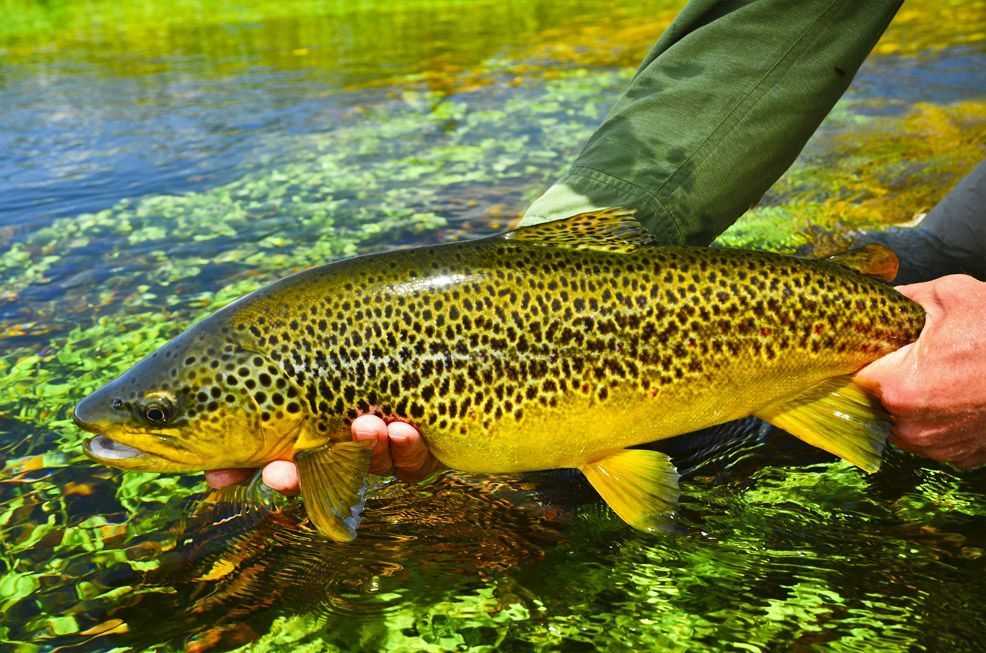 I will fly to New Zealand in early November and return home in April. After following this routine for the past 33 years, I will still come back totally amazed that such a place even exists. For the well-traveled trout fishermen who love clear, clean water, beautiful environments, and large wild fish, New Zealand tops the list of the greatest places to go.
Besides, it's the kind of freshwater fishing we most like to do; light, four to six weight rods and floating lines, casting dries and small nymphs to sighted fish. It's also the kind of fishing that rewards anglers who have learned to wear drab colored clothing and use olive fly lines, with the first 10 or 12 feet dyed dark brown, quietly fishing their way upstream, making good accurate casts. There's a reason herons are grey and quiet. Another big reason to always fish upstream, besides being less visible, is not to scent the water. The trout are very sensitive to our smell, especially with our wet wading (about 90% of the time) on days that can often include lots of walking, as well.
So if you have not been to New Zealand before, I can see how planning a trip could be a bit daunting, with over five hundred trout rivers that flow through a five month long season. My advice would be to focus on the South Island. The North Island has some wonderful rivers and lakes, and I spend about 25% of the season there, but for great variety, wide open spaces, and wonderful river valleys that disappear into snowcapped peaks, the South Island is hard to match.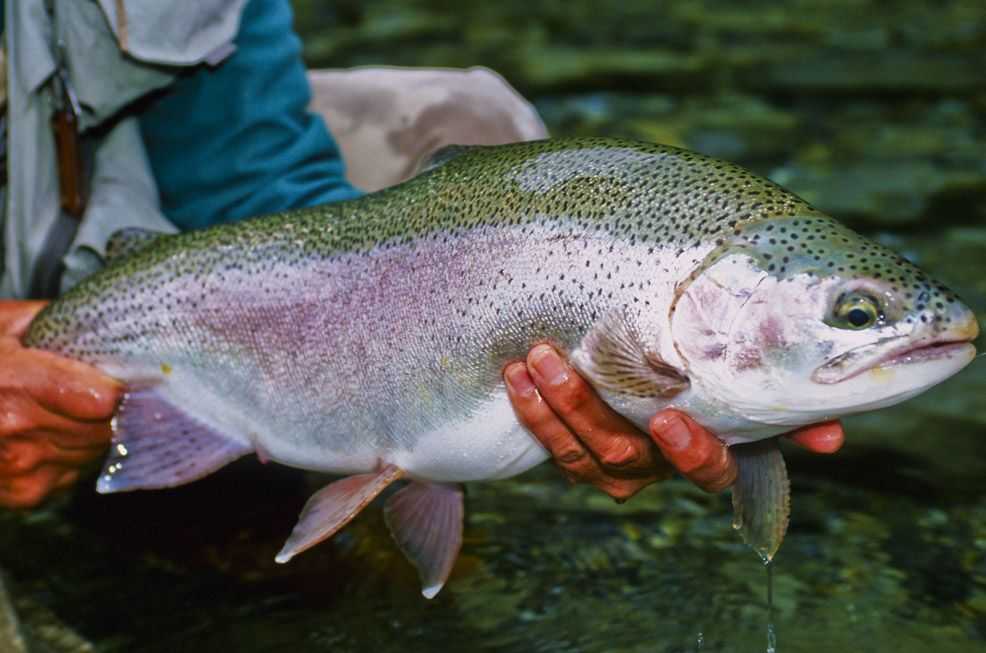 As for your seasonal timing, you have two choices really. The early season (early November to Christmas) is hard not to love. There could be some rainy days in the mix, but the well-rested fish will never bite better, and this is my favorite time of the year for photography. My annual Fly Fishing Dreams calendar, available now, is usually loaded with these shots. The second half of the season are the warmer summer months of January, February, and March, as the water gets lower and the fish get smarter, but these are the most popular months for anglers from North America to shorten their winters with.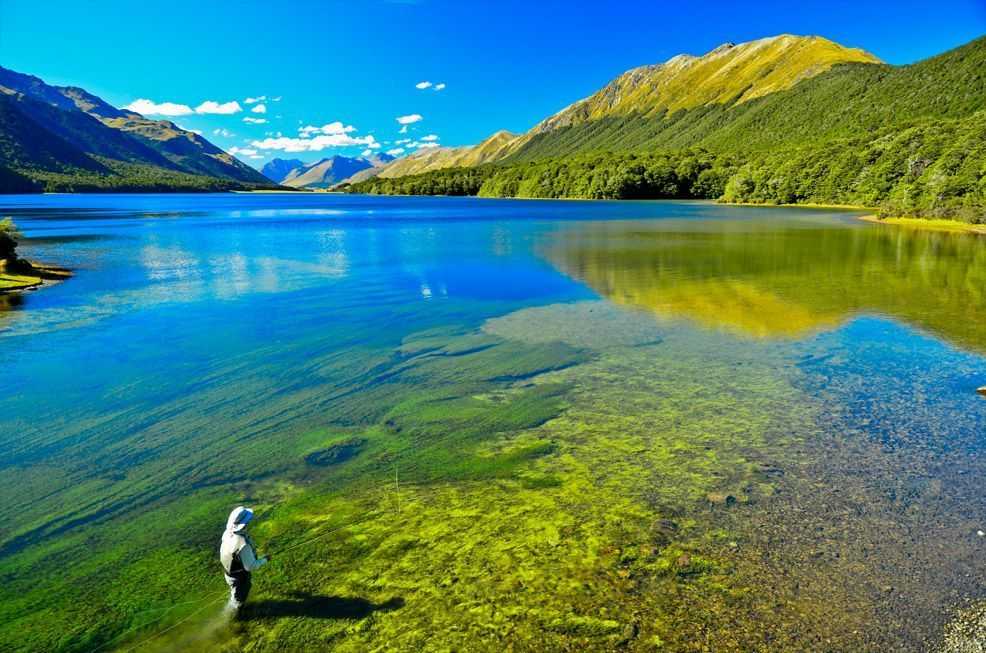 But regardless of when you arrive, it would be wise to hire a good guide for a day or two to speed up the learning curve considerably, and the two that would top my list would be Nigel Birt (mail@backcountry.co.nz), and Lawton Weber (lawtonweber@gmail.com). Nigel guides in the central South Island and Lawton works all the great water surrounding TeAnau, on the way to Milford Sound.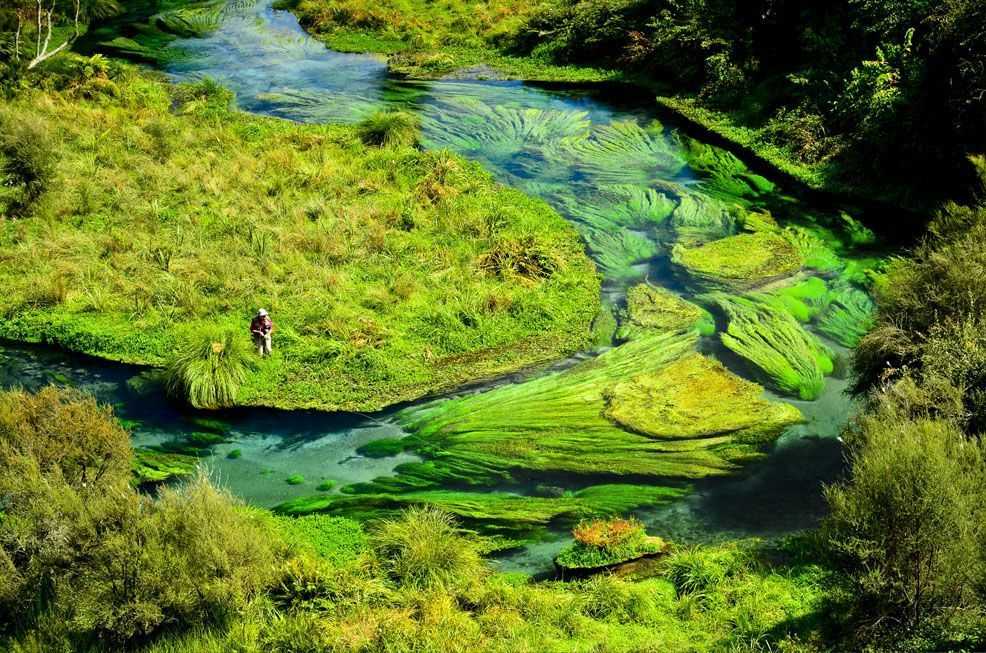 No Photoshop Required. New Zealand really is THAT beautiful