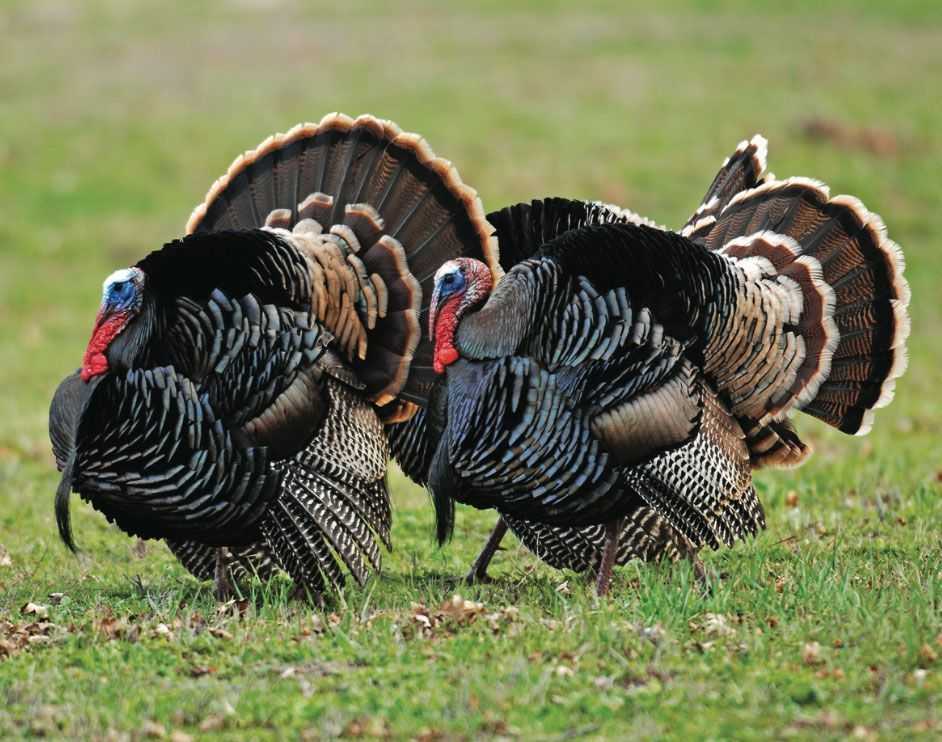 Turkey season has closed for this year and it was truly a great season for the lodge we run in central Florida. First timer young adults as well as old timers bagged an impressive harvest. The Long beards ranged from eight and a half inches to 11.5, with weights up to twenty-three pounds. The season was also not without the normal oddities we see each year.
Several situations came up where we just were not anticipating. One important observation noted the identification factor. An inexperienced hunter was so fixated on length of beard, We allow only 8 inch or better to be taken, that he failed to check under it's tail for sex. He bagged a real nice 12 pound hen with an eight and a half inch beard. Not what we encourage to be blunt. It also took that hen out of the inventory that we have kept track of for several years. There was no brow beating or major scalding, because it was in line with the FWC rules. A good number of chuckles were experienced that night when all the members sat around the fire relating their day's adventures and I don't believe that young hunter will ever shoot another hen.
THE LONG BEARDS RANGED FROM EIGHT AND A HALF INCHES TO 11.5, WITH WEIGHTS UP TO TWENTY-THREE POUNDS.
We also had a great fellow from Colorado, whom had never before hunted the Osceola brand of bird. He went all out getting the best gun out and made a special trip to one of the Sporting Goods Stores to buy 'local decoys' and found a special ammunition supposedly just for trophy turkeys. I'm not sure who the turkey was the loads were designed for, but, in our area of expertise, a shell with non lead, 7 1⁄2 shot generally just pisses of a big bird. Sure enough, he had a nice strutting gobbler not 25 yards away that he shot and hit several times, just to see him run off with out a feather cut. He did knock him down both times, but again, not a feather cut. This was witnessed by a member and friend who immediately took the 12 gauge away from the hapless fellow and checked the ammo. It wasn't until then that the number 7 1⁄2 shot was discovered. Remember to READ the label before buying anything on sale. The more hype the more reason for the hype to avoid reality.
REMEMBER TO READ THE LABEL BEFORE BUYING ANYTHING ON SALE. THE MORE HYPE THE MORE REASON FOR THE HYPE TO AVOID REALITY.
Another crazy adventure involved a guest who has hunted here many times prior. His story begins with a simple scouting before the hunt. Locating strutting birds the afternoon of his arrival, he planned to be in place an hour prior to sunrise and set his decoys in hopes of catching a bird flying down from the roost. He set up on the edge of a large pasture with a patch of palmettos at his back. Then deployed his decoys about 20 yards out in the open and laid back to get things quiet. Several hours passed and he hit his turkey calls a little more often to try and liven things up. Suddenly across the field, about a quarter of a mile away he sees movement. It continues to reduce the distance between them and dodges in and out of the small bushes on the route. Jimmy doesn't move an eyelid, concentrating on the movement when suddenly it dawns on him, a coyote. That crazy dog slid right up on those decoys and attacked them. Needless to say the coyote did not enjoy the day, but Jimmy has an adventure he will never forget.