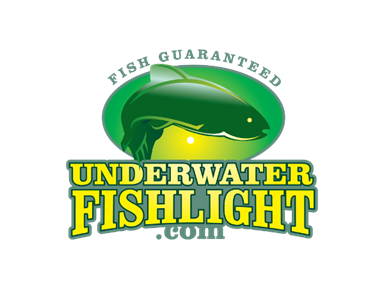 If you live on the water or have ever cruised any local canals or shorelines at night, you've probably seen how effective and widespread Underwater Fish Light's products are. They seem to be just about everywhere and are almost always loaded with fish.
Their classic Natural Green lights look amazing in any waterway, but they recently released a new line of Vibrant Green underwater lights that illuminate the water with a richer green color that really stands out from the crowd. In addition to the unique look, these lights are also 50 percent brighter than the classic systems and are perfect for those looking to "out glow" their neighbors.
Of course, these new lights come backed by the same guarantees that Underwater Fish Light is famous for, including their well known "Fish Guaranteed or Your Money Back" promise. You can try the new Vibrant Green systems or any of their other models for sixty nights in your own waterway, and if you're not thrilled with the performance of the light, you can return it for a full refund. Obviously, they don't get too many returns.
There is also a new line of Caribbean Blue underwater lights that look incredible in clear waterways, but customers outside of the Florida Keys should opt for either the Natural Green or Vibrant Green, as these will look the best in murkier waters.
With a 3-year warranty and money back guarantee, you can't go wrong with Underwater Fish Light.
Visit them online at www.FishLight.com or call 1-855-FISH-LIGHT for more information.