Bimini Big Game Club Resort and Marina is pleased to announce dates for this year's Wahoo Smackdown fishing tournament. It is slated to take place Nov 8-11. This year's event will feature the same prizes, parties and access to Bimini's plentiful wahoo that have made this one of the most prestigious and popular fishing tournaments in The Bahamas.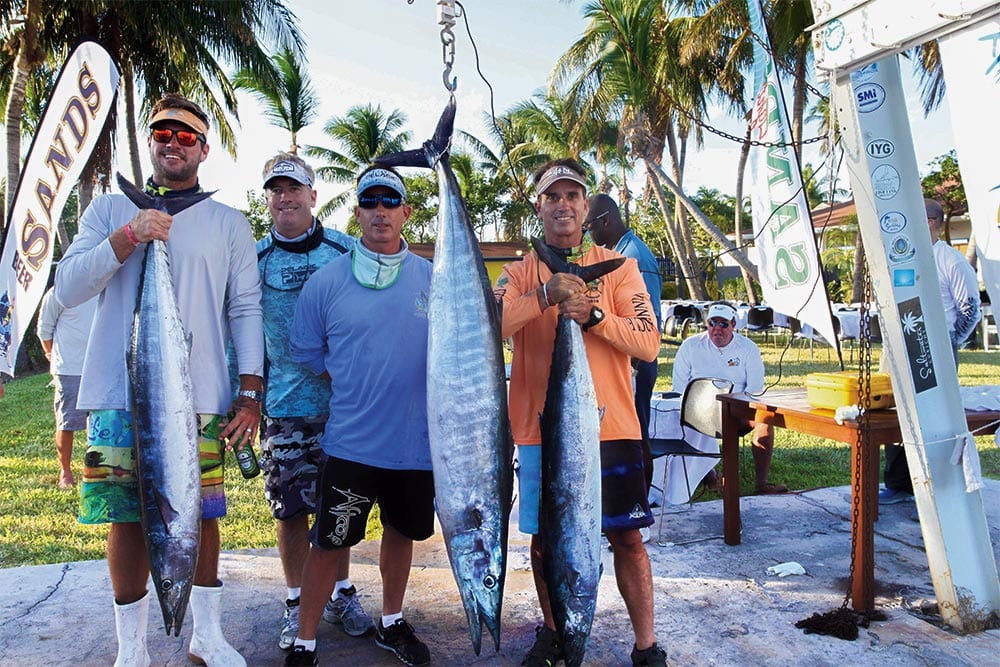 Just 50 miles east of south Florida in The Bahamas, many consider Bimini to be the "Sport Fishing Capital" of the world. Anglers have made more than 50 record-setting catches in the waters surrounding Bimini Big Game Club. It has long been a favorite fishing destination, including famed author, Ernest Hemingway.
This year's tournament, which will be led by longtime Bimini Big Game Club dockmaster Captain Robbie Smith, will kick-off Thursday, Nov. 8 with a captain's meeting and conclude on Nov. 11 with an awards gala.
Wahoo Smackdown Info
The registration fee is $1,500 per boat. This includes four anglers, tournament shirts and entry to all of the tournament's social events. Additional anglers (anything more than four) are $250 each. Extra social tickets are $150 each. Total payout is $25,000 based on 25 registered boats. The Registration fee is 100 percent refundable if the tournament is canceled due to weather. The tournament will issue a $300 instant credit to any participants who book both hotel and boat slip at Bimini Big Game Club for a minimum of four consecutive nights. This will allow guests to use the $300 credit against their total total resort bill.
Sponsors for this year's Wahoo Smackdown tournament include American Beverage Marketers www.masterofmixes.com as the Title Sponsor, Bahamian Brewery and Beverage (Sands) www.bahamianbrewery.com, artist David Dunleavy www.dunleavyart.com and finally, Tropic Ocean Airways www.flytropic.com.
To register or find out more information on this year's Wahoo Smackdown tournament, visit www.wahoosmackdown.net. For sponsorship opportunities, you can contact Beth Watson via email at bwatson@biggameclubbimini.com or call (954) 467-1231.