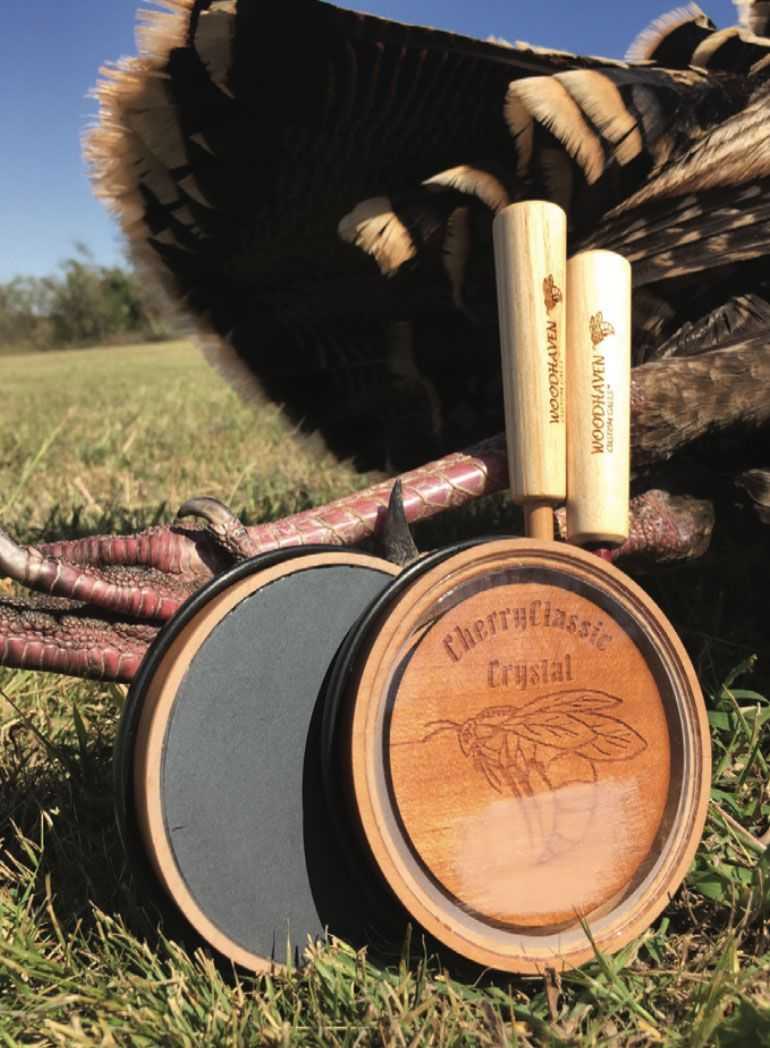 A good hunter can kill turkeys even if they can't pull off a good turkey call, but add outstanding calling skills and you just increased your success ratio to a higher level. Realism is the key to a being a successful turkey caller, most callers fail because they don't listen to real turkeys. If you can learn to add the realism of the call by adding the clucks, yelps, fly-down cackles, purring and high-pitched noises you will increase your chances of getting that prize turkey.
I had the pleasure of talking to the 2015 World Champion Turkey caller Josh Grossenbacher of "Zink Calls" based in Ohio trying to learn more about the art of Turkey calling. Josh won the most coveted title in competitive turkey calling and has been honing his skills for years. Josh has been part of Zink Calls since they entered the market of producing calls and with his dedicated practice and experience he has helped produce hundreds of thousands of calls. Josh has his own signature series of mouth calls and his diaphragm call is a triple- reed V-Series style. The unique V-notched top reed and short-notched under-reed allow for tones ranging from raspy to clear, while the heavier latex gives the option of incredible volume and distance. Josh gave us an example of his calling on my radio show "Let's take it outside" that airs every Friday from 5 p.m. to 6 p.m. and I will tell you that I fully expected to run into some turkeys outside the studio, he's that good.
Once you start to learn more about turkey calling you realize like I did, there are a lot of calls on the market so how do you figure out which ones are the best? There are a lot of brands, call varieties, price ranges and overall call functions, it can make it difficult for a new or seasoned turkey hunter to pick the "right" calling device. One type of call suggested for beginners is a Slate Call. Whoever figured out scraping a stick across a piece of slate sounded like a turkey did all of us a big favor. You can make a wider variety of turkey sounds with a slate call than any other call. They are simple enough to learn with very little practice. Slate calls can be learned in one night but it can take a lifetime to master. You need to practice and listen to real turkey sounds to improve your skills year round.
Another type of call that I touched on earlier is the Diaphragm call, also known as a mouth call. They are small, horseshoe shaped calls with rubber or latex reeds that vibrate when air is forced across them. Diaphragm calls are relatively inexpensive, small, lightweight and weatherproof. They also do not require the hunter to use their hands for operation which does cut down on movement and allows the hunter to call right up to the point they take a shot without spooking the bird. A disadvantage of Diaphragm calls it that they can be one of the more difficult for a hunter to use property and they are not as loud as other turkey calls like the box calls.
Mike Pentecost founder and owner of Wood Haven Turkey Calls said some of his favorites some of his favorite calls are the Box Call, Friction Calls and Strikers. Mike and his operation is based in Heflin, Alabama and they stake their reputation and livelihood on all their calls, no gimmicks just quality calls. Mike spent some time teaching me "Turkey Calling 101" and going over the different types and styles. The great thing about business owners like Mike is that anyone can call and talk to him or his staff and get valuable information to really choose the right call for you and your needs. I will be receiving some sample calls from both Zink and Wood Haven and I am looking forward to reporting back to you, on my Turkey Call experience. Fellow hunters one thing I do know for sure is I am ready for some "wild turkey" the kind I find in the wild and in my glass at the end of successful day in the woods.
Make sure to tune into "Let's take it outside" every Friday at 5:00 pm on WTAN-AM 1340 Tan Talk Radio Network West Coast and AM 900 Talk of the Palm Beaches East Coast. I would love to hear your Turkey reports and have your call-ins.