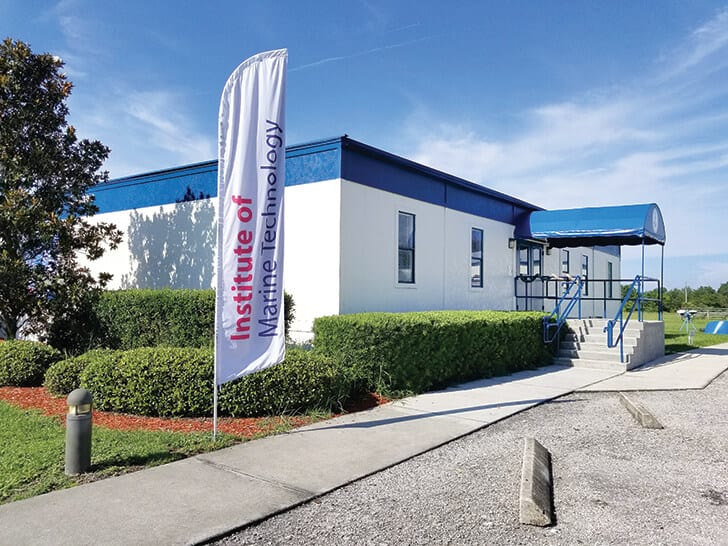 Located right off Highway 27 in Lake Wales, Florida is a small Christian university designed to fit the needs of its students and community. With hundreds of lakes surrounding the area and abundant marine life, Warner University saw a need to add a vocational side to their list of programs, specializing in marine technology.
In 2016 Dr. Hoag, president of Warner University, began work on the perfect plan to fit the bill. There has been a large increase in demand for marine technicians, and Warner is working to provide hard-working young men and women to the industry.
A representative at a marina close to campus said, " . . . There is a huge shortage in the market. Every certified marina/boat dealership in Florida will tell you that. If you have a program for marine mechanics, we would love to talk to your graduating students."
One thing that is special about the program is the two different approaches students can take when getting their certificate. The first is the more traditional route, which will be the certificate only. This is best for students who want to be certified in several different areas surrounding the marine technician field. For those who want this experience as well as their two-year degree, there is a second route, which would be earning their Associate of Applied Science degree in Marine Technology.
No matter which route the students choose to take with the program, employers can be ensured the students will come out well prepared to perform routine maintenance as well as effectively and efficiently diagnose mechanical, electrical and electronic problems.
Experiences each student gain while enrolled in the program will take them anywhere from product assembly to hull, from vehicle identification to propulsion, and from fuel and lubrication systems to electrical and electronic systems. We can't forget to mention their service training and customer care as well!
Warner University is extremely excited to kick-off classes in January for their first group of students coming in, and is still accepting applications until the start of classes on January 15. Only a few spots remain, though.
"We are really happy to offer this course to everyone. After years of seeing what is going on in the industry, we have assembled an amazing team to not only help students but also address what the dealerships, marinas and OEMs are looking for." Said Justin Maley, program manager.
Located in Central Florida with exclusive access to a 7,000-acre lake right out the back of their classroom, the new Warner University Marine Program can offer much more than most similar programs in the country. Along with the ability to gain an A.S. in Marine Technology, interest in the program has been extremely high.
If you or someone you know may be interested in the program or would like to tour our facility, contact admissions director Stacey Robertson at Stacey.Robertson@warner.edu or by visiting warner.edu. You will find the marine program by going to the academics tab then selecting undergraduate programs.