By: Capt. Dave Stephens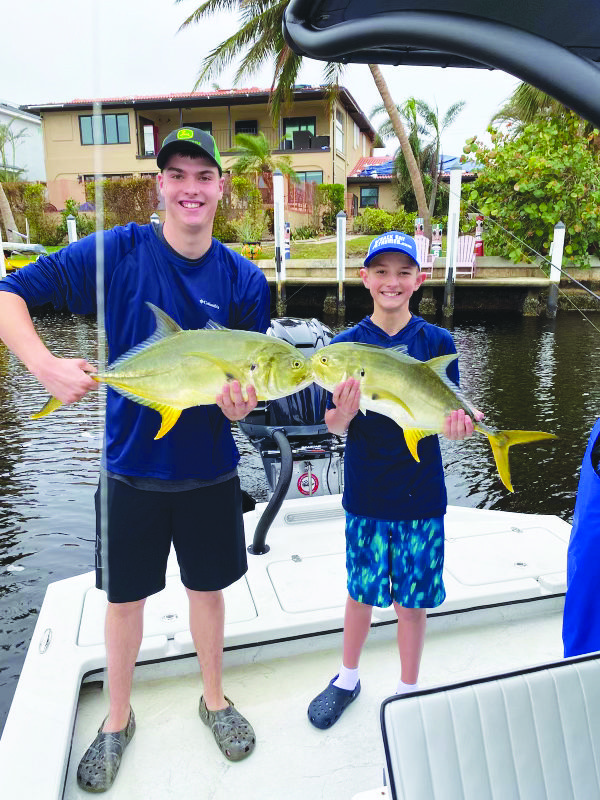 Well fellow anglers we made it through another year! It seems like the years are going by a lot faster these days. January can be a tricky month when it comes to fishing. The biggest factor is the type of weather Mother Nature is giving us. There is always something to fish for, we just have to adjust our approach. If we're having some cold fronts that are keeping our water temps in the mid to low 60's, then we will be fishing with shrimp and sea trout will be one of the main targets. Normally, these guys are located in deeper water, areas such as residential canals and deeper creeks. Also, deeper potholes on the flats. Shrimp fished on a jig head do really well. Color seems to be the angler's choice. If I'm fishing in clear water, I prefer lighter colors. Colors such as white and chartreuse work very well. If you are fishing in darker water, then darker colors are preferred. If you like to try your luck at tossing some artificial around, this is a great time to get your confidence up. Trout are normally very willing to take soft plastics fished on the bottom this time of year. Small paddle tails and DOA shrimp work very well and remember the same goes for water clarity with your soft plastics. Another fish that will be biting very well this month is sheephead. Not to be confused with the freshwater northern species, these guys are actually in the porgy family. This time of the year, sheepshead are spawning and can be found in large groups. Since they are crustacean eaters, shrimp is a top bait for them. If you're lucky enough to get your hands on some fiddler crabs they work very well. These guys are not aggressive eaters, so you need to put your bait in their line of sight, which is normally on the bottom. A small hook such as a 1/0 circle hook and a split shot work great. When Mother Nature cools our waters down you just have to adjust your technique.
If you would like to experience some of Southwest Florida's finest fishing give us a call or send an email. Our trips are private and customized to fit you and your party's needs.
Capt. Dave Stephens
www.backbayxtremes.com
941-916-5769