by John Cassani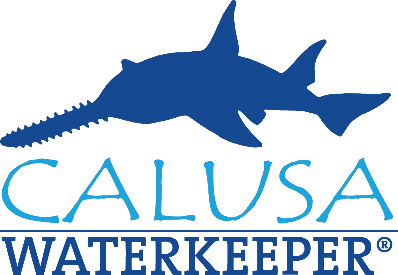 The Calusa Waterkeeper is recruiting volunteers to become part of the Waterkeeper Ranger program. Rangers survey area waters looking for algae blooms, fish kills, illicit discharges and fish and wildlife issues. Basic monitoring equipment is provided. However, for those who want to do more, they are welcome to obtain more sophisticated equipment.
Observations are reported to the Calusa Watekeeper for developing a database of important information for the water resource or directly to the appropriate agency if representing an emergency situation. Volunteer Rangers are trained through the Ranger Academy consisting of three classes of about an hour each on Saturday mornings. There is no fee for the training or previous experience required. The typical volunteer is a boater or owner of a paddle craft that enables access to the water.
The dates for the next Ranger Training Academy are April 14, 28 and May 12. The classes are held in Fort Myers at the Calusa Nature Center.
For more information or to sign up for the Academy training, contact the Waterkeeper at [email protected] Missed Academy classes can be made up at the next Academy training.
For more information call John at 239-444-8584 or visit us on Facebook or on the web at www.calusawaterkeeper.org.