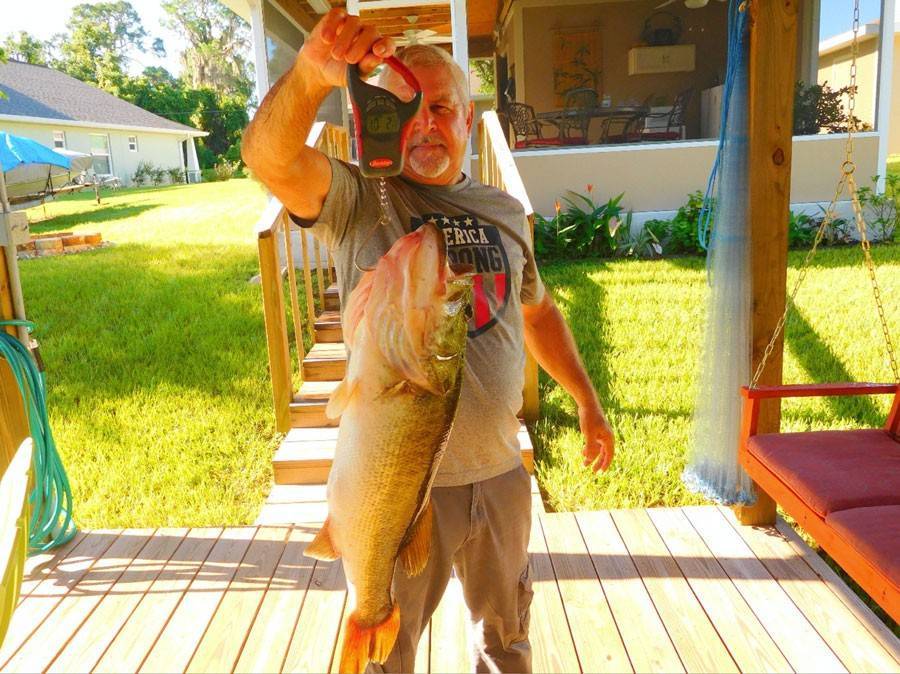 FISHING REPORT OVERVIEW
By late Friday and into early Saturday the winds should be shifting from the SE to the SW which means moist Gulf air will be moving into the area. The winds will be light to moderate so don't expect any major changes in fishing patterns. When out on the smaller lakes, look for the repositioning of patches of floating vegetation and fish these areas hard for they'll be harboring baitfish. As they are pushed across the lake, consider them a floating bait dispensary for the bass suspended below them. Shifting wind patterns usually bring a good bite.
WEATHER OUTLOOK
This weekend is shaping up to be a nice boating weekend though afternoon thunderstorms will be a concern. On Friday a High Pressure ridge that has been sitting on the FL-GA border will be moving off to the east and will be replaced by warm moist Gulf air. Winds on Friday will start out from the east-southeast at 10mph and gradually shift to the southwest after the afternoon thunderstorm period. The winds will remain out of the SW to W under 10mph for the remainder of the weekend. With a Gulf seabreeze, expect thunderstorms to be a little more intense, especially around Lake Okeechobee. Through the entire region, morning temperatures will be in the low to mid 70's and climb to near 90 during the day. Expect to see early morning fog in low lying areas. Humid condition will persist through the weekend. The barometer will be falling through Saturday afternoon and begin to climb after Saturday's storms pass. On Friday sunrise will be at 6:56am and it will set at 7:57pm. The moon rises at 8:58pm and will set the following day at 8:05am. The moon will be just about 100% full since the Full Moon occurs on Thursday. The AM:Major for Friday occurs at 12:28 while the PM:Major occurs at 12:55pm. Add approximately 1-hr to the times for each consecutive day's period. In other words, this looks like another typical summer weekend here is south-central Florida.
LAKE LEVELS
Lake Okeechobee: 14.75ft ASL ↑ 0.03-ft, Last Year 12.49-ft
Lake Istokpoga: 38.40-ft ASL ↑ 0.04-ft
Istokpoga Canal S68: Head 38.41-ft, Tail 32.01-ft, Flow 381 cfs
Arbuckle Creek @ DeSoto: 3.95-ft ↑ 0.05-ft, Flow 700 cfs,
Fisheating Creek @ US 27: 4.99-ft ↓ 0.09-ft, Flow 389 cfs,
Fisheating Creek @ Lakeport: 15.17 ASL ↑ 0.28-ft Flow 734 cfs,
Peace River @ Zolfo Springs: 11.85-ft ↑ 0.93-ft, Flow 1,510 cfs falling crest 14.8-ft
Kissimmee River @ S-65E: Head 21.06ft, Tail 14.44-ft, Flow 1,174 cfs
Caloosahatchee River
Moore Haven Locks S-77: Head 14.92-ft, Tail 10.99-ft, Flow -31 cfs, 7-Day Avg 306 cfs
Ortona Locks S-78: Head 11.03-ft, Tail 2.95-ft, Flow 411 cfs, 7-Day Avg 754 cfs
W.P Franklin Lock S-79: Head 2.97-ft, Tail 0.64-ft, Flow 2026 cfs, 7-Day Avg 3,260 cfs
Lake Okeechobee Locks
St Lucie Lock S-80: Head 14.27, Tail 1.02, Flow 630, 7-Day Avg 890 cfs
Port Mayaca Lock S-308: Head 14.68-ft, Tail 14.19-ft, Flow 334 cfs, 7-Day Avg 549 cfs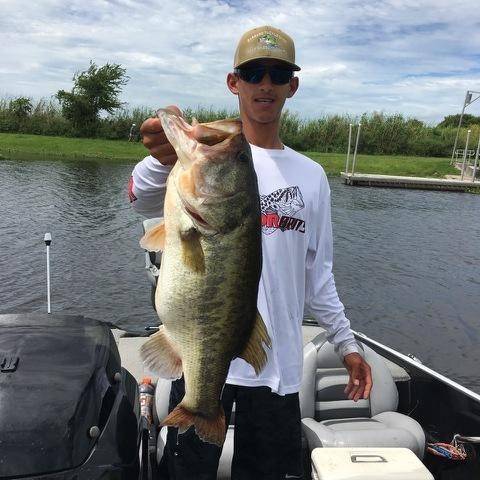 Lake Okeechobee South End
Slim's Fish Camp, Belle Glade; 561-996-3844: The bridge remains closed during the weekday for repairs with only a 1-hour opening during the noon lunch hour and after 5:pm. However it is open on the weekends so do drop in. Heavy afternoon storms have been shortening the fishing day but those getting out early are catching fish. Water quality remains good in most areas of South Bay. The shiner bite remains the most consistent bite. Specks and bluegills continue to bite with some nice sized Specks being brought in. This past week tarpon showed up at Port Mayaca and they appeared to be enjoying dinner at the expense of a Specks.
Roland Martin Marine Center, Clewiston; 863-983-2128: The summer bite continues on the south end of the lake. Fish are plentiful though they are mostly in the 2-4 lb class with a few 6's in the mix. Early mornings remain a topwater / spinner bite and flipping the reeds and hydrilla continues to produce in the late mornings and afternoons.
The Bait Shop at Harney Pond, Lakeport; 863-946-0170: The bass bite in Fisheating Bay remains good though the size of the fish are generally in the 2-4 lb range. Spinners, topwater and jerk baits are good choices in the early morning. Depending on the wind direction, fish the water moving through the cuts and along the edges. By afternoon, move into deeper water or pitch and flip the edges. The bluegill and Speck bite has picked up though still spotty at times.
Lake Okeechobee North End
Garrard's Bait & Tackle, Okeechobee; 863-763-3416: According to Lief, conditions and the bite hasn't changed much, in his words, 'same old, same old'. In translation, the early morning bite remains the best time of the day. Spinners with white or chartreuse and top water baits are still the most productive bait in the morning. Towards late morning the bite is a flipping and pitching bite with dark creature baits pitched into the reeds doing well. Wacky rigged Senkos are also producing some nice fish. In the recent Garrard's Team Tournament, it took 23-lbs to top a 28-boat field with the top five finishers all having over 20-lbs at the scales. Along the north shore anglers are finding small groups of Speck and Shellcrackers using mostly jigs.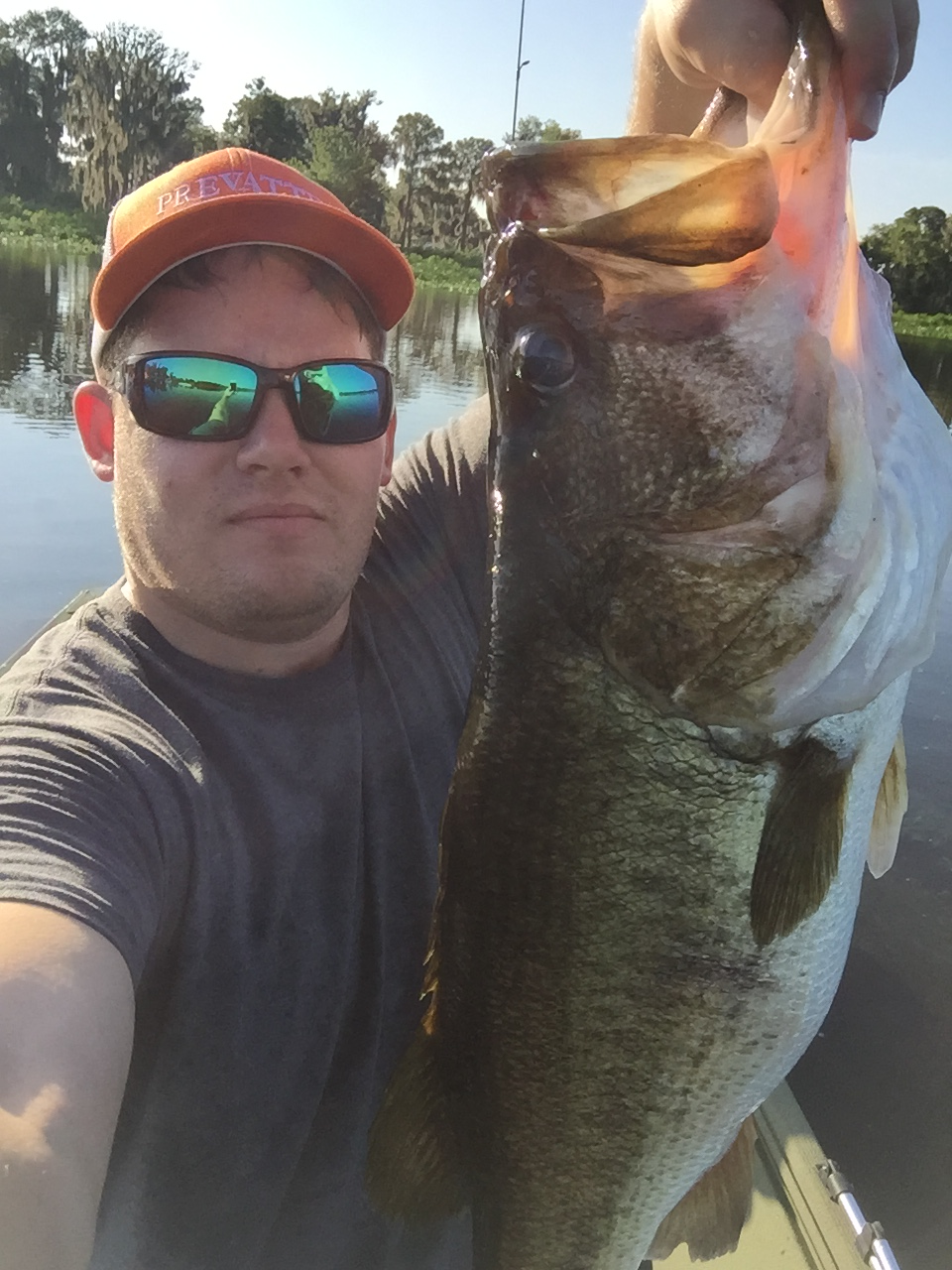 Highlands County
Admiral's Cove. Laker Placid; 863-465-0982: Fishing has been good at the local shallow water lakes. The changes in wind direction help to move the baitfish which energizes the bite. Most bass are in the 2-3 lb range.
Performance Marine, Lake Placid, 863-465-2814: The deep water lakes of southern Highlands County are fishing really well. However the patterns on some of the lakes have been inconsistent which may be due to the changing wind patterns we have been experiencing. Remember in these lakes the bass follow the bait so if a SW wind blows the bait in one direction and an easterly breeze pushes the bait in a different direction, you need to know where the bait will be on any given breezy day. Follow the bait and you'll find the fish.
Lorida Bait & Tackle, Lorida; 863-655-2323: Lake Istokpoga remains a hit or miss lake and that's on the same day. Some anglers are finding a sweet spot with some really nice sized bass, that's Trophy Catch sized fish upwards of 8-lbs, while others struggle to find 2-lb fish. As for the spillways, water flow is light though it is moving which means there is a good catfish bite as well as panfish. Arbuckle Creek on the north side has returned to normal flow rates as well as Josephine Creek.
GS Outdoors, Sebring; 863-410-2100: Rob reports demand for live bait has been increasing so the fishing in the north end of Highlands County remains steady. Lakes are still producing plenty of smaller 1-2lb fish in the shallows with bigger fish harboring out in the deeper waters.
Caloosahatchee River
Mickey's Bait & Tackle, Moore Haven, 863-946-3100: Flows from the Moore Haven spillway have been low this week which is a good indicator bass have moved in. If they pulse the flows this weekend, bass will move back out of the spillway and into the calmer areas of the river. Down river fishing has been steady for both bass and panfish. Fisheating Creek at Lakeport continues to fall which is improving conditions in the bay. Small bass are plentiful in the bay and the speck and bluegill bite is improving.
IN-CLOSING
This weekend should be a typical summer weekend, muggy in the morning and hot and humid during the day with the possibility of afternoon thunderstorms. Get you fishing in early and don't forget to hydrate throughout the day.