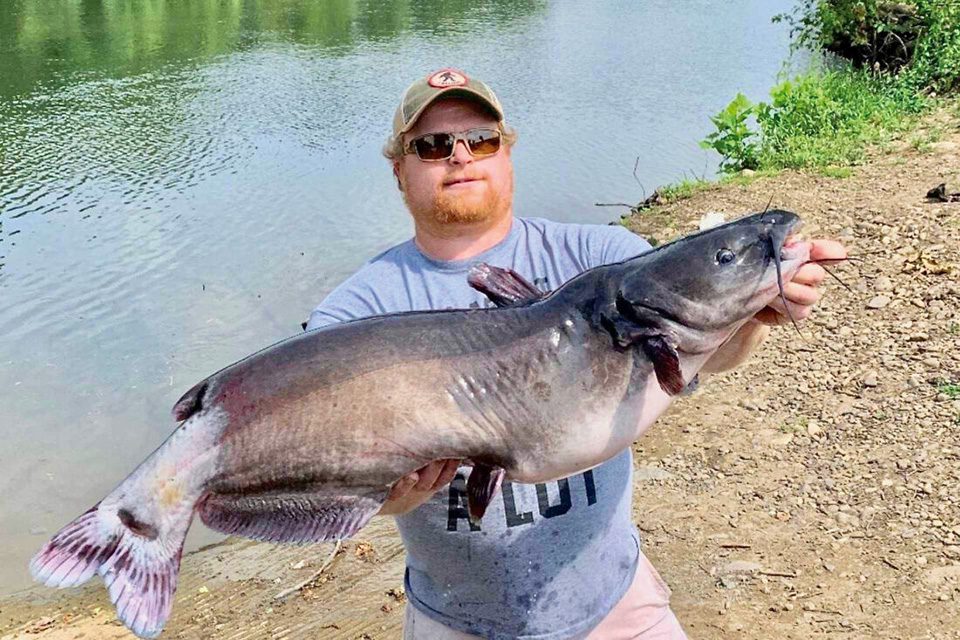 A year after breaking the record for the largest channel catfish ever caught in West Virginia, Allen Burkett of Moorefield has done it again.
The massive catfish weighed 37.5 pounds and measured 40.43 inches. Burkett, who caught the fish on July 20 at South Mill Creek Lake in Grant County, set the previous record in June 2022. Burkett was fishing from the shore with bluegill cut-bait.
The previous record channel catfish, also caught by Burkett at South Mill Creek, weighed 36.96 pounds and was 40.59 inches long. Before then, West Virginia's largest channel catfish record stood for 17 years.
The IGFA all-tackle world record channel catfish weighed 58 pounds. It was caught in 1964 from South Carolina's Santee Cooper Reservoir.
Both of Burkett's record-breaking catches were measured by District Fishery Biologist Brandon Keplinger.
For more information, visit WVdnr.gov/fishing/state-records.