by Jimmy Harris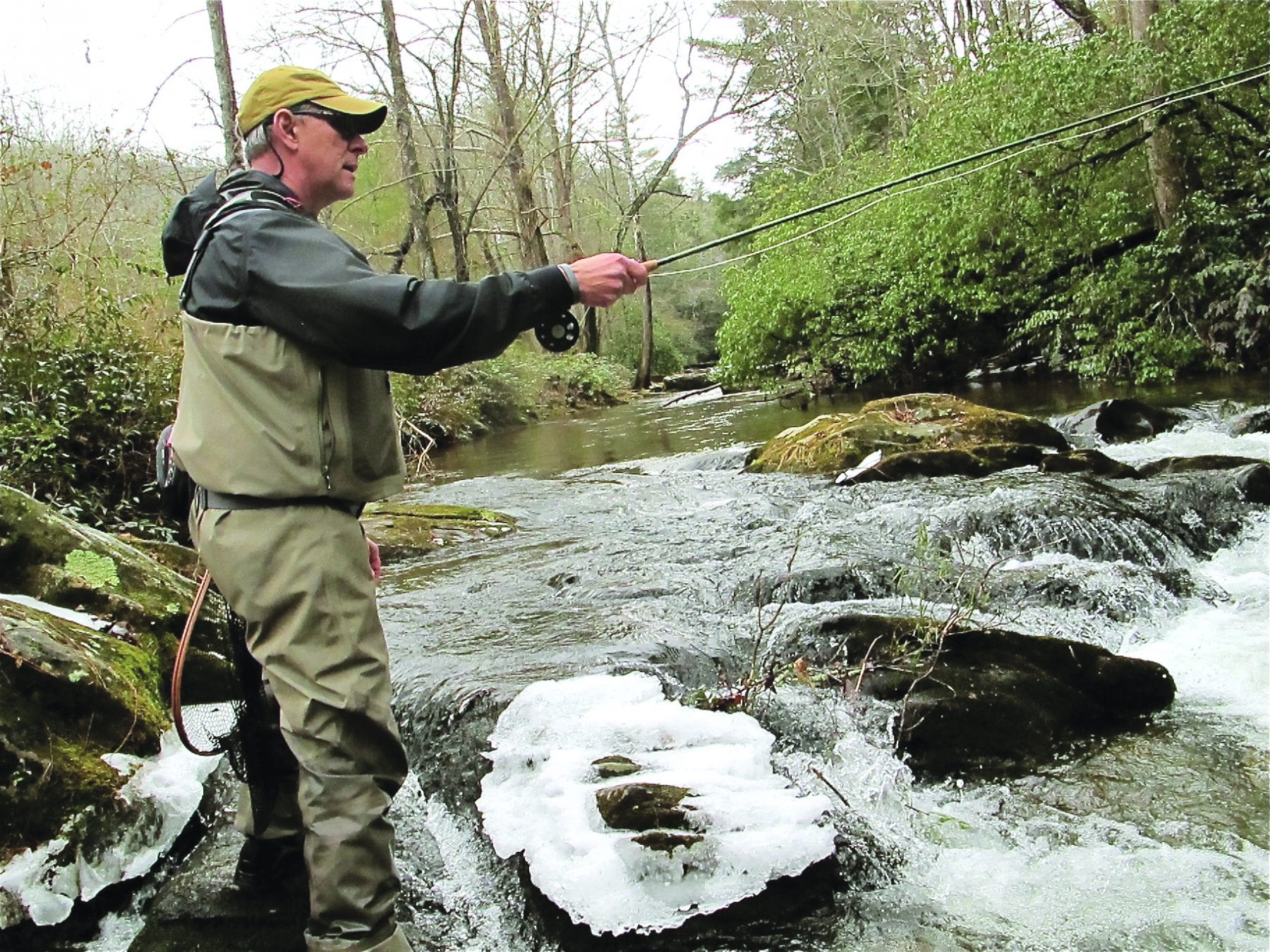 Unicoi Outfitters, Orvis 2018 Fly Shop of the Year
While fall in North Georgia pretty much fell flat on its face with summertime temperatures in October and very little leaf color in November, we always know we can count on December to be Steady Eddy. It's pretty predictable that the average daily temps will be around 50° with lows in the low 30's. On average it's going to be relatively mild and great fishing weather. For trout fishing, this is one of our busiest months.
Anglers getting out on the stream in December need to come prepared for winter fishing in order to get the most out of their experience. Here are some tips:
·         Dress appropriately. This means dressing in layers. Early morning temps in the 30's mean a good fleece jacket and possibly fleece or polypropylene pants under your waders. To me, polypro underwear is a better option as it's not that uncomfortable like fleece when things warm up. By noon, you'll probably be shucking some outer layers so a small backpack is a handy accessory.
·         While you may find some dry fly action like midges or Blue Winged Olives, odds are 98% of your fishing will be nymphs. On Delayed Harvest streams, a good tactic is to fish an egg pattern or Y2K with a nymph dropper. Prince Nymphs in size 14 and 16, Pheasant Tails in size 16 – 20 are hard to beat.
·         With crystal clear water, you may find it necessary to fish longer leaders. It's not unusual for us to fish 12' – 15' 5X leaders this time of year.
·         Water temperature is critical to fish activity. If the actual water temp is under 40°, take your time getting to the stream. Forty degrees and up, the switch will turn on.
·         You have to be very deliberate about your fishing in winter. In cold water, you sometimes have to bump the trout on the nose to get a reaction. As my friend Jeff Durniak says, "Paint the pool with your casts." Make sure you have drifted your flies through every square foot of the run or pool.
·         Split shot is your friend! Don't be afraid to keep adding shot until you feel your flies ticking the bottom. That's where the fish are and you need to make sure you aren't drifting over their head.
·         Unless you're Euro-nymphing with a sighter, use a strike indicator. Unless you're just dead set on perfecting that method, you'll catch more fish nymphing with an indicator. Winter strikes can be very subtle, so up your odds. The new Rio Kahuna LT strike indicators are perfect for helping you pick up those subtle strikes.
·         Finally, I never go out during the winter without an extra set of clothes in my vehicle just in case I go swimming. Trust me, it happens. Hypothermia is real and can kill you! I remember one trip to the Chattooga River the day after Christmas when the air temperature was in the 20's. I was wading out on a ledge at one of the deepest holes on the river when my feet began to slide over the rounded edge. I had time to prepare myself mentally as I slowly slid into the water until nothing but my hat was dry. After drifting about 30 feet, my feet finally touched the bottom and I walked out. I was fortunate. I hiked twenty minutes back to the vehicle where I had a towel and dry clothes. A heater never felt so good! As the most interesting man in the world would say, "Stay safe out there, my friends."