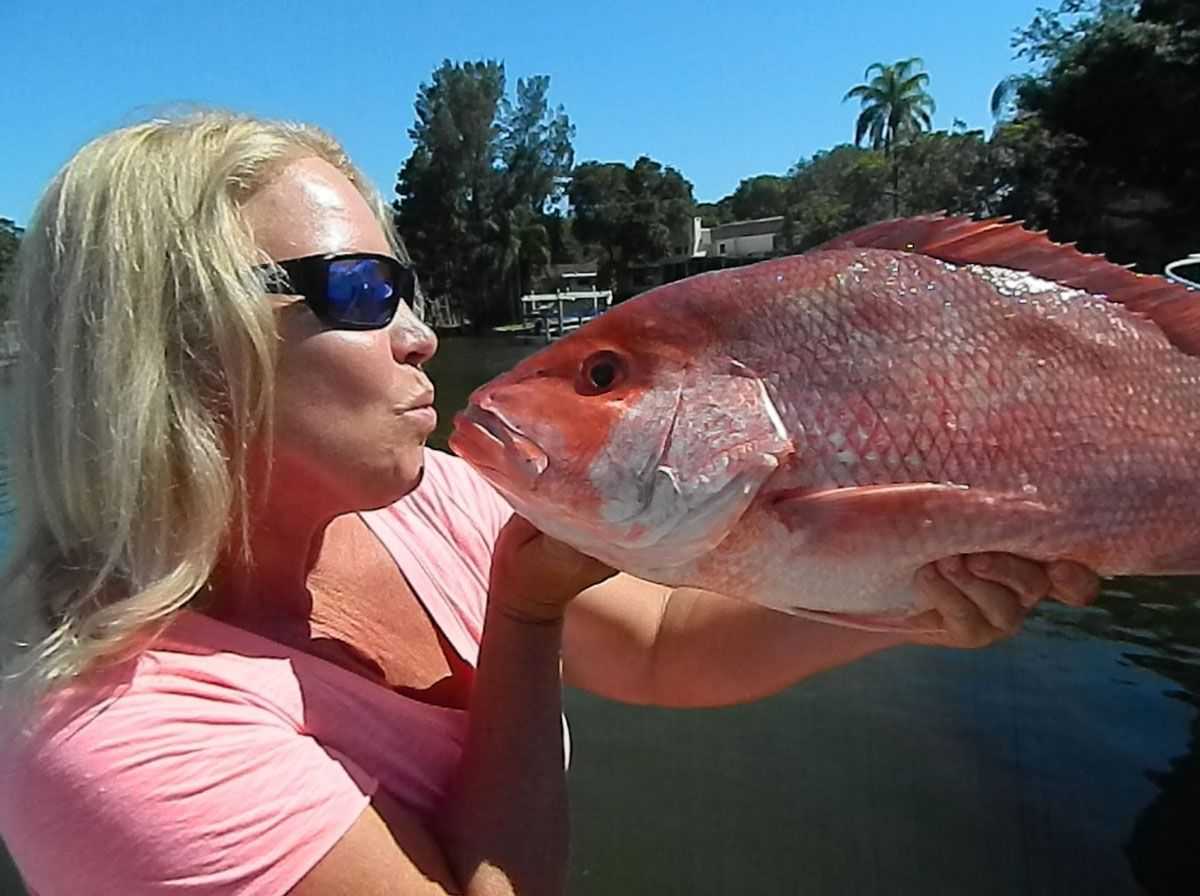 There is no better fish to kiss than American Red Snapper. Perhaps we desire them so much because we get such little time with them each year. This year's American Red Snapper season was only 10-days for us "recreational fishermen", June 1st – 10th. Needless to say, I went offshore as much as possible to catch and kiss the fish I had been dreaming of since last year.
The best day of our short American Red Snapper season was June 7th and it started with a great group of guys that had never been offshore fishing before. I was determined to show them the biggest and the best American Red Snapper the Gulf had to offer. Promptly at 6 a.m. I picked up Clint Overby, Senior Director of Events for ESPN, his brother Casey Overby from New York, and father to both Archie Overby from Wisconsin, and we headed to the dock. Ready and waiting was Capt. Doug Johnson and Capt. Tommy LaRonge so we stepped aboard the Johnson Jewelers, a plush 40 ft. Sportfish, and headed out about 42 miles westward.
On the way out it was so peaceful, the water was gin clear and I knew we were going to have a stellar day. Not only did we have the two best Captains on the West Coast but we had beginners onboard. Don't laugh, I'm a firm believer in "beginners luck". On the way out Tommy and I prepped the guys the best we could and they were anxious to drop those lines in the water. The water was so calm we didn't even have to anchor on the spot, we baited up and let the lines run down to about 140 feet. The Snapper were waiting and hungry and we were ready for action. Before my bait hit bottom I was hooked up and reeling hard to bring the first Red Snapper up to the surface. After that it was game on because we all had "fish-on" at the same time and they were big ones. Once I got mine in the boat I went over to Archie to see if he needed any help while Tommy and Doug kept an eye on Casey and Clint. They were doing so well I was beginning to question their story of being beginners. Soon after we got warmed up, Tommy and Doug grabbed their rods and we all got to fill'n the box.
We had our limit of American Red Snapper within 15 minutes, I kid you not. So we decided it was time to move in a little and start fishing for some Red Grouper. I'm not going to lie, we all were happy to have a little break. We moved eastward about 10 miles where we picked up some good numbers on the fish finder so we tried to get the Red Grouper bite started, it started slow but eventually picked up. Clint caught a huge Gag Grouper, I'm guessing about 23 lbs. but it was a short romance for we had to throw him back and mark that spot for July. The Grouper bite turned out pretty good, we did get 4 nice" firetrucks", big Red Grouper, and some Lane Snapper before heading back to the dock.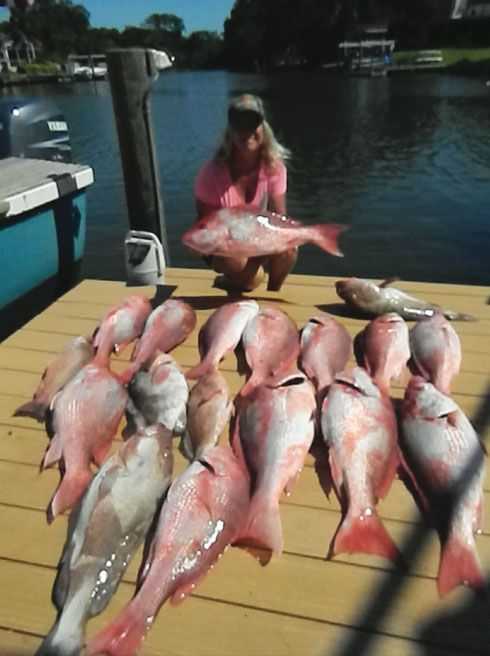 I don't want to get too political but we had to move spots quite a few times to get away from the American Red Snapper to get to the Grouper. I think whoever is out there reporting back that we have a shortage of ARS may want to sharpen their pencil, get some new batteries in the calculator and take another look.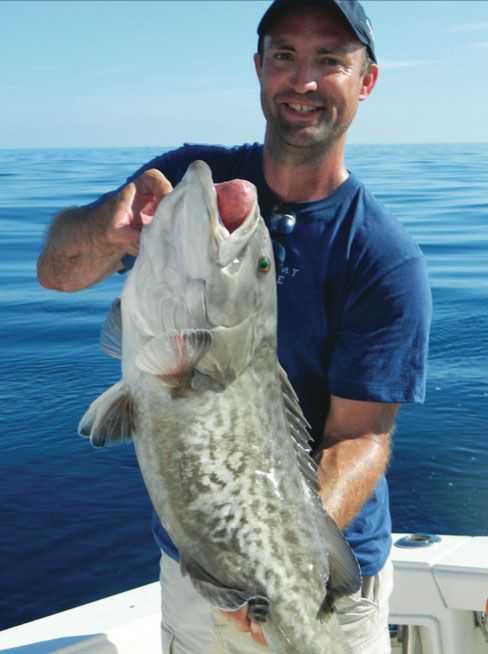 Thanks to Capt. Doug Johnson-"Johnson Jewelers" and Capt. Tommy LaRonge we had the best American Red Snapper day ever, the weather, the seas, and the fishing were perfect. One thing I know for sure, Clint and his family had an offshore trip that is going to be hard to match and they went back home with some "real fish tales" to tell.