by James Bradley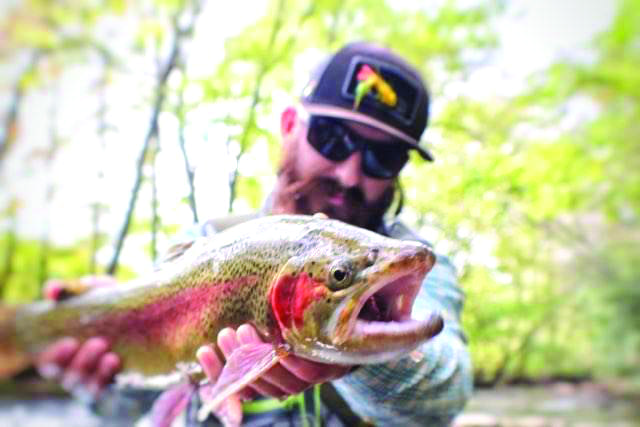 This is a question that I get ask occasionally. It is a question from either those that know about Orvis or those that do not. There are several factors why a guide, guide service, lodge or outfitter would want to be Orvis Endorsed. But, more importantly, why would Orvis want any of these to be an endorsed part of them?
So, you may ask yourself, who is Orvis? Orvis is a family-owned retail and mail-order business that specializes in fly fishing, hunting and sporting goods. Founded in Manchester, Vermont, in 1856 by Charles F. Orvis who sold fishing tackle. It is the oldest mail-order retailer in the United States! Leigh Perkins purchased Orvis in 1965. His two sons, Perk and Dave Perkins, have been running the operation since 1992. They have committed 5% of Orvis' pretax revenue toward conservation efforts. Since 1989, Orvis has donated $21 million back into conservation efforts through contributions and customer matches! Last year, Orvis introduced over 15,000 people into the sport of fly fishing with their beginner clinics nationwide.
Why be Orvis Endorsed? It's a simple question to answer. In business, it's called branding. Through association, you routinely gain integrity, trust and are known to be in the top of your class or sport.
The good and the bad: The good part about choosing someone Orvis Endorsed is the quality of guide you will be receiving. These men and women have high integrity, excellent people skills, strong work ethics, high interest in the outdoors, positive attitude, strong physical and emotional health, good organizational skills, good thinking skills and a strong sense of responsibility. These are the men and women that deal in their trade daily. They have a desire for learning, teaching, wildlife conservation and are observant with everything around them for your safety.
There is a dirty side in this business that sometimes takes place. Some are willing to risk using an Orvis Endorsement or Logo without permission or selection. I used to personally think that the easiest way to check up on a guide was to simply read over their accolades. This isn't always true with some willing to say or advertise to be something that they are not. Orvis has a way of dealing with the dirty part. They will issue a cease and desist to rogue guides and strongly deal with their endorsed guides who fall short of what being endorsed really means. Being ex-military, I still strive to "be the best I can be" and likewise, Orvis will continue to strive to have "the very best guides for you that they can". You can always go to Orvis.com then click on "Trips and Schools" to see who they are currently endorsing.
James Bradley is the only Orvis Endorsed Fly Fishing Guide in North Georgia's Historic High-Country region. Reel Em In Guide Service has been offering their services to fly anglers since 2001. They have permits for guiding in North Georgia and North Carolina, offering over 6 miles of private trophy waters across Georgia, and operate drift boat trips on the Toccoa River in GA and the Tuckasegee River in NC.