Wilderness Systems has built a reputation for producing some of the finest fishing kayaks available. Carefully designed for performance and comfort for anglers, Wilderness boats are lightweight yet durable to put you where the fish are.
Once you get there, fishability becomes the primary concern, and Wilderness kayaks deliver that and more. Stripped down they are fishing machines, but accessories allow kayak anglers to customize their boats for their style of fishing. Whether it's on lakes and rivers, inshore in the marshes or out on the open ocean, Wilderness accessories help you go farther and fish harder.
Just in time for Christmas, here are some accessories any kayak angler would be thrilled to put on their boat.
---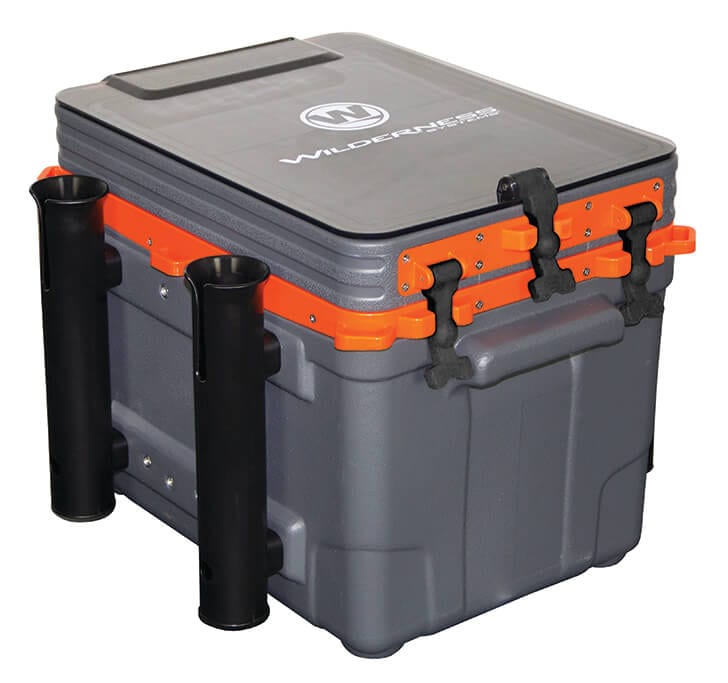 Kayak Krate ($124.99)
If you haven't moved beyond the milk crate, you're way behind. The Kayak Krate sophisticates tankwell storage with superior function and a sleek look that make storing and accessing gear more hassle-free than ever.
An open main compartment accommodates larger gear and tackle boxes and features removable dividers for organization. Smaller items can be stowed in the secondary lid storage. Functional and durable inside and out, the Kayak Krate is blow-molded, water resistant, is easily lashed within a tankwell and comes standard with four rod holders.
---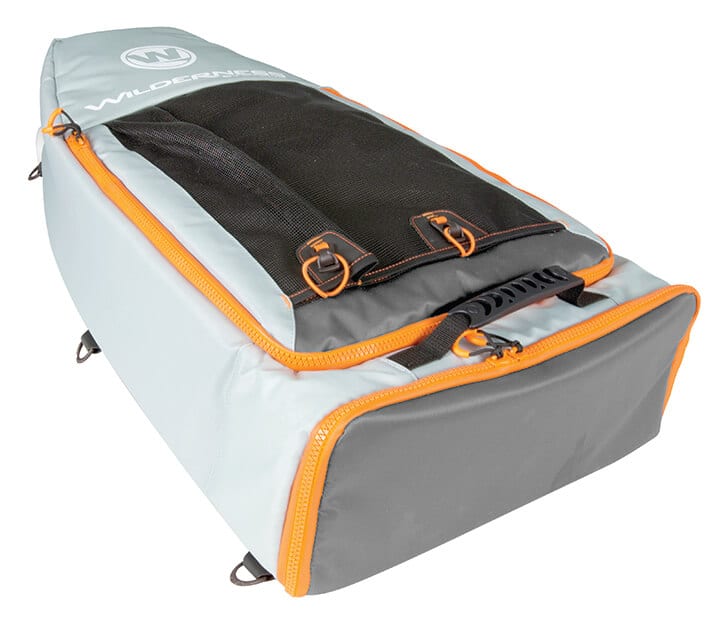 Catch Cooler ($149.99)
This one's a necessity if you plan to eat what you catch, and it's a perfect fit in most Wilderness Systems sit-on-top kayaks. The highly insulated Catch Cooler keeps your catch fresh and your drink cold all day with isolated compartments and separate access points. The larger catch storage area features a tough material to withstand fish fins and is a cinch to clean. The rigid bottom with elevated beams allows excess water to drain from the tankwell. Mesh nets on the top provide extra storage that is multiplied with ice pack pockets within the larger catch storage area.
---
Lithium Battery ($124.99)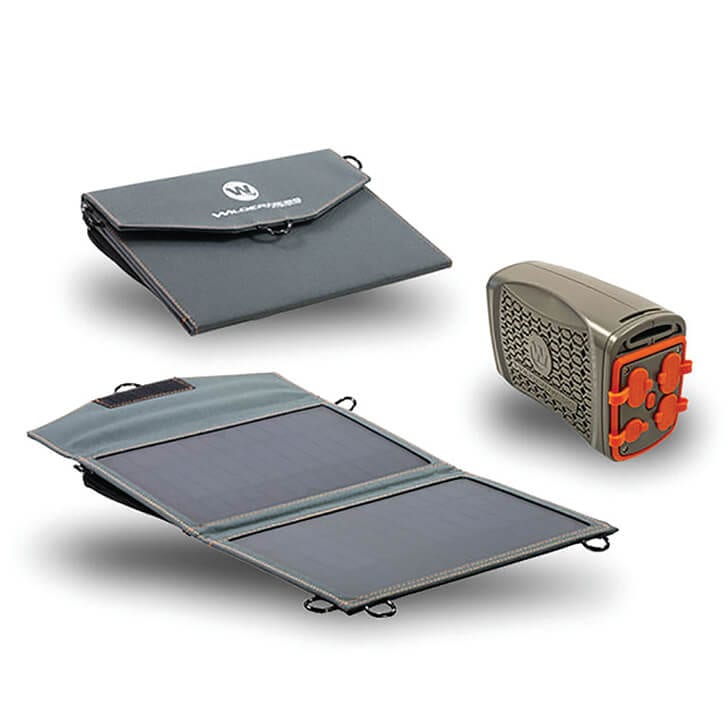 Lightweight and water resistant, the Lithium Battery makes that cumbersome marine battery a thing of the past. The Lithium Battery not only excels in form but in function as well with multiple output options, superior efficiency, power and amp hours. The compact design conveniently stows in most kayak hatches.
Contained within a protective hard casing, it weighs just 14 oz. and measures a compact 4.5"x2.75"x1.75". It has three output options for DC 12v and 5v USB. It custom fits with the Lithium Battery Cradle and Fish Finder Install Kit and is compatible with solar panels and most electronic devices.
---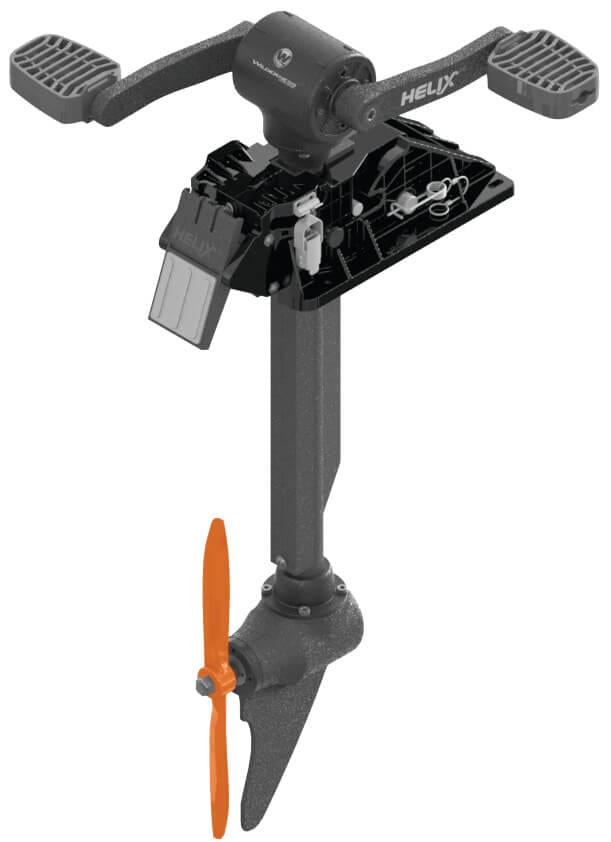 Helix PD ($1,100)
Wilderness's innovative new Helix Pedal Drive produces more speed with less effort to keep you fishing hands-free all day long. The Helix PD features a 6:1 gear ratio precision-tuned to a 14×17 two-bladed fixed pitch prop. It is the most efficient and intuitive pedal system ever engineered.
Fully deployed, the system is optimized for maximum speed in exchange for less effort. A groundbreaking auto-raising mast achieves zero draft with a spring-loaded kick pedal, and the unit can be further stowed forward and out of the way to complete the three-phases of possible positioning.
Tuned to the proven performance of Wilderness Systems' S.M.A.R.T. Hull designs, and currently compatible with the new Radar model family, the Helix PD Pedal Drive is the definitive advantage.
---
Helix MD ($1,999)
When it's time to bring power to your kayak fishing, Wilderness Systems new Helix MD Motor Drive is a step ahead in the world of kayak propulsion technology. It is a partnership with the proven technology of Torqeedo.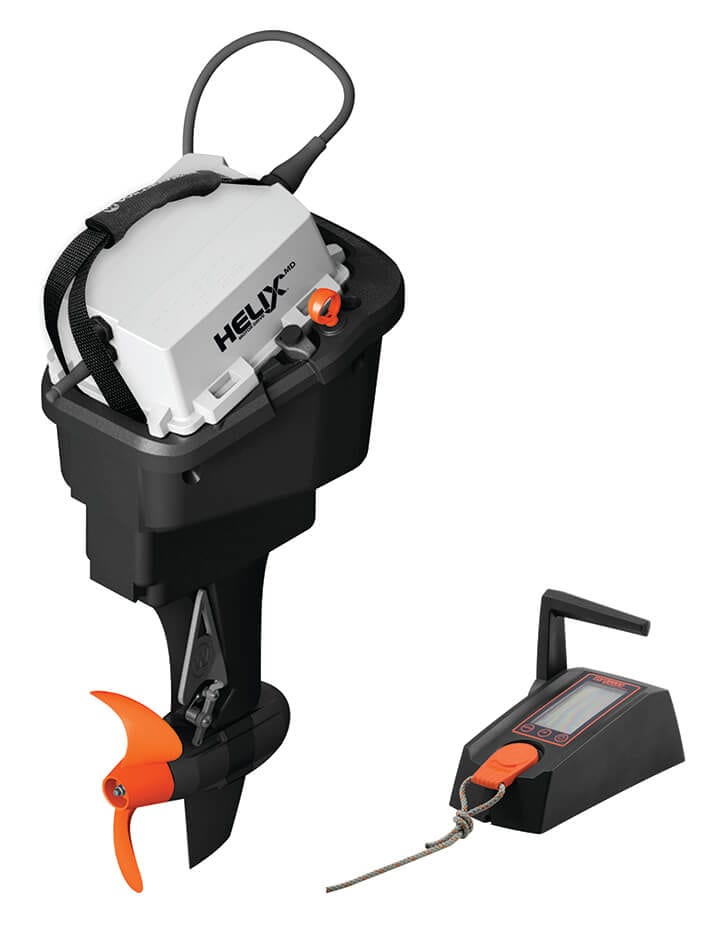 With top speeds reaching up to 6 mph at a range of around 20 miles and featuring a solar-rechargeable lithium battery that lasts up to 8 hours and can charge while underway, the Helix MD Motor Drive simplifies the experience of kayaking by taking you farther, faster.
The unit is lightweight at only 15 lbs. including battery, and comes equipped with an intelligent remote throttle that displays your GPS-calculated speed, remaining range and battery runtime. With fully variable forward/reverse functionality, set the throttle to the speed you want and you're free to fish with two hands. Quiet, low-maintenance, and easy to integrate and use in compatible Wilderness Systems kayak models, the Helix MD Motor Drive is an all-access pass for all kayakers of all ages.

Check out all of Wilderness Systems products at www.wildernesssystems.com.