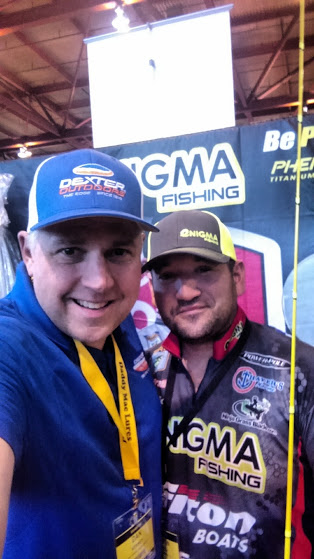 Traveling the Country, Talking Outdoors: A Winter on the Road for Dexter Knives
By Dan Kenney, Go Fish Dan

If you can't be outside fishing and hunting, at least you can travel around talking and learning about it! This winter I was living the dream, making the rounds at retail and consumer shows for Dexter Outdoors, a division of Dexter-Russell Knives, a manufacturer of high-quality, American-made knives since 1818. W hat an amazing journey it has been! I started out at the New England Fishing and Outdoor Expo, which is held each January in Boxboro, Massachusetts and is fast becoming the most killer fishing and outdoor expo around. From there I went to Springfield, Massachusetts, Fort Worth, Texas, Columbus, Ohio, Suffern, New York, and Providence, Rhode Island, Somerset, NJ then back to Massachusetts for appearances at Klem's in Spencer and the Massachusetts Striped Bass Association in Hanover. It' s incredible how many great people you meet. I spent time with dozens of cabin and lodge owners, such as Wheaton's Lodge, Twin Maple Outdoors, Fernleigh Lodge, The Anchorage on Champlain in Vermont, and captains and guides from Fishnet Charters, 3rd Alarm Charters, Lots-a- Limit Charters and the Vintage Fish Company.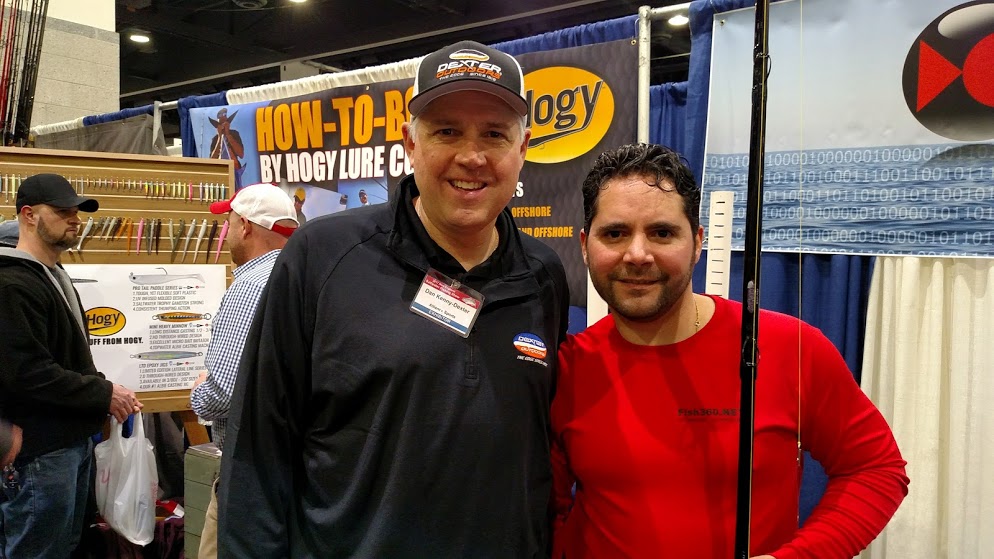 I met representatives of manufacturers like Enigma, Okuma Fishing, Savage Gear, Radfish Lures, Al Gag's Whip- It, Daddy Mac Lures, Jase Custom Fishing Rods, Wicked Fishah, Filthy Anglers, Sig Sauer, Smith & Wesson, and retailers such as Tackle Supply Depot, Red Top Sporting Goods and X-Spot Archery. Each of these stores offers thousands of quality lures, rods, reels, tackle items and archery supplies. In addition, many of these shows include seminars by fishing and hunting professionals. There's just so much to learn about freshwater & saltwater fishing and hunting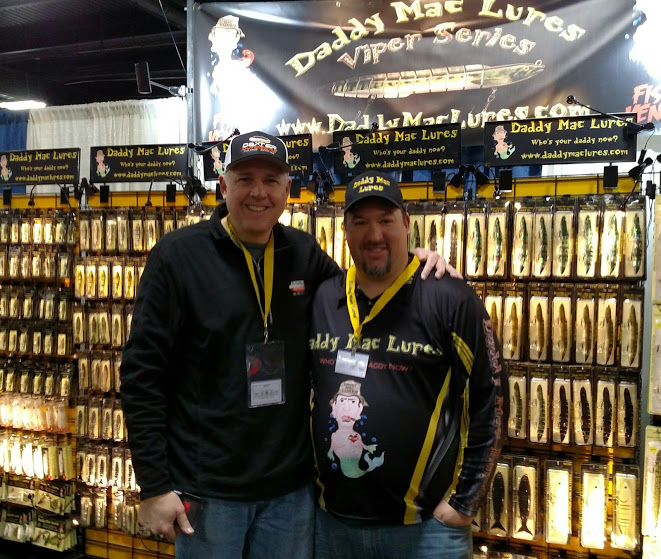 for waterfowl, turkey, deer, bears and other game. I only wish I had the time to attend all those seminars. Th e truly great thing about traveling to shows is meeting the real people behind the company names— the hundreds of hardworking men and women who are ready and willing to share product knowledge and answer technical, equipment, technique specific and questions on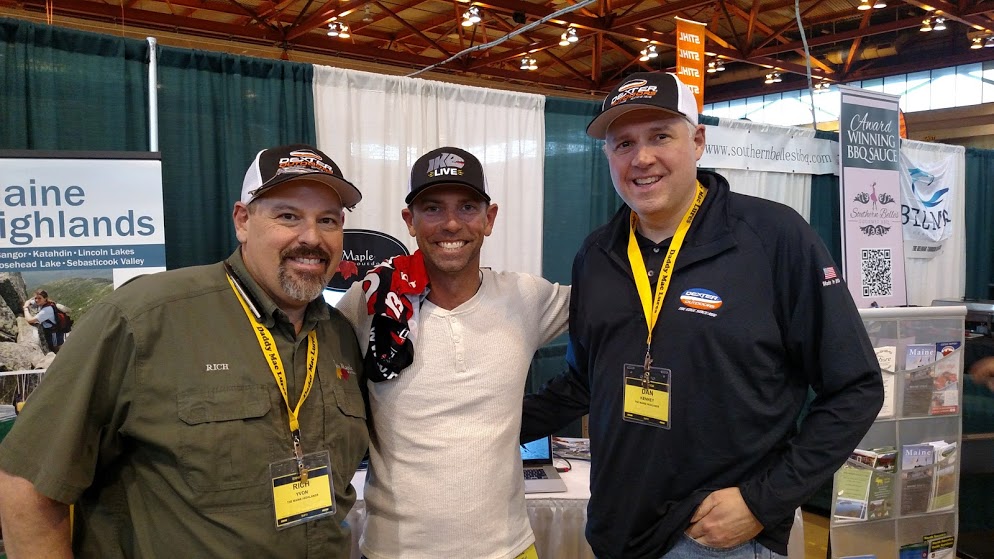 innovative new products. Keeping up with the latest gear, tackle, firearms and technology is a priceless experience. Yet, it's not all business. I relish the opportunity to renew old friendships with industry folks, and to build new ones. Best of all are all the wonderful interactions with attendees, each of whom have their own life stories to share. A ll that travelling can be a grind— there's too much time on the road, plus logistics, set-up time, and long days—but spending nearly every day hearing and telling fishing and hunting stories makes it all worthwhile. I gained a new respect for all the different ways that people are led to an outdoors lifestyle. In the end, we all have a passion for the outdoors, and that's what brings us together! Until next time, God Bless & Go Fish!
---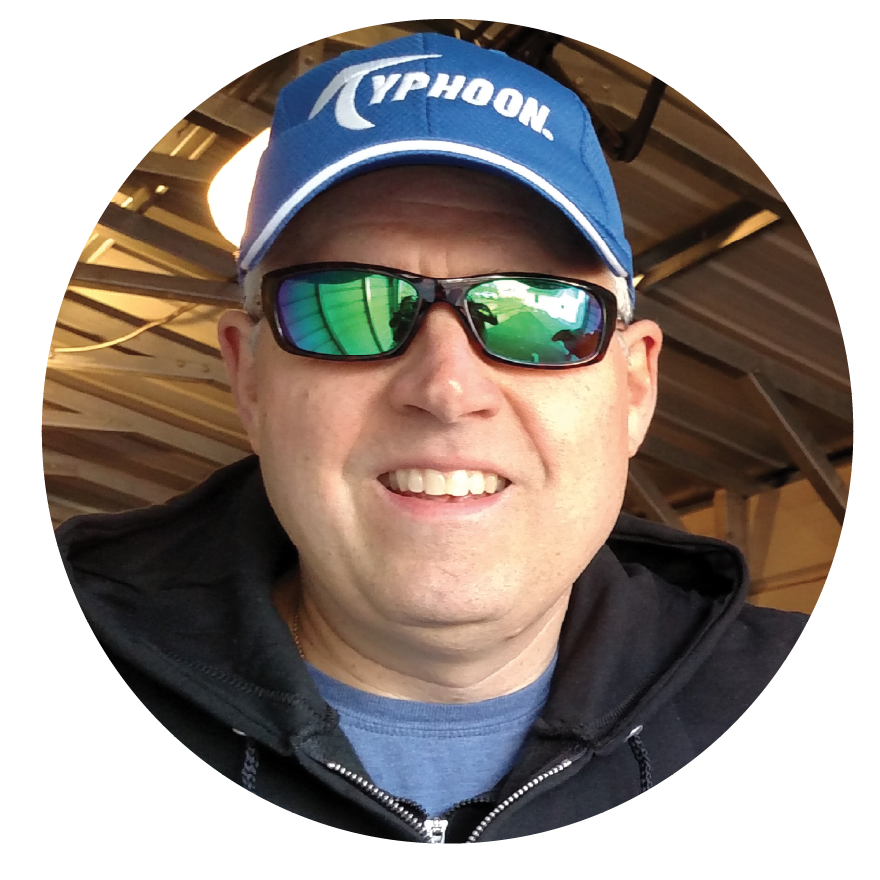 FORECAST BY: Dan is an avid angler and host of the television show "Go Fish with Dan Kenney." The television program airs via the Charter Spectrum network and is seen on YouTube at youtube.com/gofishdanshow. Dan also runs the New England Fishing & Outdoor Expo. Dan wears Typhoon polarized sunglasses on all of his fishing adventures.