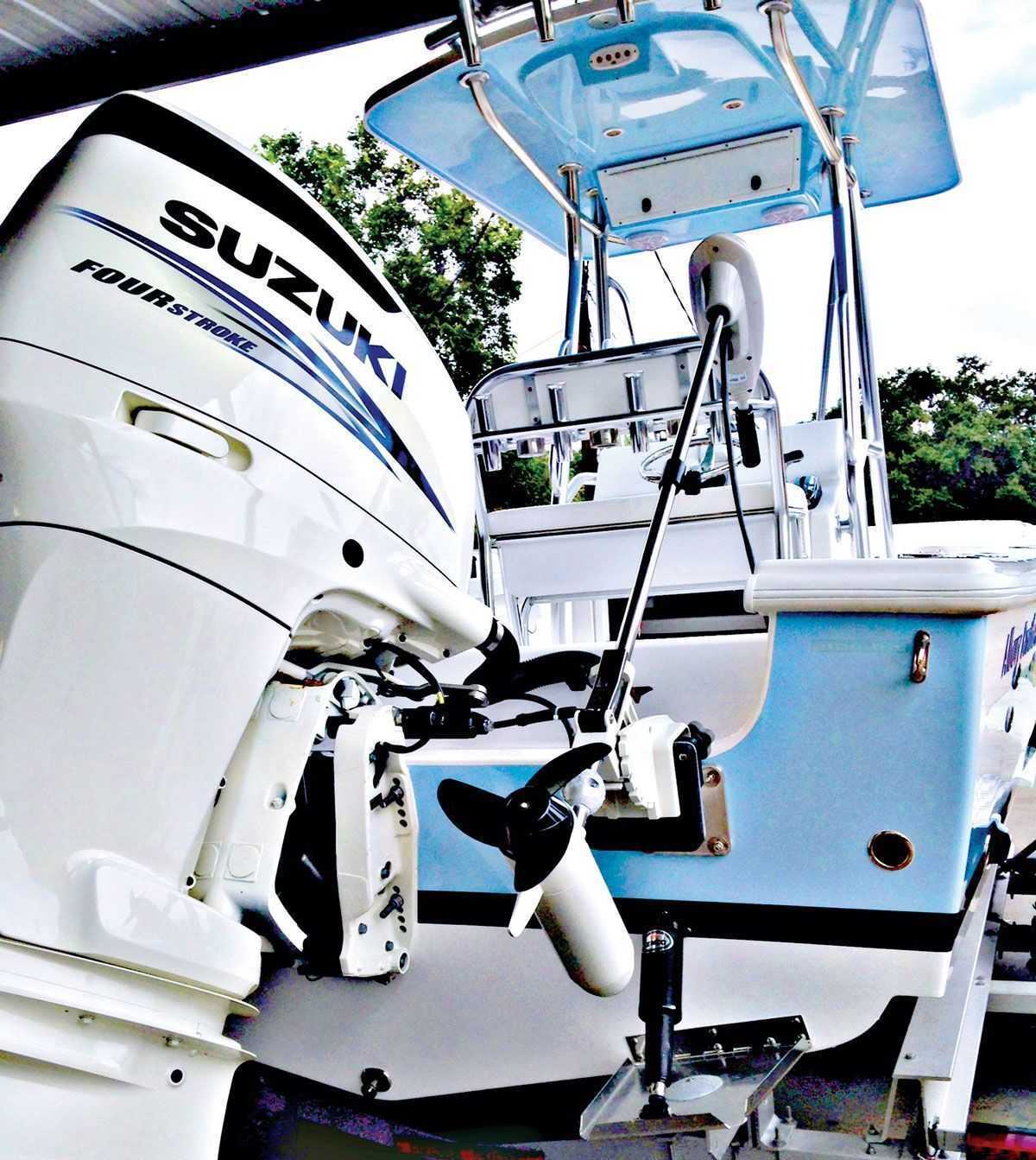 If you love fishing as much as I do, you know that many of us will not put away our fishing rigs due to oncoming cold weather. In fact, I'm just pulling mine out, getting ready for the best fishing that is yet to come. I do know that it will get cold soon enough, and when it does I'll have my Simms cold weather gear ready, and I'll be ready to perform winter outboard management to care for my outboard. We've all noticed that one thing we can count on is the weather will be unpredictable. If you live on the Gulf Coast or the Atlantic, you need to be ready to prepare our outboards on a moment's notice, and those in colder areas may want to apply this sooner if storing their vessel.
Freezing water can do considerable damage. Water expands approximately 9 percent when it freezes and can exert a sizeable force while doing so. According to the Department of Energy Office of Science, water freezing in pipes can exert a force close to 3,600 psi. Much higher forces can be obtained in closed-ended vessels, but I won't go into the physics of that. It's not out of the question to get up to 30,000 psi. We have to remember that our outboard water cooling systems aren't typically made up entirely of steel either, and one small pin hole from freeze expansion could cost you unnecessary down time to say the least.
With as simple as it is to manage, I talked with my outboard mechanic Chris, the lead mechanic and manager of SunCoast Marine Works in La Marque, Texas. Chris shared the following step-by-step procedure so you can personally manage your outboard this winter. This works with all brands and sizes to minimize freeze damage to your outboard and keep you on the water or at least ready for when it warms up next spring.
"The biggest thing is to drain the water from the engine blocks and lower units. Draining engines is rather simple. Trim the engine up to 2/3 tilt, turn hard starboard and wait three minutes. Trim to full down, trim the engine back up to 2/3 tilt and turn the engine to hard Port, and again, wait three minutes before trimming back down to full negative (full down trim). You will need to leave it at full down trim for the duration of the cold sub-freezing temps, or if you are putting it away for the duration of your winter storage.
"Grease all grease zerks to ensure that no water is in the steering tubes or pilot tubes. Remember to top of all fluids to the recommended levels before storage. You need to start the engines periodically to ensure adequate coatings on all internal moving parts. Don't forget to change your fluids, water pumps and thermostats before the beginning of each season."
Chris went on to say that for those in colder climates, a full winterization may be needed. For that he recommends removing covers (skins) and drain plugs in manifold drain or welch plugs and reinstalling new crush-ring gaskets. If this is the case, you may also want your local service center to perform a full-winterization procedure to protect your cylinders so you'll have them ready to fire, corrosion free, in the spring.
Drain all the fuel from the vessel, and use a fuel stabilizer in a small gas can to store a small amount of fuel. Storing large quantities of fuel with ethanol over long periods is not the best idea. Phase separation occurs and leaves you with water in your fuel system. Use the small stabilized tank to lubricate your fuel pumps and fuel injectors for the off season.
Following this procedure, you'll start fresh every season and you will get a significant job duty increase from your outboard engine. As always, should you have any questions, call your local service station. We hope this information will help you stay on the water this winter and have you ready to fire out of the hole next spring. Downtime due to things that can be avoided is never enjoyable.
Tobin created TroutSupport.com – Tech Support for Catching Speckled Trout and Redfish.