by: Capt. Terry Fisher
The month of April is the beginning of the Tarpon migration to SW Florida from the Mexico via the Florida Straits. This sets the stage for one of the 'Greatest Migration Shows on Earth'! This spectacular, natural display of God's Gift to anglers is one of the biggest Tarpon Migration on planet earth. Even though the migration starts early April and last through June, Boca Grande Pass ('Pass') is the epicenter during the month of May. Whether fisherman or not, this natural display of wild life beauty is worth a boat ride to the 'Pass', if only to experience. Each spring, thousands of these prehistoric fish make their appearance in the 'Pass' to mate, to replenish, to grow and survive the next generation.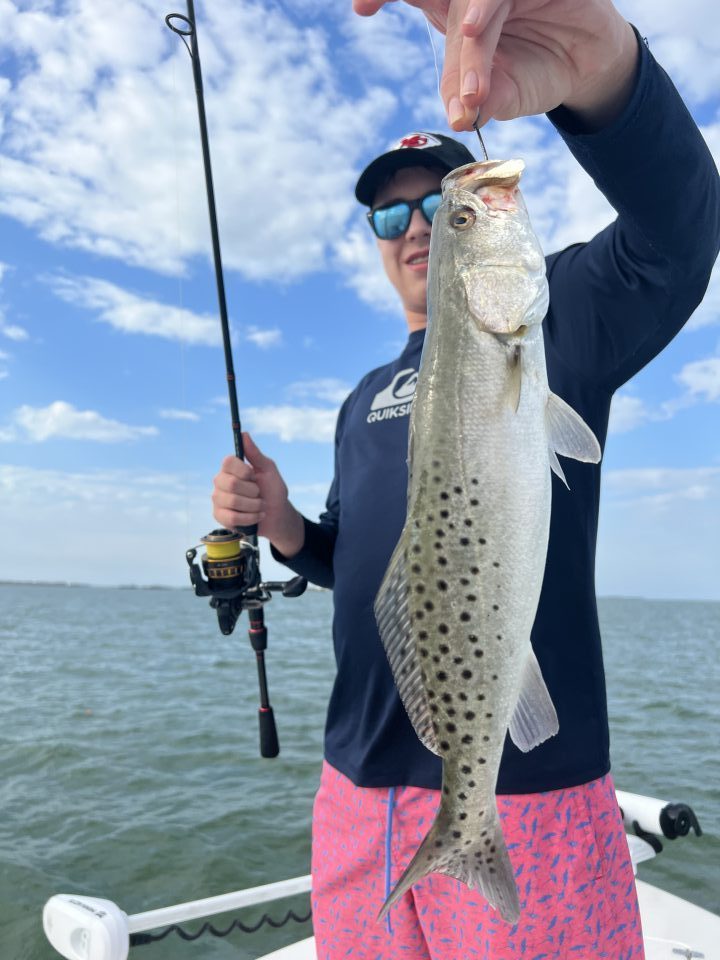 Prior to this however, April Tarpon will be found cruising northward and along the beaches. They are cruising the passes, such as Wiggins, Big Carlos, Redfish and Captiva Passes and numerous areas of Pine Island Sound. These fish are migrating in schools from the south and are feeding on various baits in their paths. Live/dead 'baits of choice' include Blue Crab, Mullet, Pinfish, Threadfin, Pilchard, Mackerel and Catfish fillets. Effective techniques include weighted presentations on the seabed or under corks/floats. Use strong equipment, such as 6000-8000 series reels with at least 30-40lb. line rated rods. I use 65lb. rated test line and 60-80lb. rated leaders to do the job. Also, use 6/0-9/0 circle hooks.
INSHORE: fishing was good in March and should continue. With the higher tides, stronger currents and more bait fishes, fishing in April should prove to be excellent. While Snook, Redfish and Seatrout remain closed to harvest the excitement of targeting and landing these species will offer a tremendous amount of enjoyment together with memories of a lifetime. Practice makes perfect, so get out there, locate the fishing holes and when the harvests open, you will be ready to have a 'fish' fry with your friends and family. Many times, it's the 'hunt', not the kill that provide the better experiences and memories. I applaud the FWC for strictly managing the harvest quotas and seasons that protect all species. Especially, with all of the boats and anglers putting lots of pressure on our estuaries and offshore reefs.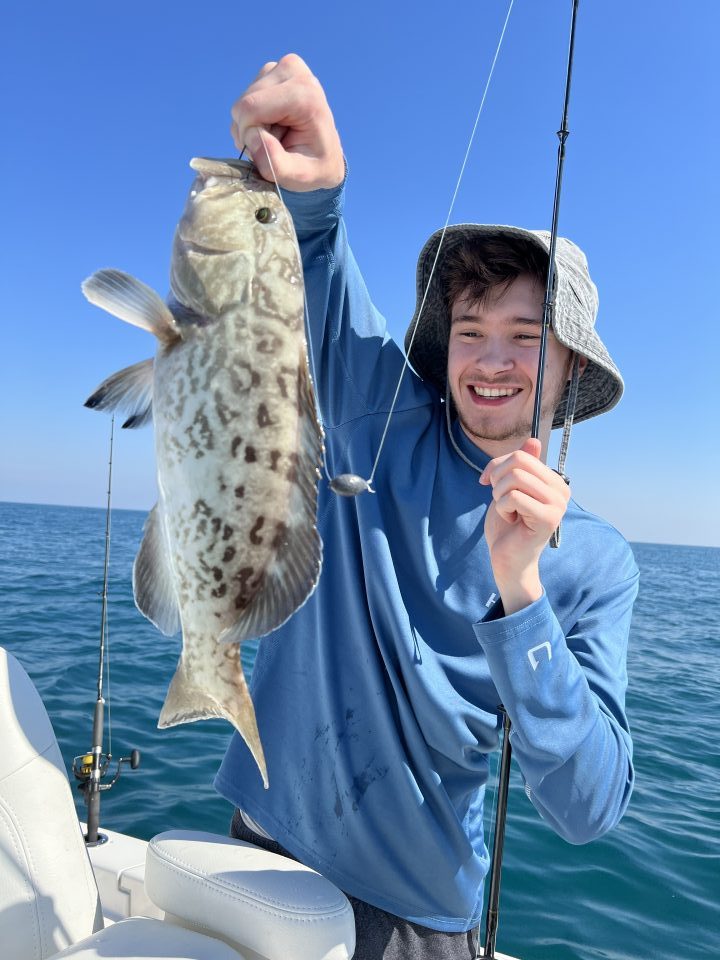 Expect to catch Seatrout, Spanish Mackerel, Pompano, Jack Crevalle and Ladyfish on the deeper grass flats in open waters. Snook should be plentiful in the passes, just off the beaches, around docks and mangrove islands as water levels begin to rise higher offering boater's access to more fishing spots. Artificial presentations with paddle tails, spoons and top water will all produce. Live shrimp and bait fish will produce the most catches.
Redfish should be easier to locate on the high side of the tides in the shallows close to, in and around spoil islands as well as oyster shoals. A few Sheepshead may still linger around seawalls, piles and docks while many will revert to reef structures offshore in deeper water as the water temperatures continue to rise. Black Drum will be found around bridges and docks fed by currents from passes and channels.
OFFSHORE: will offer anglers more success than the winter months as migratory species such as, Permit, Cobia, Blackfin and Kingfish make their appearances in open water, but more so around reef structures. Decent size Mangrove Snapper and Lane Snapper should be plentiful in depths of 45 or more feet. Larger grouper and snapper will require a trek of about forty miles offshore to fish waters in 85-110 feet. To make a fishing adventure of the latter, one should have a boat with at least a one hundred-fifty (150) mile fuel range, equipped with a VHF radio and other back up satellite communication system. Wind will dictate when and if one should go or not.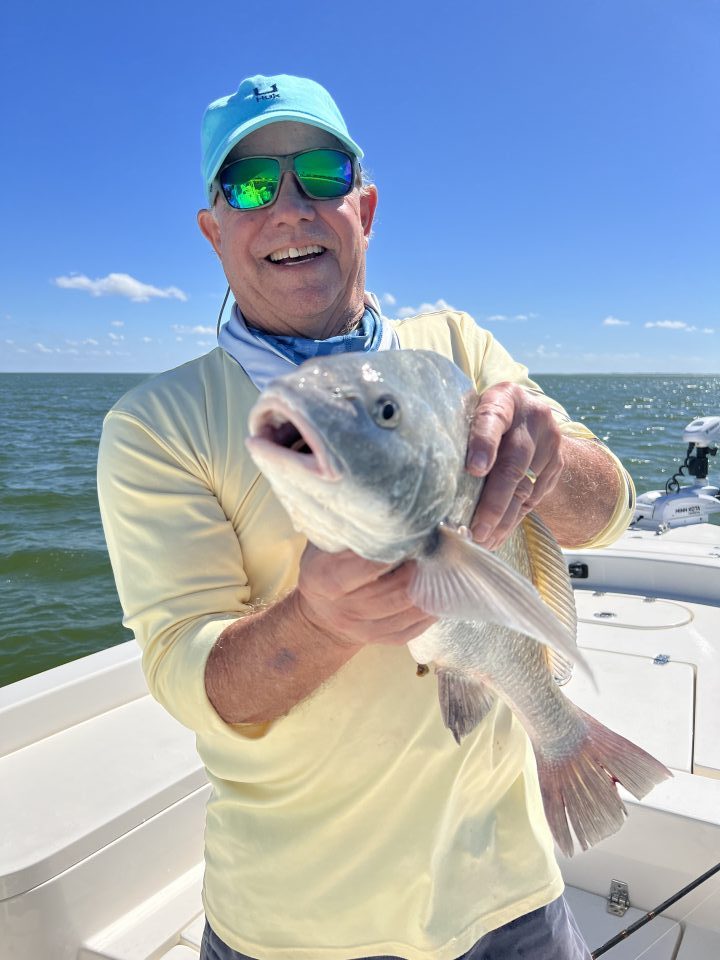 My charters produce a lot of fish both inshore and offshore. I do a lot of 'Captain for Hire' (by the hour) on both inshore and offshore vessels. Some of my catches are posted regularly on Face Book and Instagram by 1st Mate Vicki. I do a number of articles (fishing reports) for the Marine Industries of SW Florida website (www.goboatingflorida.com), featuring daily and weekly catches. In my fishing reports I provide accounts of the charters along with stories of my clients and pictures of their catches. I love teaching people when, where and how to catch fish on my vessel or theirs. I actually mark the fishing spots and locations for them so as to ensure that their future adventures are productive.