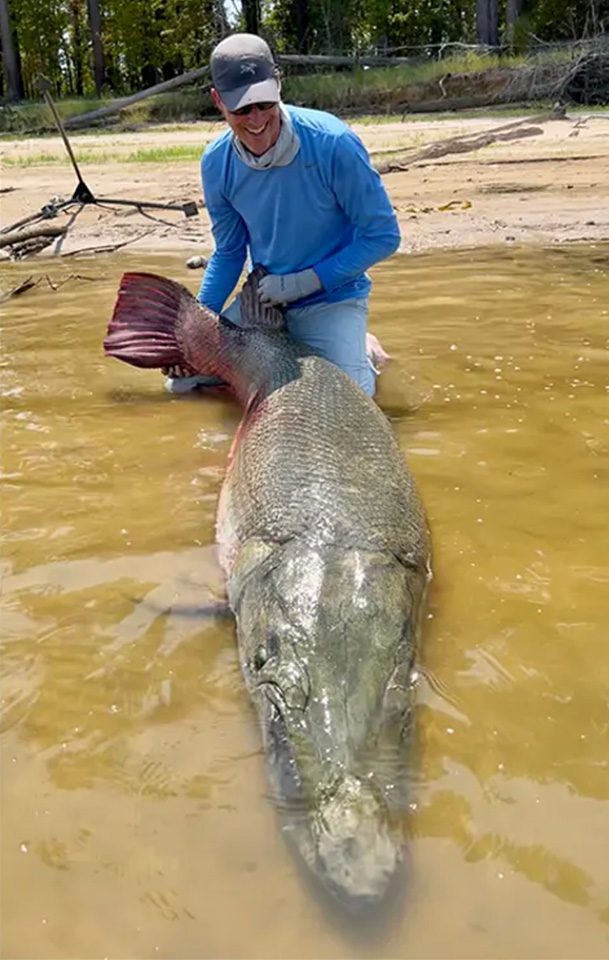 A 283-pound alligator gar caught at Sam Rayburn Lake in Texas is set to break a 72-year-old IGFA all-tackle world record. Here's the kicker: It was landed with 6-pound-test line!
Kentucky angler Art Weston teamed up with Texas Capt. Kirk Kirkland on Sept. 2, in search of line-class records. Weston is an IGFA record breaker who already has numerous line-class records for alligator gar and other species. It was the first day of a week-long booking aboard Capt. Kirkland's The Garfish Enterprise, and they hooked and landed what Kirkland called "the Holy Grail of the fishing world."
Sam Rayburn Lake is the largest reservoir in Texas at 114 thousand acres. It's an impoundment of the Angelina River near the Louisiana border north of Jasper, Texas. According to a report on FoxWeather.com, Kirkland told Weston of an area on the lake with a sandy, snag-free bottom that would suit light line tactics well. The guide also told Weston there might not be many fish in the area, but they were obviously going for quality over quantity.
Before the pending world record showed up on the scene, the pair caught two other monster alligator gar, including a 169-pounder. When they came tight with the largest alligator gar caught in nearly three-quarters of a century, it took about three hours, remarkable skill and more than a little bit of luck to land the fish on such light line.
"Lots of blood, sweat and tears (and broken line) went into this achievement," Kirkland wrote on Facebook. "Angler and world record Chaser Art Weston and I did what no other alligator gar angler has been able to accomplish in 72 years…. catch a fish bigger than the all-tackle world record set so many years ago on the bank of the Rio Grande River."
The existing all-tackle world record weighed 279 pounds. It was caught by Bill Valverde from the Rio Grande in 1951.
"We both had a look of shock when the scale just kept going higher and higher," Kirkland said. The gar weighed 283 pounds on camera. It measured 100 inches long, with a 48-inch girth. After taking measurements, the giant fish was released alive.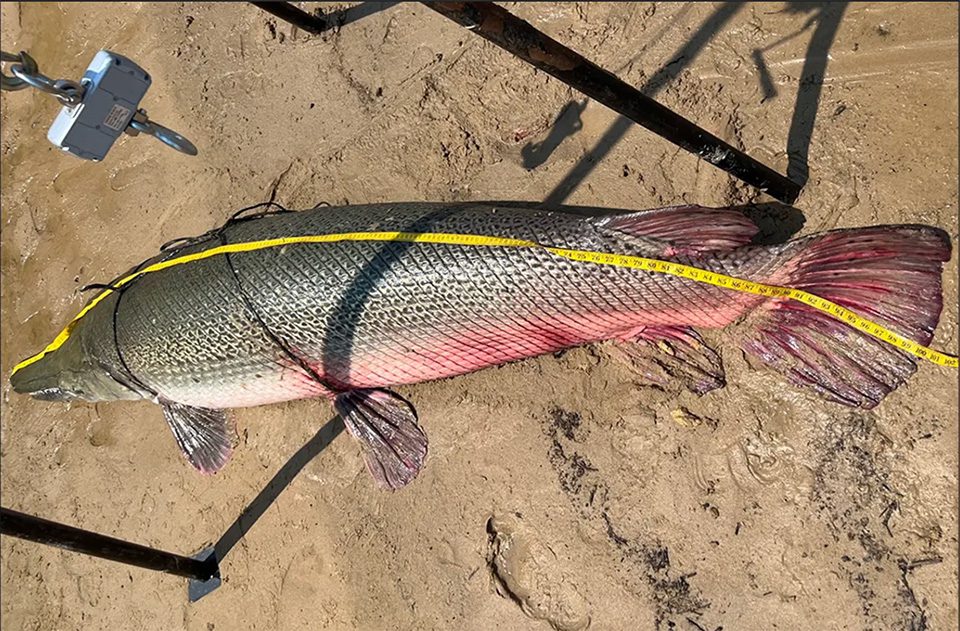 To read the entire FoxWeather report, go to https://www.foxweather.com/lifestyle/world-record-alligator-gar-texas-sam-rayburn-lake