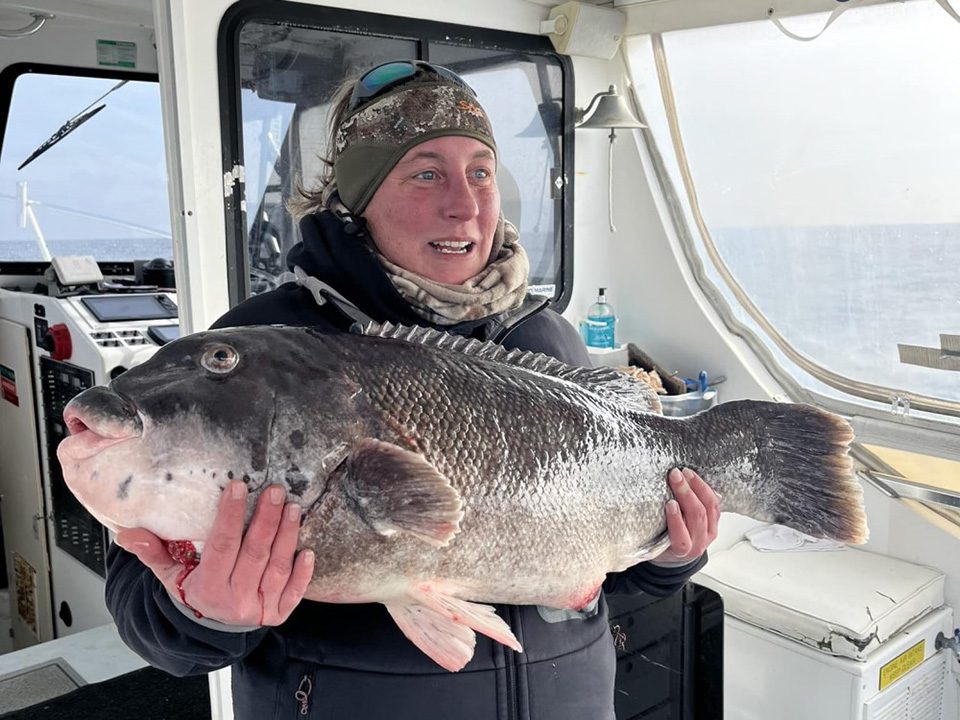 A new women's world record for tautog was caught out of Ocean City Maryland on Jan. 11. According to Daily Angle, the daily report from the website Fish in OC, Connecticut angler Jennifer Zuppe landed a 23.4-pound tautog, also known as blackfish, while fishing aboard Fish Bound with Capt. Kane Bounds.
The Fish Bound already holds the IGFA all-tackle world record for tautog. In fact, Kenneth Westerfield, who caught the 28-pound, 13-ounce world record in 2015, was on board when Zuppe landed her fish, the Daily Angle reported.
Zuppe's fish was weighed on IGFA scales, according to the Fish Bound Facebook page, and it will likely set a new women's 30- or 50-pound line class record, as both of those categories are vacant in the IGFA record books.
Tautog, widely known as blackfish in the Mid-Atlantic, are bottom feeders that are popular sportfish of the Northeastern United States. They inhabit a depth range from 10 to 150 feet and are prized as table fare, like most species that have a diet of shellfish.
For more photos and to read the report, see https://fishinoc.com/