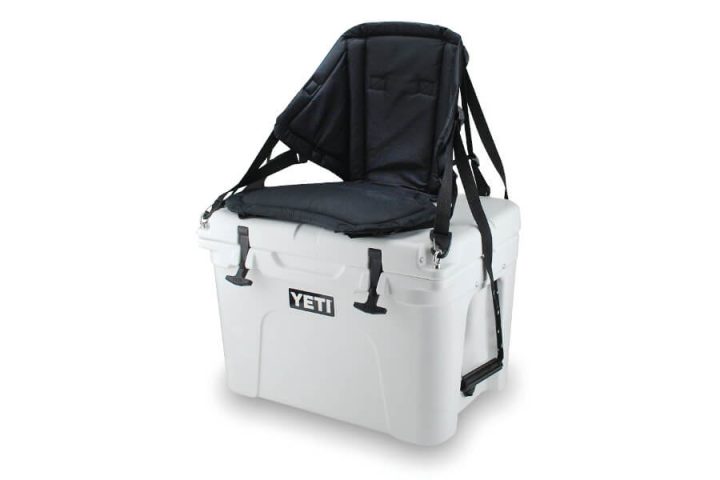 A cooler is one of the most valuable tools in most anglers' arsenals. It goes everywhere and serves as a refrigerator, step-ladder, poling platform, storage box, and even a seat. YakGear's Cooler Seat and Rigging Kit allows anglers to turn their cooler into a more comfortable and practical seating platform.
Perfect for fishing, paddling, camping, tailgating and hunting, the YakGear Cooler Seat and Rigging Kit consists of the YakGear Sting Ray Seat and the necessary hardware to mount and secure the seat to a cooler. The kit is compatible with all coolers that feature "Front Locking Holes" including Yeti, Grizzly, Engel, Yukon, Icehole, some of the Bison models, and many others.
The YakGear Sting Ray Seat features built-in back braces, which allow rigid back support without pressure from an exterior backrest. While most seats slouch down or fold over, the YakGear back braces hold the seat in place. As an additional feature, the seat has an aggressive non-slip pad to prevent unwarranted movement while sitting.