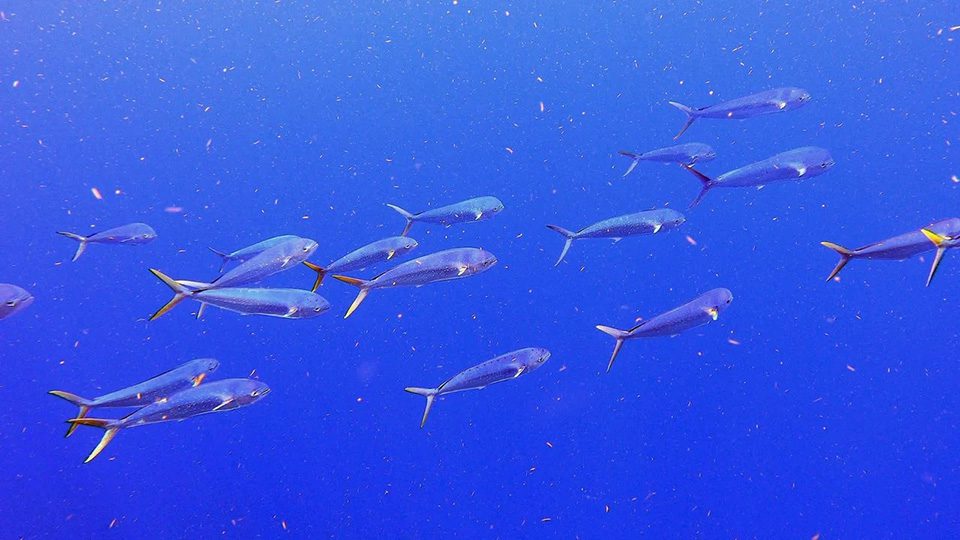 BIG PINE KEY, Florida Keys — Thirteen-year-old Chase Johnson caught a 37.1-pound dolphin, earning his Triple J team first place and $7,500 in the 30th annual Lower Keys Chamber of Commerce Dolphin Tournament that ended June 4.
Fishing with his father, Capt. Jason Johnson, the young angler boated the bull dolphin on the tournament's first of two fishing days after a grueling 45-minute fight.
The father-and-son team from Cudjoe Key, Fla., was south of the Seven Mile Bridge in about 2,000 feet of water trolling some weeds when Chase Johnson hooked the bull.
"I knew it was a really big fish and it had a good chance of winning the tournament, so I kept giving him pep talks," said Jason Johnson, who added that the long fight was physically taxing for his son. "The second day he was very nervous — hoping nobody would beat him."
Second place and $1,000 went to the Lower Keys team aboard Tight-N-Up for a 32.5-pound dolphin caught by Capt. Kevin Rowley of Big Pine Key. Other team members included Eric Dressler, Eddie Yandke, Alexa Barket and Trevor Newman.
Third place in the adult division was awarded to team Reel Chaos for a dolphin that weighed 21.2 pounds. The boat was captained by Richard Bower of Haines City, Fla., and the fish was caught by Haines City angler Brooke Bower.
Dalton Whitney of St. Augustine, Fla., earned top honors in the youth division for a 12.5-pound dolphin. The 11-year-old fished on the Triple Outfitters skippered by his stepfather, Kevin Petrontoni, also of St. Augustine.
According to his mother, Brandy Whitney-Petrontoni, winning his division had a special meaning for Dalton.
"He has a cousin, Mason Westover, who has had leukemia for 2.5 years and just completed his treatment," said Whitney-Petrontoni. "He Facetimed his cousin the day before the tournament and said, 'I promise you that I will do my best to bring you home a trophy.'"
According to event organizers, the event drew participants fishing on 50 boats. Proceeds benefit the Lower Keys Chamber of Commerce and its programs.
For more information, see www.lowerkeyschamber.com.