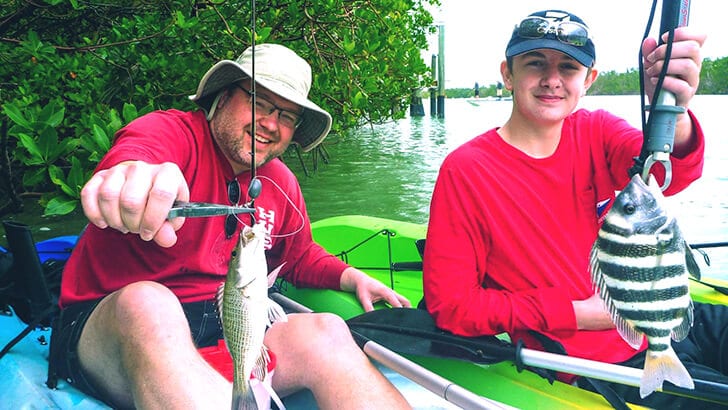 As we transition into the month of February, we can expect cold water, rough conditions, along with plenty of wind.  We will also have very low winter tides, making it tricky to get out on the water. Back in January we had tides as low as -1.1 ft. with the super moon, causing some of the spots we could usually paddle out of to be bone dry! There is a chance you could paddle out on the outgoing tide and not have enough water to make it back. Pay close attention to the tide charts to make sure it doesn't happen to you. Cold fronts will push through the area often, so fishing the warmer days before they arrive will be the most productive.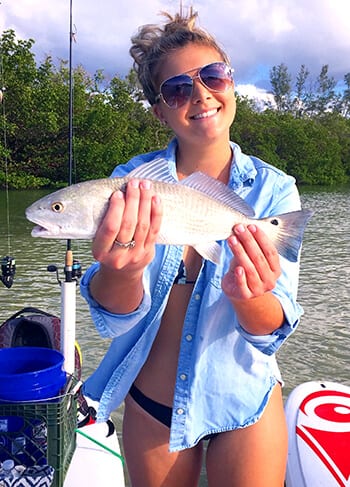 Kayaking in the bay around thick mangroves is your best bet to hide out from the winds. We will see hard north winds pushing through at around 20-30mph quite frequently, which can make fishing from a kayak a bit challenging. Red mangroves are deeply rooted into the ground and have massive prop roots that do a great job at cutting down most of the wind. Anchor up your kayak around these beautiful 30ft trees and stay protected. Some of the best fishing during this time of year will be around the mangroves anyway.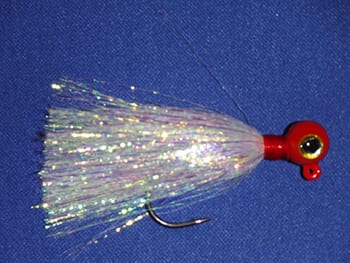 You can expect to find a variety of game fish in the passes and around the mangroves. Common catches will include sheepshead, snapper, black drum, redfish, and snook. These fish will be more than willing to take any live or dead shrimp offering throughout the day. This time of year will require a little more patience but stick with it and you will have a nice dinner after a few hours of fishing. If the bite is slow you can always join us on a guided kayak or paddleboard tour to mix things up. Good luck out there guys and we will see you on the water!
Brent Bensmiller, the owner of Paddle Naples, is an expert at kayak fishing the local waters. He is available for kayak fishing charters and lessons, as well as guided kayak and paddleboard tours.
[email protected]
239-301-8888
www.PaddleNaples.com
Facebook