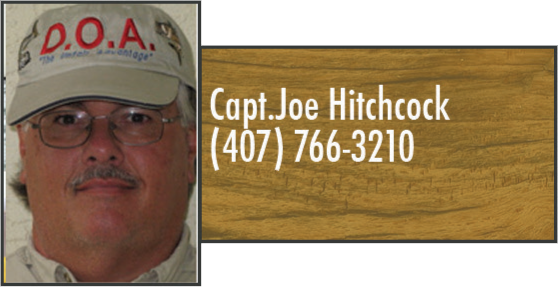 Summer time fishing in Central Florida is fantastic and the variety of fish to catch is just about endless. We're talking tarpon, kingfish, cobia, snook, redfish, sea trout, whiting, pompano, sheepshead, black drum and mangrove snapper just to name a few. It is time to enjoy the kids out of school and go fishing!
The best way to get started on any fishing trip is to have a good game plan. Decide what you want to catch and target on that particular day and always remember it's fishing so bring a little extra, sometimes it might take live bait or just the right color jig to get the fish to bite. One of the most important things about planning an outdoor fishing trip, make sure that your tackle is in good working condition. Check your knots and put on fresh fluorocarbon leader.
On the beaches look for snook, redfish, and tarpon to cruise the trough near bait schools of menhaden or mullet. Hard lures work great, like a Rapala X-Rap, or Mirrolure or Zara Spook. In the s and on the flats, look for schools of sea trout near grass areas where they get deeper. Early morning expect redfish to range along mangrove shorelines looking for a crab, shrimp, or baitfish. DOA Shrimp or quarter ounce soft plastic jigs work great when you see a redfish pushing in the shallows. Black Drum can be found schooling and when you try throwing lures it sometimes is pretty tough. They love a fresh dead shrimp or half a fresh blue crab for sure, throw it if you got it, otherwise use a jig to get a bite. Whiting and pompano will be moving into the Indian river and lurk in the shadows of bridges, best bait is small jigs tipped with shrimp or Fishbites clam flavor in pink color.