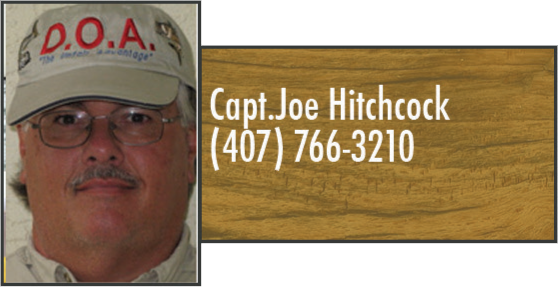 With water qualities still on the fair side in our local lagoons, keeper redfish and trout can be found in and around the mullet schools during June along Florida's Space Coast. Look for pushing and tailing redfish early mornings and late in the evening. Try casting well ahead of the fish and let the fish work their way to your bait. If you are using jerk baits, try putting a rattle in the soft plastic and put scent on your bait. Cut bait such as pinfish, lady fish or cracked blue crab work great – use large chunks to avoid catfish and smaller baitfish. Trout will readily take a DOA Deadly Combo, a pre-rigged popping cork. Adjust the depth of your jig so that it suspends just above the grass. If there is wind, it produces even better. To add the element of smell, put a small piece of peeled shrimp on the DOA jig.
June is royalty time – bow to 'King Tarpon'! The silver king moves into the local backwaters and beaches this month. Look for tarpon rolling along the ICW channel edges, early morning is a good time. Smaller tarpon from two to fifteen pounds can be found throughout the lagoon and river systems in quiet backwater areas around mangroves and creek mouths. Keep boat noise down to a minimum. This guide prefers to set up wind drifts whenever possible. When fishing for tarpon, throw ahead of the fish and let the school swim into the bait, try working the bait so that it quarters away from the fish.
Another great place to fish is the inlets and beaches with a mixed bag of fish; whiting, pompano, kingfish, flounder, cobia, and tarpon. Whatever your skill level there is plenty of family fishing. Whether you are fishing from the beach or pier or a boat, early summertime fishing in Central Florida is fantastic. A great way to spend the day with family or friends is to hire a local guide to get out on the local waters and relax. Please remember the sunscreen, plenty of water and check the safety equipment and weather before heading out. Tight lines and remember take a kid fishing!