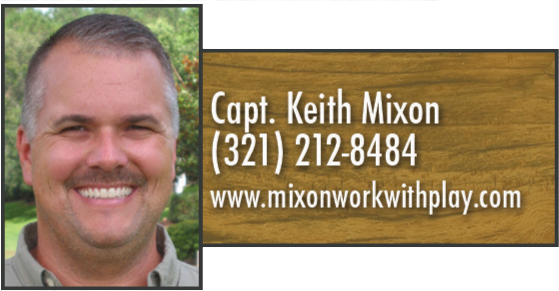 Attention anglers: now is a perfect time to get out on the water and catch some fish. Spring time fishing along Florida's Space Coast is something special. It was created just for you.
Throughout our region, the early morning spotted sea trout bite should be very good. These trout will be in search of an easy meal and are fun to catch. This is especially true along the flats. In this area, countless fingerling mullet will be invading our region for the spring mullet run. Trout will be aggressively feeding on these mullet during low light conditions. In order to prepare for a tug of war battle with one of these hard fighting fish, you will need to do an equipment checkup. One of my favorite rod and reel combos to use for trout is a seven foot medium action spinning reel combo equipped with 20 pound test braided line and 15 pound test mono leader. This particular combination will allow you to make long accurate casts to targeted areas.
Here are a few helpful hints when fishing for trout. First of all, keep in mind that trout have excellent eye sight and are easily spooked. To overcome this, anglers should make long accurate cast to a targeted area while practicing a stealth-like approach. In addition, for live bait fishermen, attaching a 6/0 circle hook to the end of a mono leader and hooking a live fingerling mullet just behind the anal fin is a great way to catch a trophy-sized trout. Allowing the bait to swim naturally (free lining) can help increase your chances of catching a nice fish. Also, fishing baits near schools of bait fish can be a very exciting time. Many of the trout should have an average length of nearly 20 inches with some measuring up to 24 inches long.