April 2017 Article for Big Bend Coastal Angler Magazine 
 By: Gary Droze
Bass Tactics for Big Bend Reds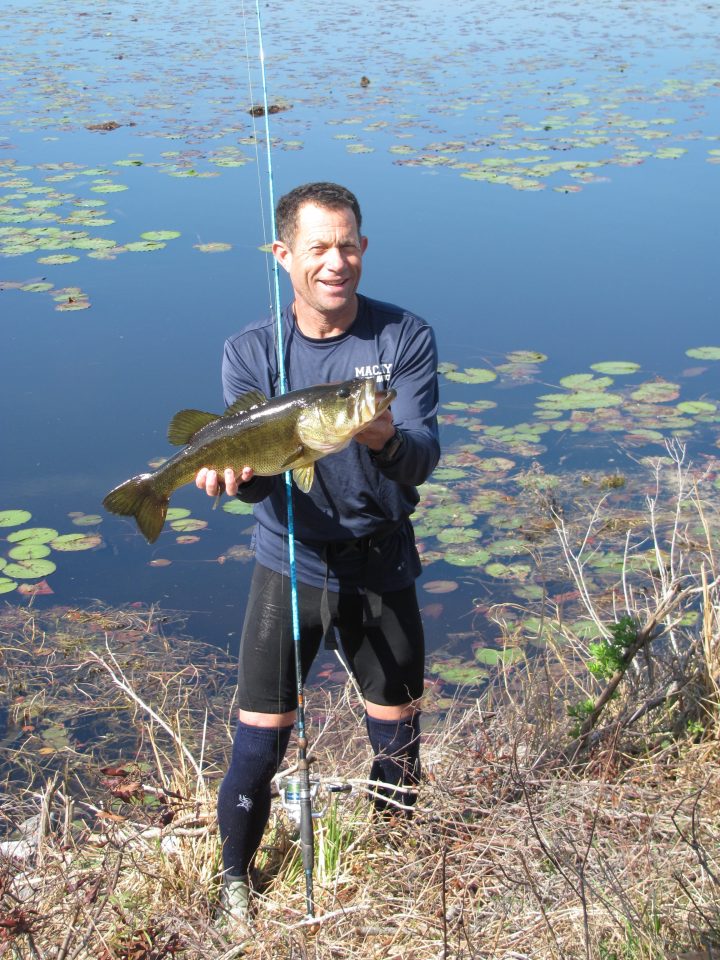 I still remember the first red drum I ever fooled.  I was out with a retired fishing guide, who offered
up a spot on his flats boat in exchange for help with poling the shallows east of the St Marks lighthouse.  I learned two lasting lessons on that gentle spring day.  ONE: I suck at poling.  The folks who deftly prod skiffs along with their push poles make it look so easy.  I make it look like I'm auditioning for America's Funniest Home Videos.  TWO: Springtime reds that forage in the tidal marsh act a lot like largemouth bass that haunt – and hunt – grassy freshwater habitat.
On that St Marks outing, the veteran guide had me plunking gold spoons into pockets around spartina grass.  We followed a steadily lifting tide, and spent most of our efforts near creek mouths, pitching spoons into areas that were uncovered by water just 90 minutes earlier.  My guide explained that we aimed to exploit the reds' habit of hungrily gobbling fiddlers and small blue crabs that were temporarily susceptible, thanks to the rising water.  The first strike on my unadorned quarter-ounce Johnson spoon brought back adolescent memories of largemouth bass fishing with a similar approach in the creek mouth bulrush mazes of Lake Arbuckle in Central Florida's Avon Park.  Like the St Marks reds, these bass were on seek-and-destroy missions that involved using shallow, weedy patches as ambush points.  While the bass were targeting mostly crawfish, frogs, and water snakes instead of crabs, they would hop on a spoon with the same lusty appetite evinced by greedy redfish.
In fact, perhaps the most exciting similarity between the ways the two species attack their prey is the "wake and boil" phenomenon.  No, I'm not talking about slapping the alarm clock and starting a morning pot of coffee.  Rather, this is the alarm caused when a shallow water predator produces a pursuit wake, quickly followed by a menacing swirl as it engulfs the bait.  Whether the predator is a lunker largemouth or an upper slot red, it matters not: your heart will threaten to jump just as far out of your chest.  Likewise, the most common mistaken reaction to such a violent strike is a premature hookset.  It happens with reds, just as with bass.  If you can steel your nerves to wait until after the copper beast has turned to head for cover – I wish I could say I always do – there's a much better chance your angling pal can then record a video of you with a big red drum, instead of a big red face.