By Capt. Bill D'Antuono:
The aftermath of Hurricane Irma destroyed many things. As a Floridian, the thought of a hurricane disaster is always on your mind. The destruction reached every single one of our charter fishing and diving industry from Collier to the Florida Keys. Before Irma came spearfishing was on fire. Alex Gardella (below) went out 2-days before the storm and shot a massive cobia.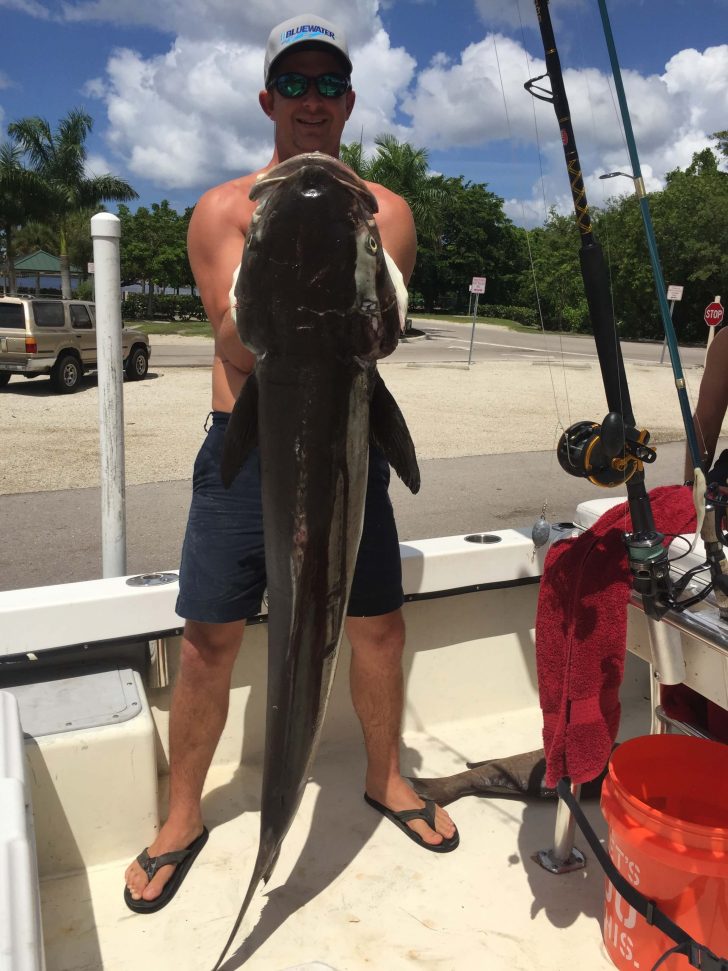 We did manage to get in an offshore spearfishing trip before the storm. Seas were flat calm, water was crystal clear. We set out to find some new fishing grounds and were handsomely rewarded. Out approximately 50 miles of Wiggins Pass we found one of the most amazing dive spots I have ever seen. Upon pulling up to the unknown spot, a cobia swam right up to the boat. We all scrambled to get in the water, but the cobia swam off. Upon descending we were greeted with permit, rainbow runner, African pompano and countless barracuda. Going farther down I had no idea what this new spot actually was, and then I saw it. A mountain of Goliath grouper surrounding a giant sinkhole on the Gulf's floor. That cobia that greeted us at the surface greeted my Koah speargun, except this time he didn't get away! We ended the trip with 9 different species of fish, no repeats, including two mahi-mahi.
I cannot wait to get back in the water, which will inevitably clear and when it does the spearfishing will be great. I hope you all recover from this disaster as best you can. There are many among us, charter captains included, that succeeded in putting their wrecked lives aside to assist others. For that, I thank you. Don't forget to support your local guides when things return to normalcy. Contact me and I will put you on the fish, whether that is spearfishing, hook & line or just recreational SCUBA diving!