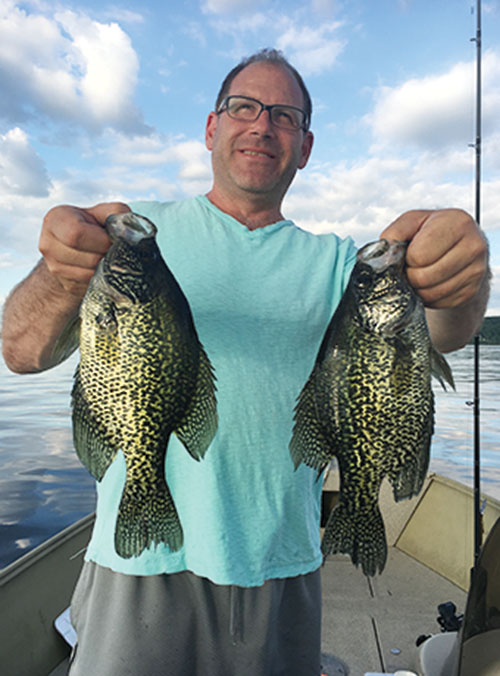 It's summer and the Black Lake bass are hungry. Water conditions are slightly above normal but fishing conditions are excellent. For those fishermen who are familiar with Black Lake, they know it's a fishermen's mecca. Others looking for an alternative to the St. Lawrence River if high water conditions continue, Black Lake is the place. Both The Log Cabin and Black Lake Cottages have accommodations available during The Bassmaster "Elite Series" and during all of July.
Bass – Spinnerbaits, Senkos, imitation frogs, and your favorite top waters should all be effective at different times.  If you miss on a top water bite, have a Senko ready on another rod and toss in behind it. Expect bass to be in close early, especially with the seasons higher water. If live bait is your choice its hard to beat crayfish for both largemouth and smallmouth. Bay Rat Lures Battle 1.5 Crankbaits work well run over the tops of weedbeds, outside weedlines and around rockpiles for a mix of bass, crappie or pike or move up a little with a Bay Rat Battle MD if you want/need to run deeper.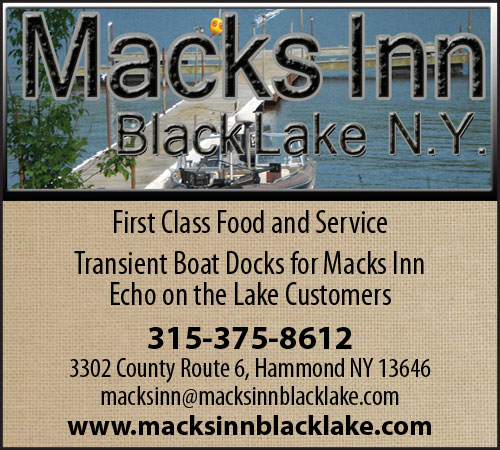 Crappie/Bluegill – Fish will be spreading out from spawning transitions, but still are prevalent with jigs and minnows your best bet. See Shawn Hayes article on pg.   for transitioning crappie tactics.
Pike – Lots of pike being had on live minnows. Mepps Spinners in Orange, chartreuse, or silver all work great on Black Lake and this year has been no exception. Orange/Black Spinnerbaits have also been effective. Black Lake pike fishing is often a numbers game, but Black Lake Cottages reported a nice 38 1/2 inch specimen last week.
Walleye – The walleye report from The Log Cabin has been good. Jigging early morning in 12-20ft with buck tail jigs tipped with a 2 1/2 in Berkley Gulp Minnow in black shad.