UPSTATE NEW YORK FISHING REPORTS & FORECAST
Get Fishing!!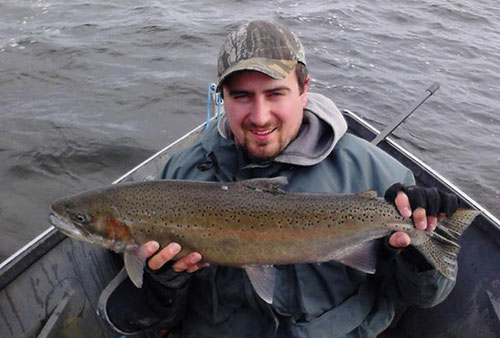 Lake Ontario, and most inland lakes are fishing great. The Bassmasters Elite Series just held 2 events in Upstate NY.
The focus of the freshwater salmon world will be right here on Lake Ontario and join the fun by participating in our Instagram contest and win FREE prizes and gear. Text your photos to Frankie at 518-898-6484. See Instagram contest post for details. Win a free Fishers Guiding fishing trip!!
Frank Geremski
"The Angler Magazine"
Mobile: (518) 898-6484
Upstate New York Angler Feature Story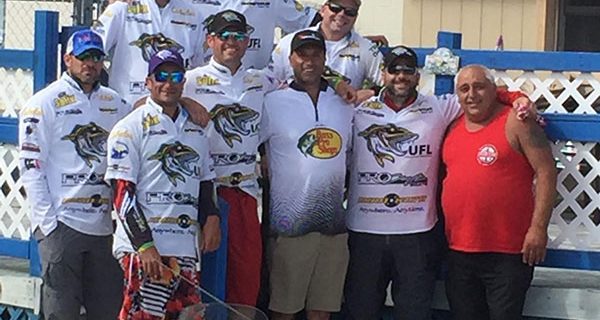 by Michael Sorrento The mighty St. Lawrence flexed it muscles to the Underground Fishing League during August Vince Sorrento Invitational, …
September 10, 2017
Current Online Edition
Upstate NY Angler News
September Derby and Events Calendar
Brought to you by Holiday Inn & Suites in Cicero, NY
• Annual Salmon River Hatchery Open House and Family Day Tours, Displays, and Kids' Games Highlight Hatchery Activities. Saturday, Sept. 23, 2017, from 9 a.m. to 4 p.m. For information call 315-298-7605. The Salmon River Fish Hatchery is located on County Route 22, one mile northeast of the Village of Altmar, Oswego County.
• Salt City Chaumont Bay, NY Tournament, September 23rd – 24th 2017 Points Tournament #6 Launch: Town Launch Go to saltcitybass.com for more information.
• The 3RD Annual King George Fishing Derby will be held September 15-17, 2017 on Lake George, NY (rescheduled from July 14-16). Over $15,000 in prizes !!!! You can REGISTER ONLINE, BY MAIL OR IN PERSON, at our sponsor FISH307.COM. Adult and Junior Divisions. Multiple Launch Sites and Weigh Stations /Live Music, Food and Beverages.
Popular Today