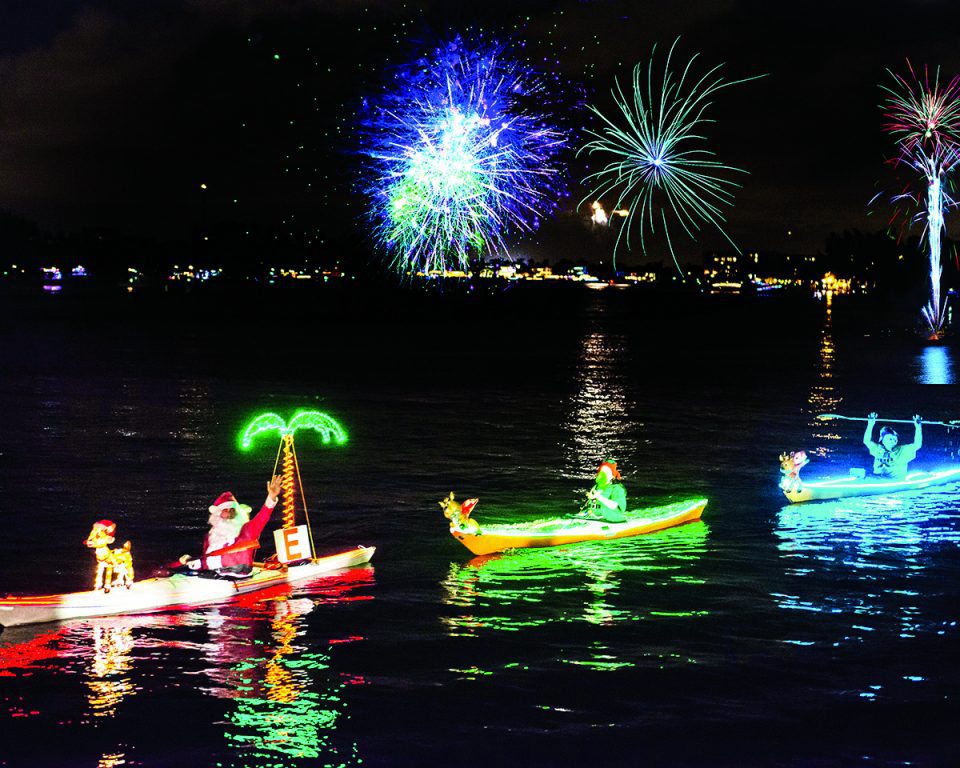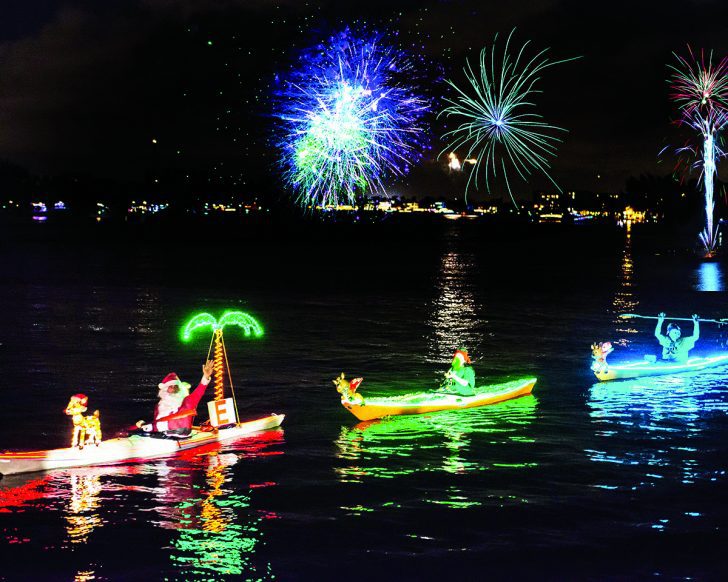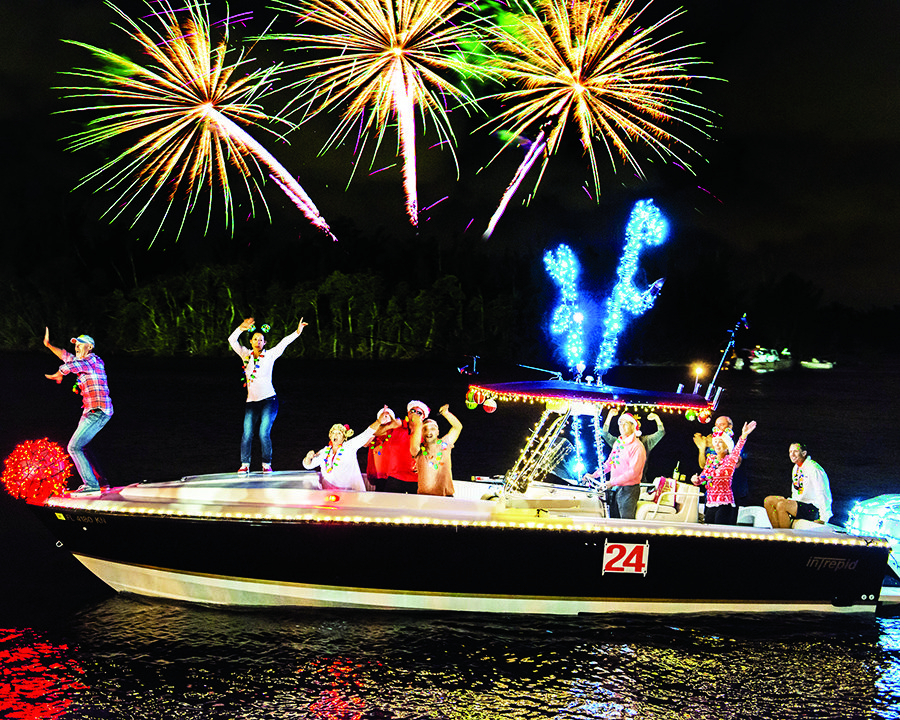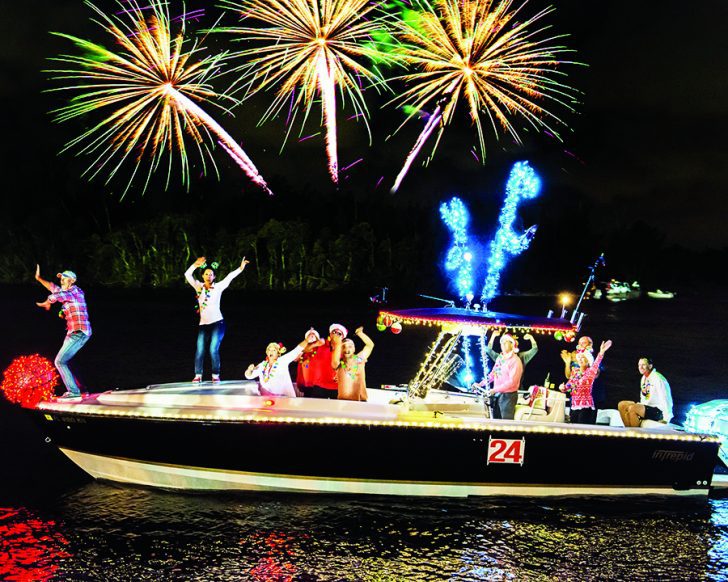 The 43rd Annual Holiday Boat Parade on Saturday, December 18 will begin at 6:30 p.m. and light up the waterways beginning at the C-15 Canal (Delray/Boca border), traveling south, with bleacher viewing at Red Reef Park.  This year's parade features boat entry for participants with $10,000 in cash and prizes in many categories in which to win.
It is free to participate and the deadline to apply is November 1.
Vessels of various categories and sizes are invited to participate including row boats, kayaks, canoes, paddleboats, power boats, and sail boats from under 20' to over 48'.
Judging criteria is based on lights, colors, music, and overall effect; winners will be determined by point total.  Enthusiasm counts, so make sure you have everyone waving and showing their holiday spirit when you pass the judge's stand!
For more information call 561-367-7073 or visit www.myboca.us/specialevents.