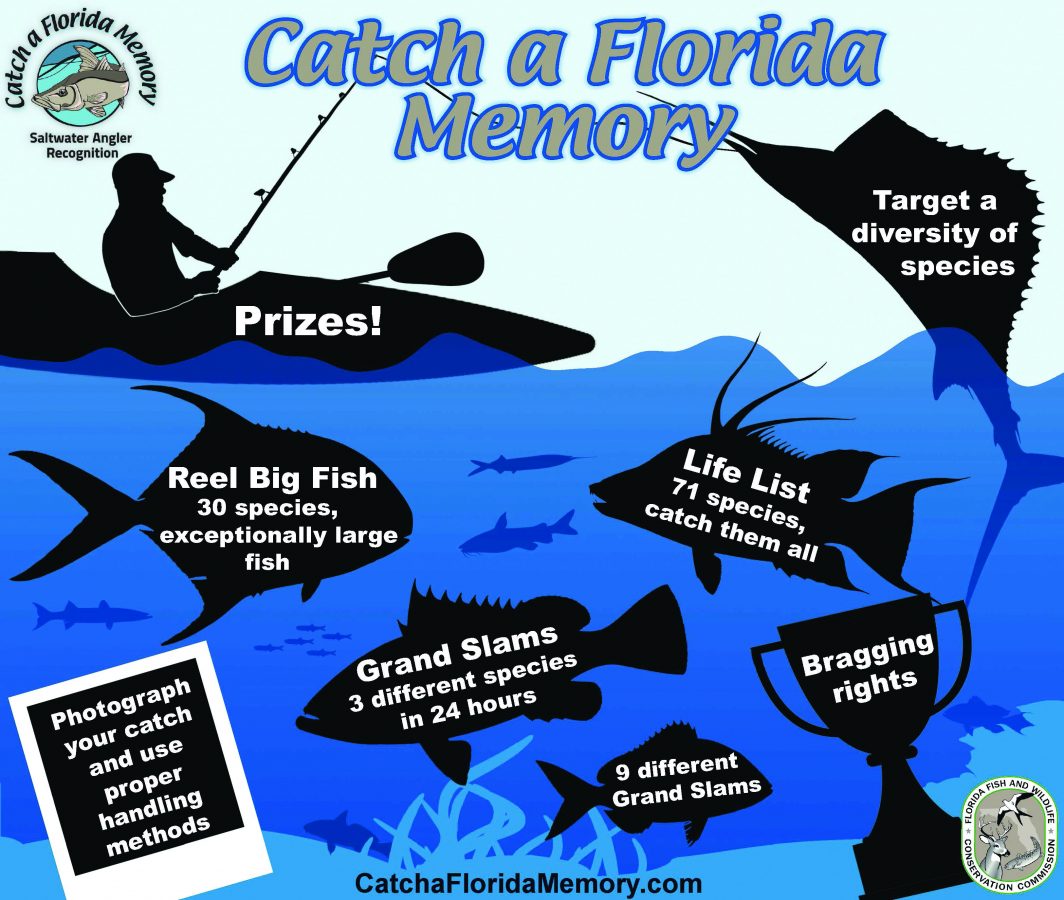 The Florida Fish and Wildlife Conservation Commission (FWC) challenges you to Catch a Florida Memory and participate in any of three fun and exciting Saltwater Angler Recognition Programs. "Any angler knows saltwater fishing is a fun, challenging and rewarding sport, but these programs, which include the Saltwater Grand Slams program and two new Saltwater Angler Recognition Programs—the Saltwater Fish Life List and the Saltwater Reel Big Fish—are a great way to increase the challenge and get rewarded for your efforts," said Jessica McCawley, director of the Division of Marine Fisheries Management. Saltwater Angler Recognition Programs encourage anglers to target a diversity of species, thereby decreasing fishing pressure on any given species as well as expanding fishing experiences for seasoned anglers, cultivating an interest in saltwater fishing and strengthening marine fisheries conservation ethics.
SALTWATER FISH LIFE LIST – Can you catch them all? "Pokémon Go" has nothing on the Saltwater Fish Life List. Similar to a birding life list, this program allows anglers to track their progress at catching 71 different species of saltwater fish. Anglers who catch at least 10 different Life List species can join the Saltwater Fish Life List Club and receive a certificate of accomplishment, a colorful shirt and be eligible for additional prizes. There are four prize tiers total (10, 30, 50 and 71 fish clubs). Print your Saltwater Fish Life List or request to receive one by mail today at CatchaFloridaMemory.com.
SALTWATER REEL BIG FISH – Don't let that whopper of a fish turn into just a whopper of a story. Celebrate your memorable-sized catches by participating in the Saltwater Reel Big Fish program. This program includes 30 different species in both adult and youth (under 16 years old) categories. Successful participants will receive a certificate of accomplishment and a colorful shirt in recognition of their achievement. Anglers who catch 5, 10, 15 or all 30 Saltwater Reel Big Fish species can also gain recognition and the chance to win prizes by joining the Saltwater Reel Big Fish Club.
SALTWATER GRAND SLAMS – While many consider themselves experts at this fishing challenge, this definitely isn't your mom's grand slam program. The FWC has nine different Saltwater Grand Slams that award anglers for catching three different specified fish species within a 24-hour period, and the categories may surprise and challenge you. From the Inshore Grand Slam consisting of red drum, spotted seatrout and flounder, to the Florida Grand Slam of permit, tarpon and bonefish, these challenges will make you work to increase your fishing skills. The program even includes a Small Fry Grand Slam for anglers 15 and under who catch a pinfish, catfish and grunt. Successful anglers will receive a certificate of accomplishment and a colorful shirt showing the fish from their Grand Slam. There are also three prize tiers that award anglers who catch three, six or all eligible Grand Slams.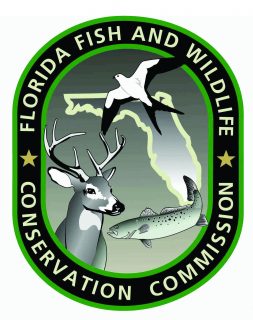 FOR MORE INFORMATION – Participate today by visiting CatchaFloridaMemory.com. Anglers do not have to harvest their fish to be eligible for prizes and are encouraged to use proper fish handling techniques when practicing catch-and-release. Have questions? Are you a business who would like to partner with the FWC's Saltwater Angler Recognition Programs? Email: AnglerRecognition@MyFWC.com.