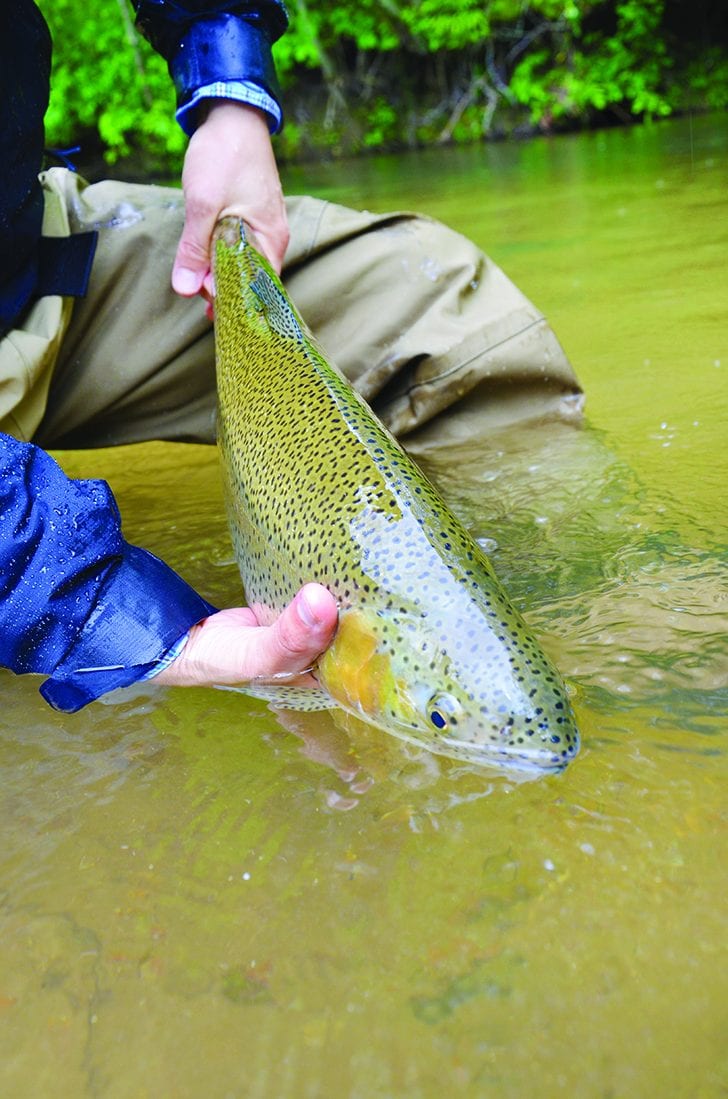 Over the last five years, Columbia, South Carolina's Lower Saluda River has been on the rise as a formidable trout fishery. Fed by the cold waters of Lake Murray, it took work by South Carolina DNR as well as habitat improvements to turn what once was a purely put-and-take fishery into viable year-round tailwater trout fishery.
With improved dissolved oxygen levels and a new flow program, anglers began catching large holdover fish back in 2012. Where stocked rainbows were once expected to die off during summer months, rainbows and browns are now thriving throughout the year. Trout exceeding 20 inches in length are now a real possibility for anglers fishing the tailwater.
South Carolina stocks this stretch of river with about 18,000 rainbow and brown trout by helicopter in winter. Regulations allow for no bait or tackle restrictions, and there is a daily harvest limit of five trout per day, per person. It would be interesting to see how stricter regulations might affect the fishery.
That's exactly what South Carolina DNR has proposed. In February, public meetings were held to provide information and gauge opinions on a catch-and-release-only section of the Saluda. A 1.3-mile special catch-and-release zone has been proposed on the river's nearly 10-mile run from the dam at Lake Murray to its convergence with the Broad River. Regulations would remain unchanged for the rest of the Lower Saluda.
For information or to submit comments on the proposed plan, see www.dnr.sc.gov.