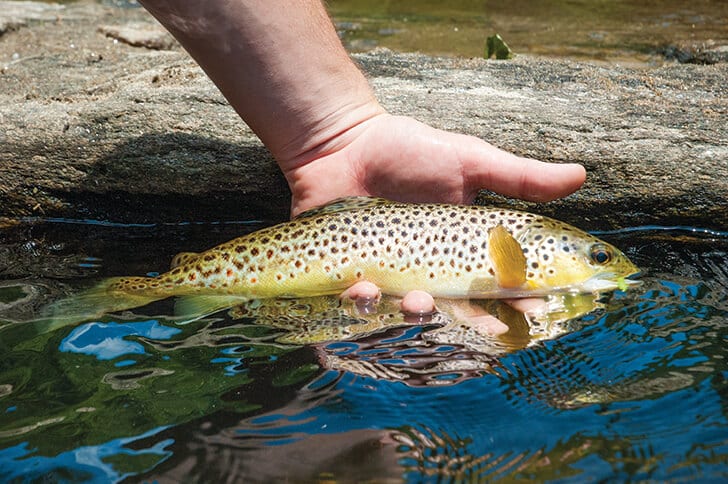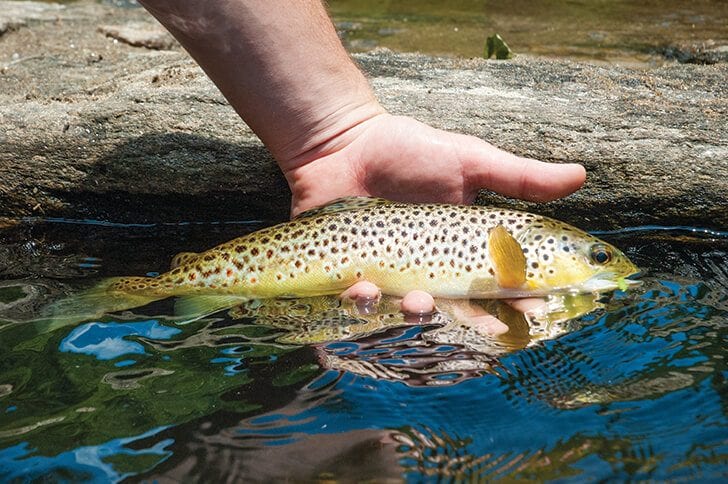 For those brave enough to slide their waders on in February's brutal winter weather, the streams of the Blue Ridge Mountains can provide welcome relief from cabin fever. Even on our heavily stocked waters, trout will not be as aggressive as they are in spring or fall. However, fish still feed—even in the coldest weather.
On a wintertime trip to the Chattooga River, my younger brother once honed in on a pattern that saved a slow day. It was suck-the-ice-from-your-guides cold, and we were getting skunked dredging out the deeper runs with heavy nymph rigs.
Tired of throwing all that weight with no results, he tied on a dry and dropper—I believe it was a Stimulator over a Pheasant Tail—and went to work on some of the shallower pocket water. By mid-afternoon, he had managed to bring several nice browns to hand, all on the dropper. He discovered that the fish were feeding in the sunny spots, where the sand and gravel had presumably warmed in the sun. His tactics went against everything we thought we knew, and there's no way localized water temps could have been affected in the rushing river. It worked, though. Time and again, the only places we drew strikes were in those patches of sunlight.
It was one of those isolated occurrences when doing something out of the ordinary leads to results. When desperation sets in, there's no reason not to try something different, even if it seems counterintuitive.