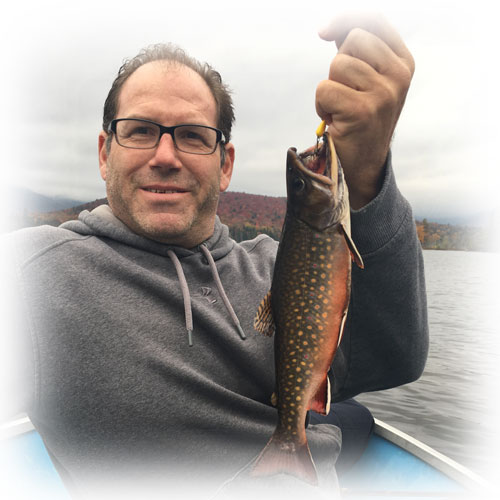 We are proud to help the team behind Trout Power, a conservative effort lead by JP Ross that is presented and described by Mark Usyk in our Fly-Fishing section. Check out the Trout Power video on www.troutpower.org and you too can be a part of this excitement.
This is a great month to gear up for ice fishing season and joining the NYS Winter Classic www.nyswinterclassic.com . You can do both at FISH307 www.fish307.com on Sat. Dec.17, FISH307 will be hosting their 7th Annual Ice Fishing Open Seminar. On site there will be all sorts of expert demonstrations, factory reps, and instruction on exciting new products. Tim Thomas, The NYS Winter Classic coordinator will be sharing a booth with The Angler Magazine, we will be raffling off some great products, some giveaways too.
What we are mostly anticipating in December is the launch of our website. Thank you for visiting www.theanglermagazine.com/upstate-ny. This site is designed to create a one-stop resource for all things fishing in Upstate NY. We have quite a way to go, but by hyper-linking our advertiser's sites, who are peppered around the best fishing spots in the state, that would be a great database to start.
Many of our advertisers offer great videos and instruction. That's why we are asking you, our readers, to share your photos, videos or any other resource to help make this the best fishing site possible.
Our site displays much better on computer, so stay connected with your phone to The Angler Magazine on Instagram. I manage our site myself. I need more steelhead photos and want your NYS Winter Classic shots. Please text me fish to cycle through. I only post photos of fish caught by our readers, field experts, or shared by our advertisers.
If you would like to have The Angler Magazines digital e-mag e-mailed to you monthly via Issuu.com just email us at lisah@theanglermagazine.com. Please be patient, and while liking and interacting with us on our social media sites, advise us of any mistakes or issues navigating.
We are presently active on a daily basis on Instagram, www.instagram.com/TheAnglerMagazineUpstateNY, www.facebook.com/TheAnglerMagazineUpstateNY  and now our website will be providing daily fishing reports, ice status, and promotions on a daily basis starting Dec.15th.
Have patience and join us!!