by Weston Russell, Contributing Writer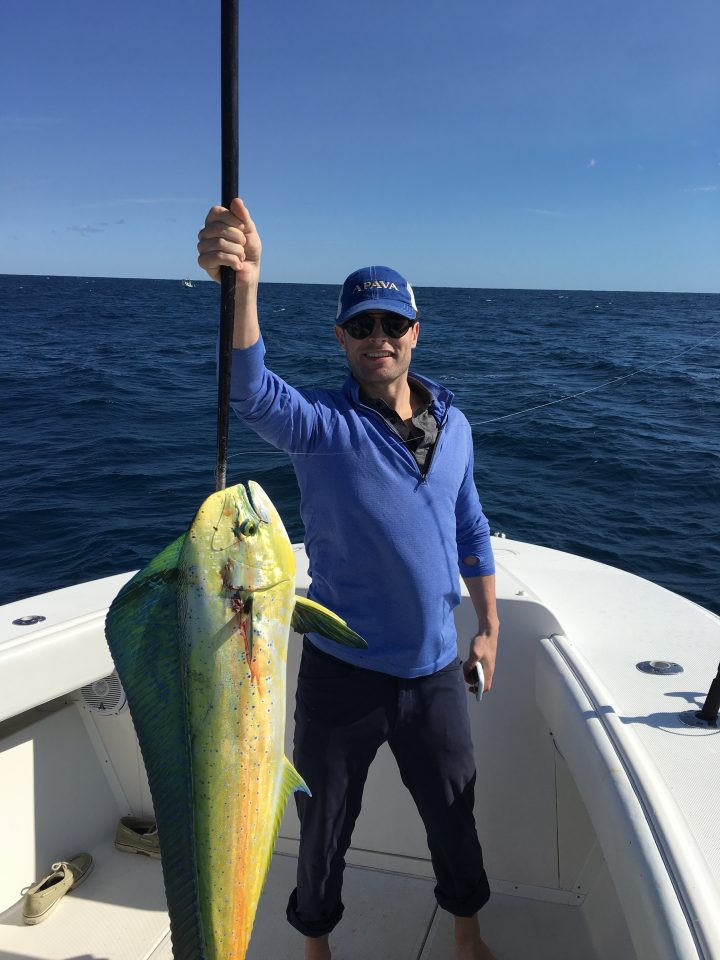 Welcome to the Coastal Angler Fishing Forecast for the month of April. I remember last April 2016 brought us some epic dolphin fishing. Fish in the 50lb class were caught from Miami to Stuart. I'm not sure if we will see that flood of fish this April again, but I'm going to be ready if it happens. The key to timing is information. If you know a fisherman in the Keys or Miami area, stay connected to them for a daily fishing report. These guys will see the dolphin migration first. If the south is catching. you better be ready to head out. "But I have to work" you say… I say "I'm taking a sick day" and remember not to post any pics. Top secret stuff going on. You get the picture. There will be other fish biting. April is a hot month for blackfin tuna. The best bites will be early morning or late evening. Trolling is a great method to catch them, but the big ones eat live bait. Need live bait? VHF 68.  There will also be a chance for kingfish, cobia, and snapper. Good luck!
For you inshore anglers, tarpon will be at the top of the list. Run the beach to find the schools. Small bait fish work the best. Sardines or thread-fin are my choice. Another fish that you may stumble across could be some jack schools. There will be some big boys lurking along the sea shore looking for something to eat. These fish will be in the 30 to 40 lb. class, so be ready for a fight. Well, good luck and tight lines my friends.