Flagler / Palm Coast – December Fishing Report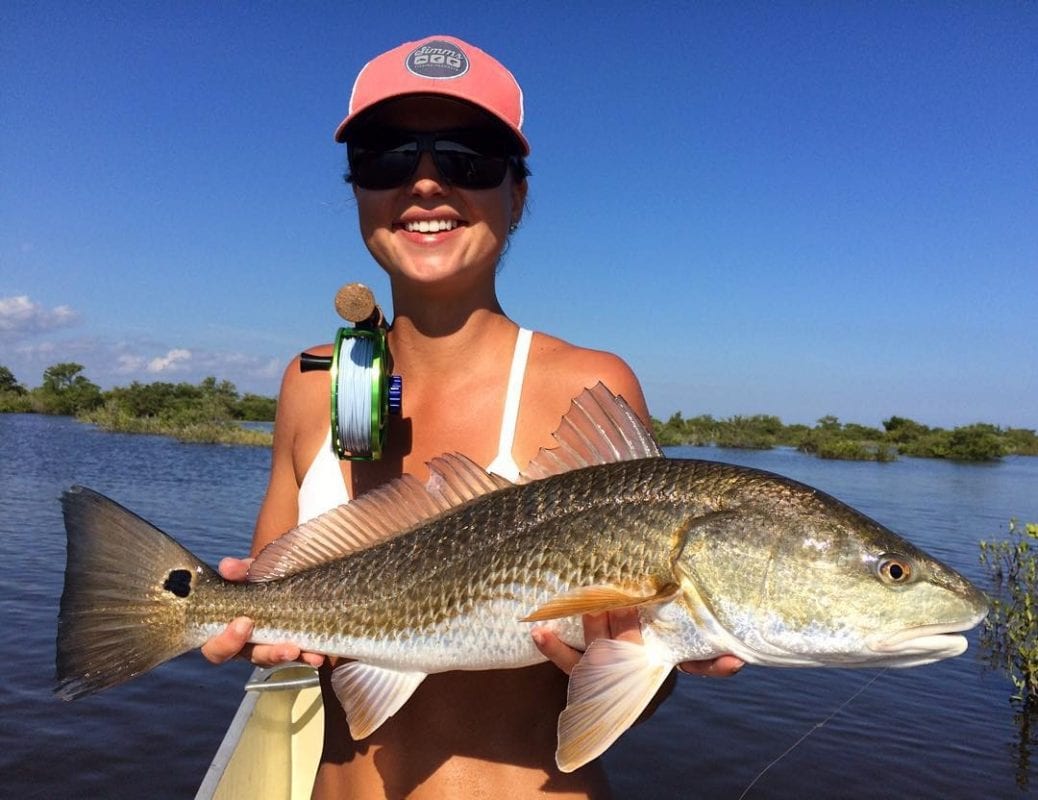 I know some of you have moved to Florida to escape from the cold and snow but being that we are in north Florida we do get a bit of cold. When the temperature drops the water will clear up sparking our sight fishing season. Grab your polarized glasses a casting platform or stepladder and start looking for schooling reds on your favorite flat. Go ahead and sleep in as sight fishing doesn't get good till late morning, if wind is not a factor, keep the sun to your back and when a school is located approach with stealth. Using a push pole or trolling motor on a low setting will get you within casting distance, when close enough to the school look for the lead fish or pick off the reds located on the outside of the school. Small soft plastics like Z-man paddlers, small spoons or Sebile stick shad work best for schooling reds. Remember it's always best to lead your fish by a mile rather hit the fish on the head and spook them. If redfish refuse soft plastics try downsizing or changing lure colors could make the difference.
Fly fisherman will bend a rod with any small natural color fly that mimics any small shrimp pattern. A Flats Bunny, olive being one of my favorite colors is my first choice of fly followed by Merkwans.
Rat reds, Black Drum and dink Trout to just keepers are still occupying the creek holes and thumping any jig and soft plastic combo. Live shrimp with a bb split shot and Daiichi 1/0 circle hook or a Slayer Inc. Jighead and shrimp combo is the live bait alternative for trout, black drum or reds if artificial is not your thing.
Sheep head are another sight fishable species located during first of incoming tides on oyster beds on the flats or around bridge and dock pilings. Best baits are fiddler crabs matched with a Daiichi 1/0 Octopus J hook hands down but shrimp will do in a pinch. During high tides look for Sheepheads in the Palm Coast Canals, most fish will be feeding on the barnacles that are on the seawalls and docks.
Capt. Chris Herrera
www.PalmCoastFishing.com
386-503-6338