By:  Capt. Roan zumFelde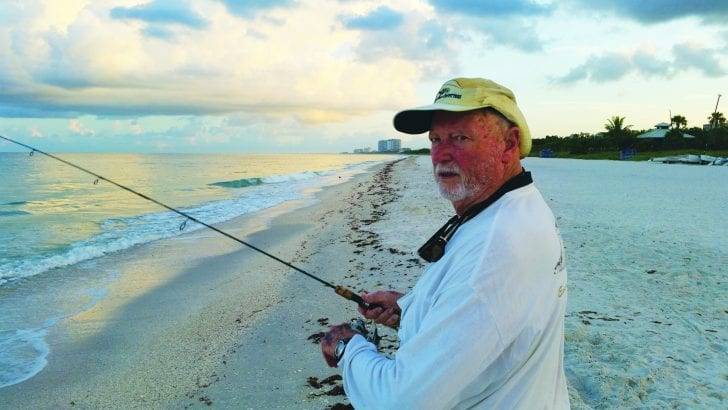 June Freshwater Scene is going to be a little different this month. We are not going to focus on freshwater,  but on salt and mainly our beach fishing opportunities. If you had one month to fish for snook on our beaches I would say June is that month. The winds and tides are typically favorable out of the east and the fish are heavily present on all our beeches from Englewood down to Cape Romano.
Your outfits should be simple and light weight. A light to med-light 7ft spinning rod or a 6-8 weight fly rod is all you will need to get in on the great action we have this time of the year.  Spool the spin with 15lb braid and a long 20 or 30lb. Fluoro leader and a small pack of jigs, soft plastics or savage or live target baits and you should catch all you want.  For the fly angler WF Floating line or if you want to get sneaky a clear intermediate with a 9 ft.12lb class leader with 20 or 30lb shock tippet. Take a pack of small #2 Clousers in tan and white or white or well just about any color and hang on because you are going to get bit. Don't forget Hemostats or pliers and anything else you might need.  It can be a long walk back to a car or boat if you forgot something.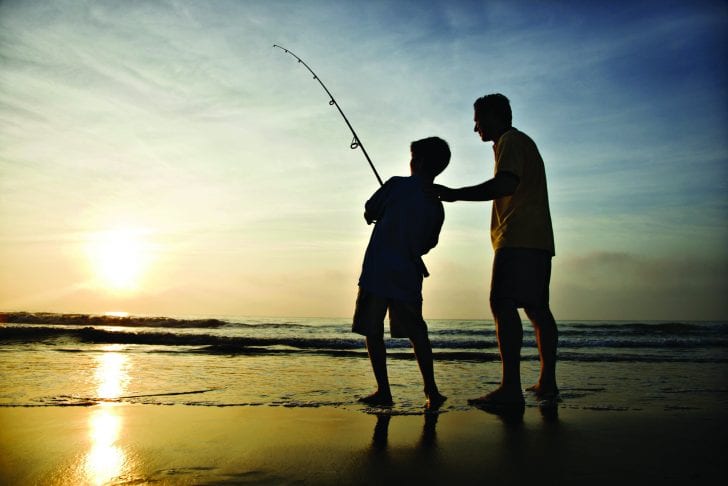 Different beaches will require different walks or accesses. Starting with anything south of Marco you will need to have a boat to access these beaches, but you could combine your wife's shelling trip and hop a ride to the beach with one of the shelling excursions.  Marco Beach will require either staying on or in Marco to access or on the extreme north end you have Tiger Tail Beach and Lagoon. This is not for the person who does not like to walk- it is quite the hike but the fishing is definitely worth it and species range high.  Keywaydin Island is a boat access beach but it is almost 12 miles long of pure snook splendor.  Moving North you have the Naples Beaches, much more traffic but if you get an early start head to 32nd or 33rd ave. and start walking south before light, it is one mile to Gordon's Pass and at first light can be world class fishing.  Most of the Naples beaches to the North have lots of fish, but also people so be careful and be courteous.  Clam Pass Beach is an excellent choice for early mornings and on to Wiggins Pass State Park all afford you excellent fishing.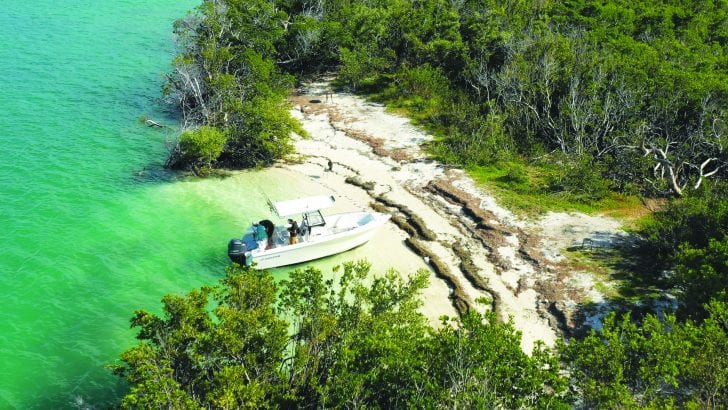 When walking these areas be on the lookout at all times for feeding fish in bait schools. Wooden pillings, rock, and T groins anything that looks fishy should be inspected with a few casts.  And last but not least keep your eyes peeled for cruising fish. These creatures will usually be feeding right on the beach edge and up to about 6 to 10 feet out. Look carefully with polarized glasses for the fish and scan the waters out in front and up the beach walk 20 feet up on the sand and look 100' – 200' ahead for the cruising fish, much easier to catch if you see them before they see you.   Good luck and if you need more info see us at Mike's.
Come visit Mike and me at Mike's Bait House and Indian Pass Outfitters on Danford Street, next to Bayview Park in Naples and we can talk fishing.  We carry a full line of tackle including:  fly fishing needs and both saltwater and freshwater gear, food, drink, and bait.  Thanks and good fishing. Roan z
If you want to contact Capt. Roan z for a freshwater fishing trip or ask any fishing questions he can be contacted at the Shop 239-775-2248 or cell number 239-269-4426.  Check the Web Site www.indianpassoutfitters.com and www.mikesbaithouse.com