Capt. Chad Carney

Spiny Lobster Season Closed April 1st – but 3 Bugs are Open All Year!
March 31st was your last chance to get some tail… until Sportsman Season opens July 28 & 29!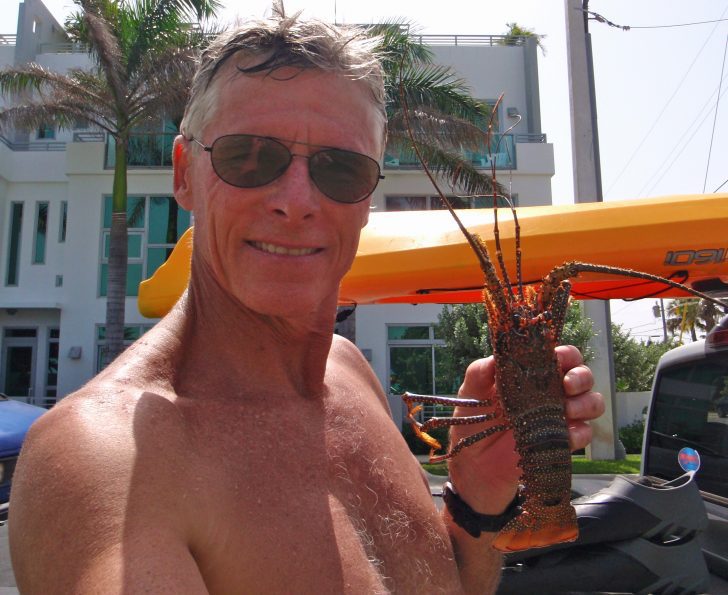 Unlike spiny lobsters, the following lobsters have no quantity or size limit and some are fairly plentiful in the Gulf. They are usually smaller than spiny lobsters and many divers prefer their tender taste. Only egg bearing females are protected, so look under the tail for attached orange eggs. They are most often found under low limestone ledges, but they camouflage well so you'll need to crawl and bring a thin bright light to spot them. You can use a bug snare or hand grab  them because they're not very speedy, but no hooks or spears.
First Shovel nose & Slipper lobsters are 2 names for the exact same lobster. My funny photo shows a speared gag grouper with a shovel nose bug stuck in his throat. When my spearfishing student pulled his kill's hot spear out of the fish, the bug walked out on my boat deck!
Second are Spanish lobsters, which look much like shovel nose and slipper lobsters, but are more colorful and more often found in tropical reef areas like the Keys, southeast Florida and the Bahamas.
Third is the spotted lobster, which have the same regulations as shovel nose/slipper bugs. Many divers mistakenly call spotted lobster "Spanish" lobster. They look more like a very short spiny, but in my photo, you'll see my biggest spotted lobster is darker with very small white spots. They don't get very big, and they also frequent the tropical reef areas. Very few divers catch them, because they are blistering fast!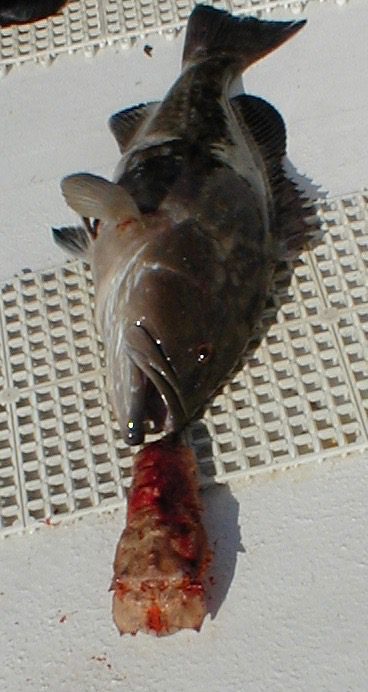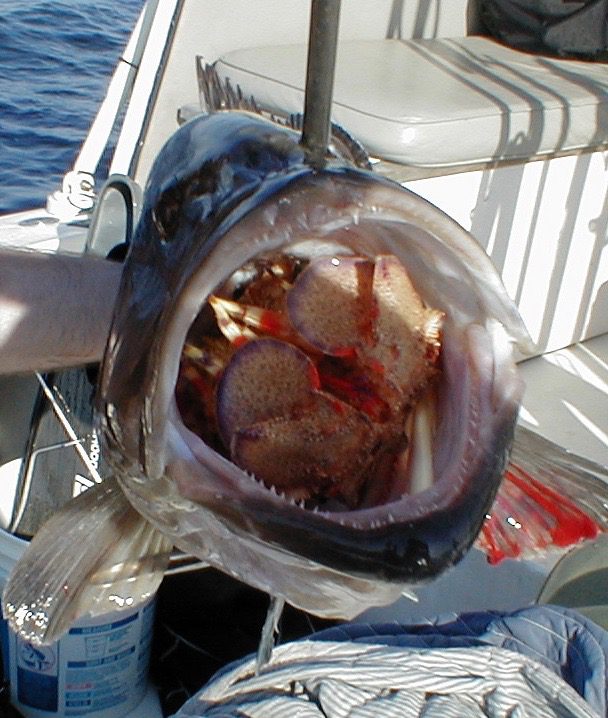 Good luck lobstering & watch out for moray eels and lionfish!
Captain Chad Carney – Diving Instructor & Journalist
mobile: 727-423-7775
e-mail: chad.carney@yahoo.com
http://floridaskindiver.com/spearfishingphotos.htm