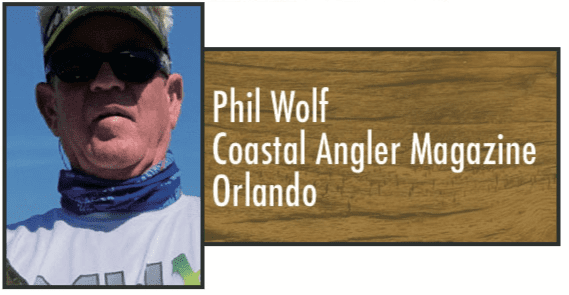 February is the month that bass anglers wait all year long for – to catch huge 5 bass limits on the Harris Chain of Lakes! In the recent MLF College and High School Tournament events several limits over 25 lb. plus were weighed in. Most anglers are finding schools of fish on offshore grass close to shallow water flats and spawning areas. With the upcoming full moon early in the month and recent cool snaps the water temps will be sending the big females to answer mother nature's calling. They will be moving shallow and looking for their place to spawn near the aggressive buck bass males.
The baits of choice recently have been white spinnerbaits and also bladed jigs. You can fish these baits near wood lay-downs, lily pads, eel grass or Kissimmee grass and hydrilla. Baitfish hide near structures for food, shade, and protection.
Areas with hydrilla hold all sorts of bait and bass. Try to graph deeper grasses that are near canals, docks, or bridges. Weightless flukes in white, copper field, watermelon red are other baits to have tied on with this cooler weather. Twitch, twitch, pause is the cadence that seems to make your bait dart back and forth. Lipless crankbaits in bright orange or chrome blue back are another bait that can really make for some fun days fishing when they are feeding on baitfish. A yo-yo technique can trigger reaction strikes especially when ripping it out free from eel grass or hydrilla. Cast them out and vary your retrieve until you get bites then repeat. Topwater baits are a great way to get explosive strikes. Once you get a bite or catch a fish, slow down and work that area thoroughly. Check the canals all over the chain for the bedding females. Take care of these fish when caught and take time to release them unharmed. Good luck – the time to catch a memory of a lifetime is now! Take a kid with you when you go.