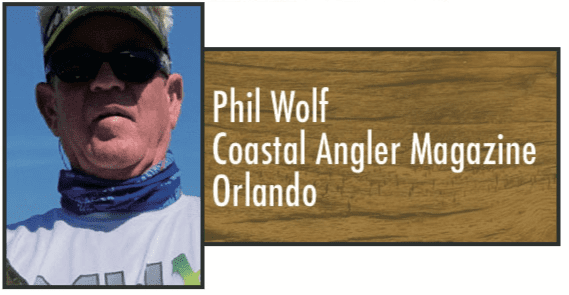 The bite has been on again off again for both bass and crappie on the chain of lakes. Some good catches have been coming on or around the New and Full moon phases. It seems that they bite better 2 to 3 days before the moon phases or for several days just after.
March is usually the last month for spawning bass all throughout the chain of lakes. Get out on the water on the second or third day after the cold front passes for better results. The bass have been staging in the deeper grass edges, eel grass beds or in the lily pads and mix vegetation close to the spawning areas. The mouths of canals, both ends of Dead River, Haynes Creek, 9th Street area, Little Lake Harris have all been good places to check. Lipless crank baits, chatter baits (bladed jigs) and swim baits have all been producing bites. Once you get a bite or two in the same area slow down and work through the same area with a June bug or black-blue trick worm or Senko style worm, Texas-rigged or wacky style. Check the canals in or close to moon phases for the buck bass and big females as they push up into these areas when they are ready to lay their eggs.
The crappie bite has been equally the same, with some days better than others. Road-Runners tipped with a minnow or just a plain live minnow when fished in the heavy vegetation and very shallow near the moon phase is good. Eustis, Little Harris and Lake Dora have all been producing limits when the bite is on. Fishing multiple poles with minnow-tipped jigs is how to maximize the bite – long-liners and spider rig setups are the way to go.