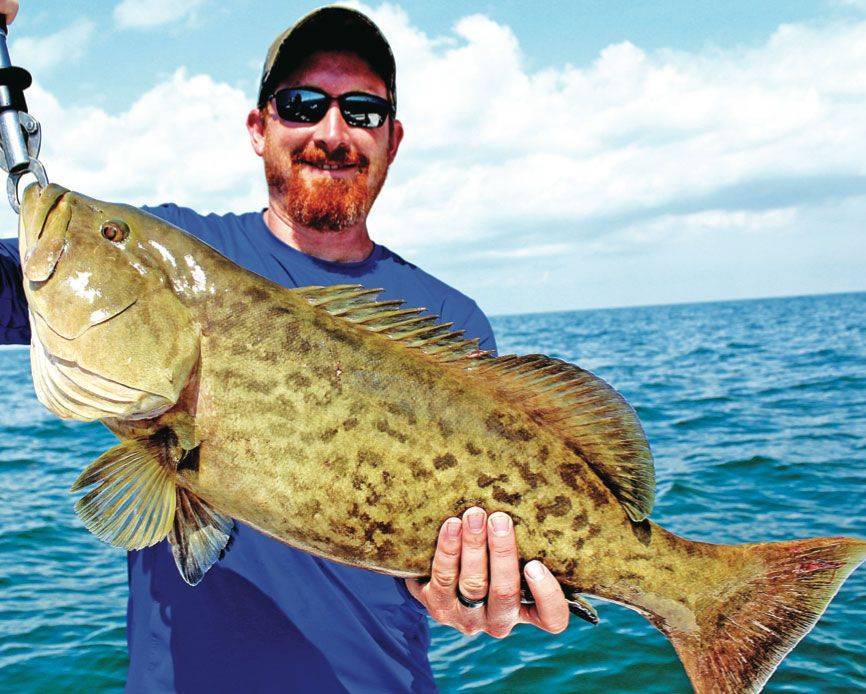 [dropcap]G[/dropcap]rouper diggers, this is the month we've been waiting for. September is the beginning of the shallow water grouper season. Ledges, rock piles, artificial reefs and wrecks from 10ft to 50ft will be holding excellent numbers of grouper. Unfortunately, this year we've had some red tide to deal with and it's best to check with some offshore captains to see what depths are fishing best. However, with the cooling water temperatures the grouper become more aggressive and readily take an assortment of baits.
This time of year is ideal for tolling large-lipped plugs such as Yo-Zuri Mag Mnnows or Rapala X-raps over your favorite grouper structures. Experiment with natural and bright color combinations to see what flavor the grouper are wanting. For the bottom fisherman, always start the bite with frozen sardines or threadfin herring and then send down that frisky live pinfish and hold on.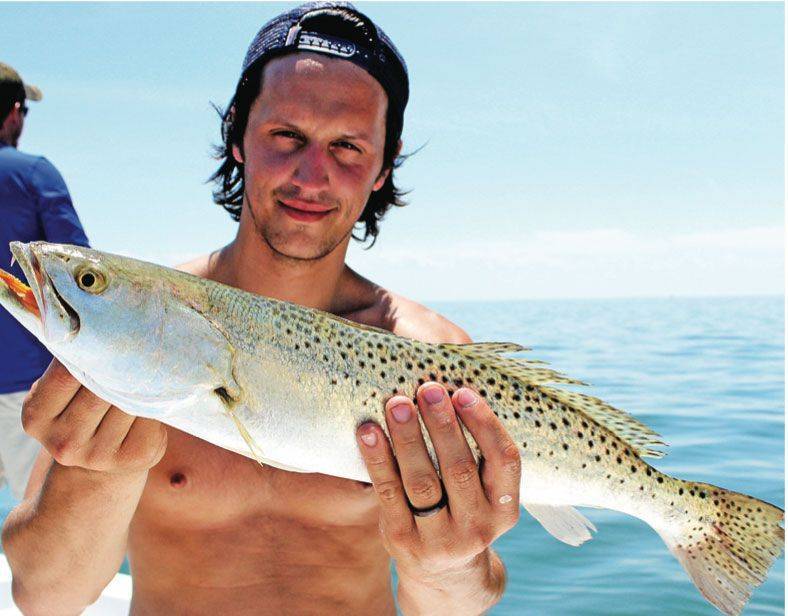 On the inshore scene, the speckled trout will start moving back inshore from their deep summer haunts. Look for shallow, yellow hard bottom areas in 3 to 4 feet of water with kelp grass growing on it. The grass has been growing all summer and is a haven for both bait fish and trout. DOA Deadly Combos with the glow or holographic root beer shrimp combinations are very effective. The floating grass that has made top water lure fishing almost impossible all summer is now going away so bring out the top water plugs again. Rapala Skitter Walks, MirrOLure Top Dogs and Yo-Zuri Hydro Pencils are all great top water choices.
Find the over slot redfish anywhere between the spoil islands off Crystal River to St. Martins Keys off Homosassa. This area is always a favorite of mine for early fall. Cut bait such as mullet and ladyfish are hard to beat, and if you catch a lizardfish early on in the day, keep it on ice, cut it in 2" pieces and I have not had a red fish refuse a piece yet. This is an old timers Homosassa favorite and it gives us anglers a positive use for a lizard fish.
Another best bet with the cooling water temperatures is the Spanish mackerel bite. Look for them harassing bait fish over hard bottom structures and especially the intake canal off Crystal River. Have a spoon rig ready with a small piece of tie-able wire to prevent cut offs for when the occasion arises and you'll have an instant hook up. Option two for catching mackerel is to anchor up with a chum bag, free line some live shrimp on a #2 long shank hook, and have some drag screamin' fun… Good Fishing!