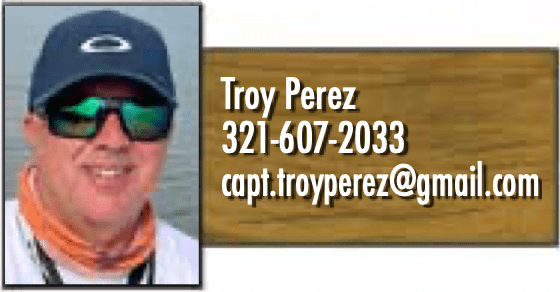 The change in weather for November typically brings windier days and cooler temperatures. If the water is high, fishing the shorelines by throwing 1/8 oz. jigs with paddle tails or gulps should produce redfish, spotted sea trout and black drum. If we get a cold snap, the fishing heats up and you will catch a lot more juvenile redfish on the flats. It seems after a cold snap the fishing seems to pick up and the fish seem more aggressive. Throwing artificial and covering a lot of ground will produce a lot of fish. You can still use cut bait or shrimp along the shorelines. This works well but you can't cover as much ground as throwing lures and moving around.
Sight fishing after a cold snap when the blue skies are crisp – there is better visibility for sight casting than in the summer. Even windy days are great for sight casting, just pick your shorelines out of the wind. Windy shorelines can muddy the water up. As cold snaps occur the grass will thin out and you can see the fish better and the fish can see the bait better also. They also seem more aggressive in the late fall and winter months. You don't have to start early to catch fish in November, try the middle of the day also.
Bigger black drum schools will show up later in the month on the flats. The bigger black drums eat flies well and gulp shrimp. They also eat crabs and live shrimp but with this bait you may catch some catfish because they like to hang with the black drum. Also be on the lookout for triple tail and pompano, they also like to hang around black drum. If you can get to Port Canaveral and the winds are not blowing too hard, the jetties will hold schools of big reds and snook. Try using large live shrimp, finger mullet or menhaden. November is also the best time for flounder fishing, but you cannot keep them.
Tip of the month: Remember November is duck hunting season and be aware on Saturday, Sunday, and Wednesday mornings that hunters will be in the Mosquito Lagoon.