By Mark Ambert Contributing Writer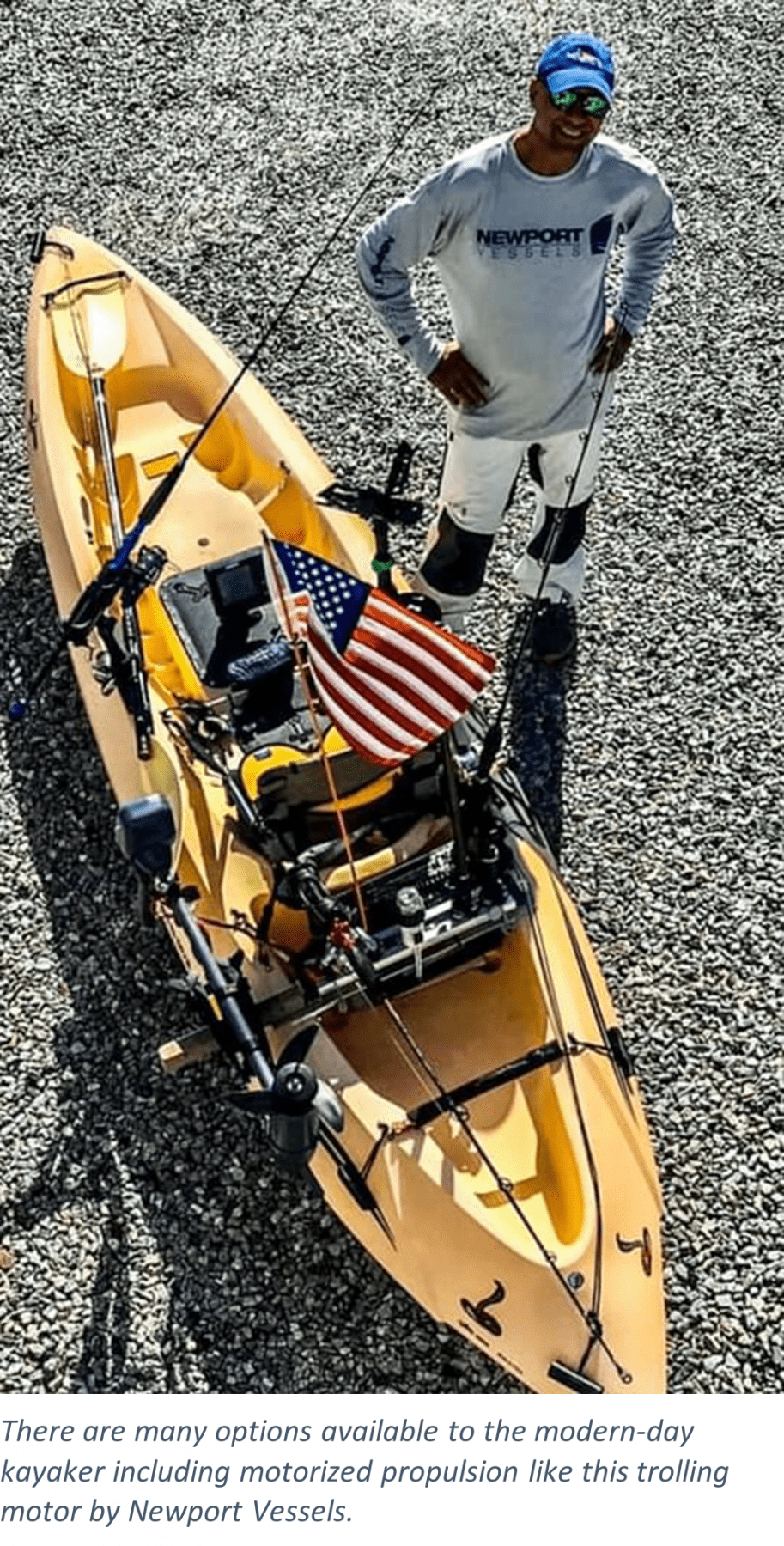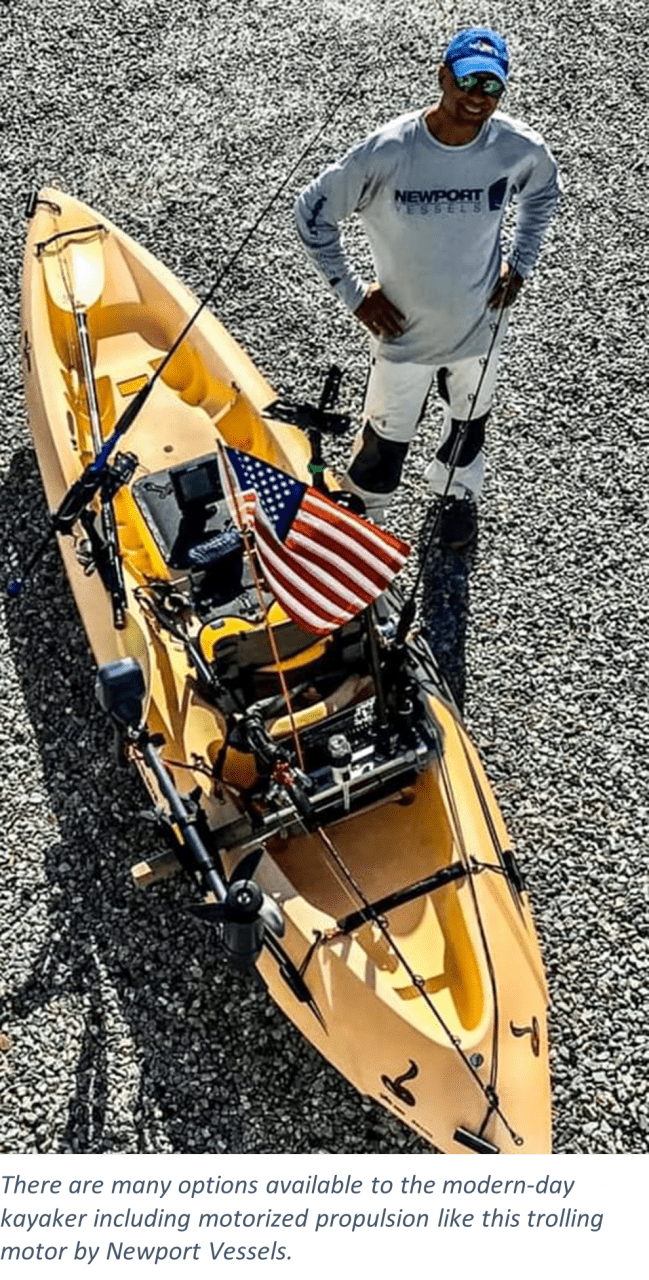 Look no further than kayaking for the perfect getaway for yourself, family, and friends.  Kayaking together will provide memories for years to come. One of the most remarkable things about kayaking is that almost any kind of water adventure can be had in them and their popularity is growing across every age group and type of use.  For some, it's the activity of choice for fresh air and exercise, or a casual fun day for the whole family to quietly experience the natural world.  For others, it provides the platform for the ultimate up-close fishing and diving experience with greater access to remote areas. In this COVID world it is a great activity to be safely shared by family and friends, especially in southeast Florida where there are miles of water parks for you to explore.
Forget the belief that kayaks are heavy, uncomfortable, and difficult to transport.  This article explores some of the considerations that will help you get on the water with more comfort and less hassle. A fun and productive day on the water begins with the selection of your kayak. Understand and prioritize your requirements like weight and ease of transport, stability, comfortability, propulsion system, and the types of water to be navigated. Be honest about your activity level and capabilities.  This will lead to a perfect selection as there are many new options that were not available a few years back.  Here's some of the key elements to consider.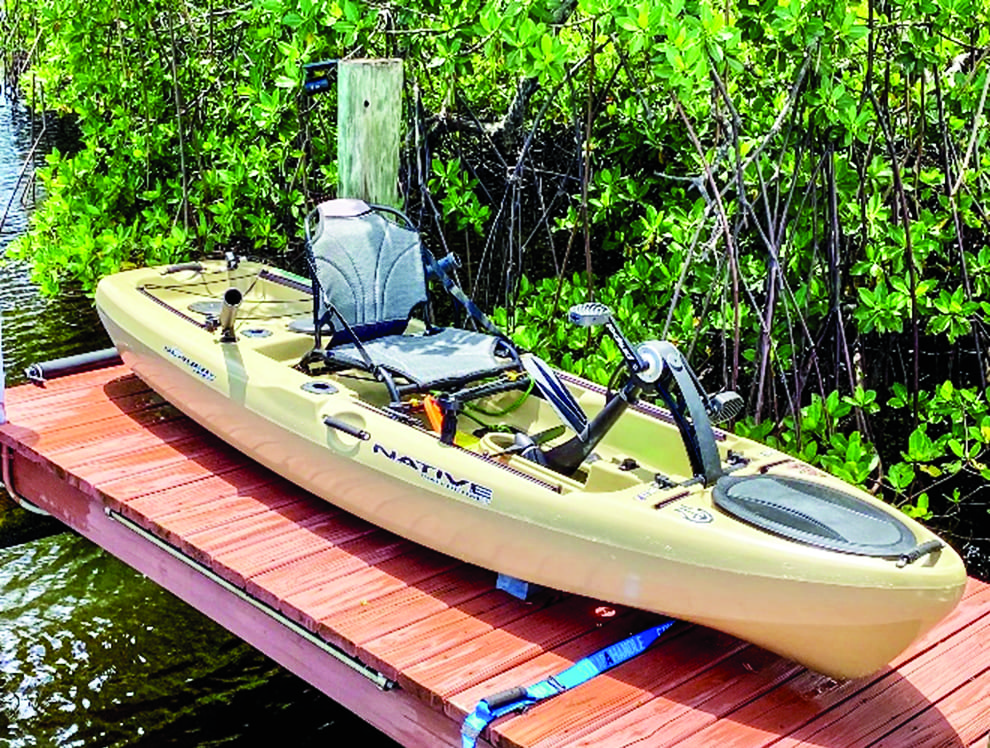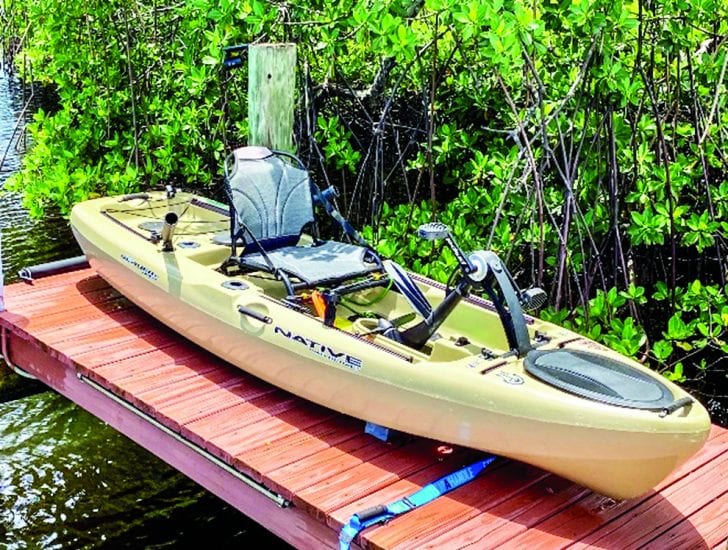 Size – are you planning a day on the water solo or with a passenger?  Plan for two if you think a good percentage of your time will be with a companion and in the same kayak.  Almost all modern kayaks will serve the solo kayaker well even in a tandem configuration.
Weight and Stability – today's modern kayak uses light-weight composite materials and are also available as inflatables.  Pick the lightest kayak with the shortest length that suits your purpose with the appropriate width to remain stable in your chosen environment. Your trip into and out of the water will be easier while maintaining a dry, comfortable, and steadfast platform.  One of the latest designs to hit the market is the new Ascend 133x Kayak offered by Bass Pro.  With a length of 13' and width of 36" this kayak is an angler's dream.  It weighs 125 lbs. with a maximum capacity of 550 lbs.; it's a single seat catamaran style hull which should be stable in back country lakes, rivers, and bays. I'm getting ready to trick out this skiff in a new project combining the powerful and lightweight NK-180S motor by Newport Vessels.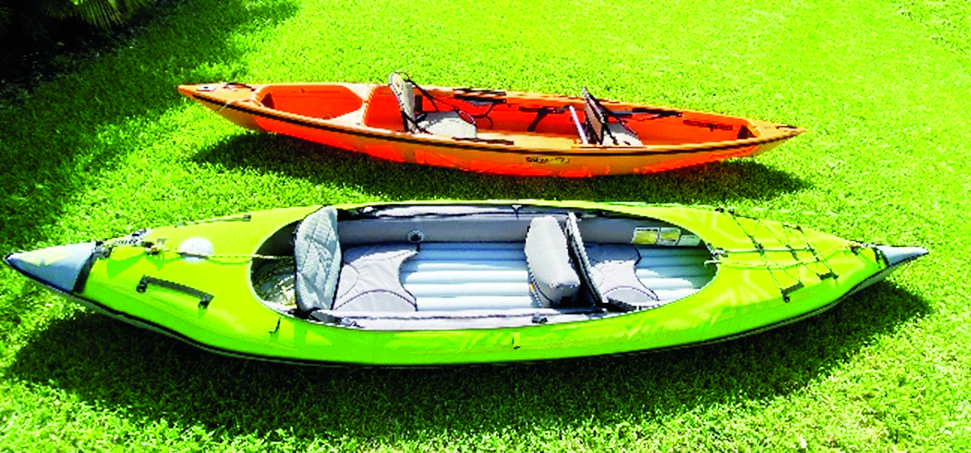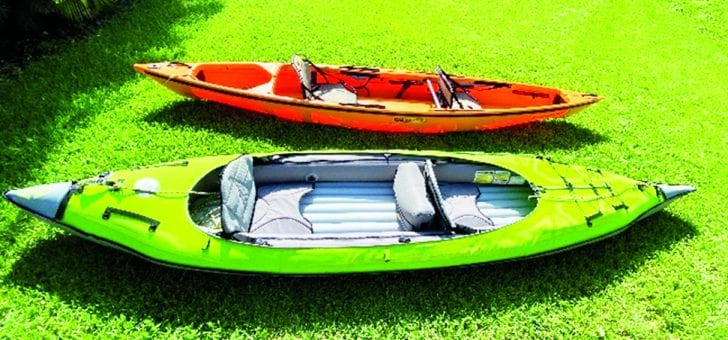 Comfort – you won't enjoy your day on the water in an uncomfortable seating position. Fortunately, there are great options available for seating with ergonomics rivaling car seats!  Comfortability really comes down to seating position and leg stretch.  Many of the newer kayak designs have some of the best ergonomic seats that are infinitely adjustable – they will extend your kayak adventure to a full day of paddling with little or no discomfort.  When possible, try before you buy!
Propulsion – propulsion systems such as pedal drives can be found in top brand kayaks and are a blessing for covering large tracks of water but can add considerable weight to the configuration.  Make sure they are easily removable so they can be carried separate. Kayaks can also use powerful electric motors to provide hours of effortless and hands-free enjoyment. One of the latest to hit the market is the new NK-108 by Newport Vessels.  This innovative new motor offers excellent performance and power to any kayak angler looking to increase their range and catch more fish in fresh or salt water.  With a 24-volt battery system, this light weight and efficient motor can keep you on the water for a full day on a single charge.  I will be writing a feature article about its installation and deployment soon, so stay tuned!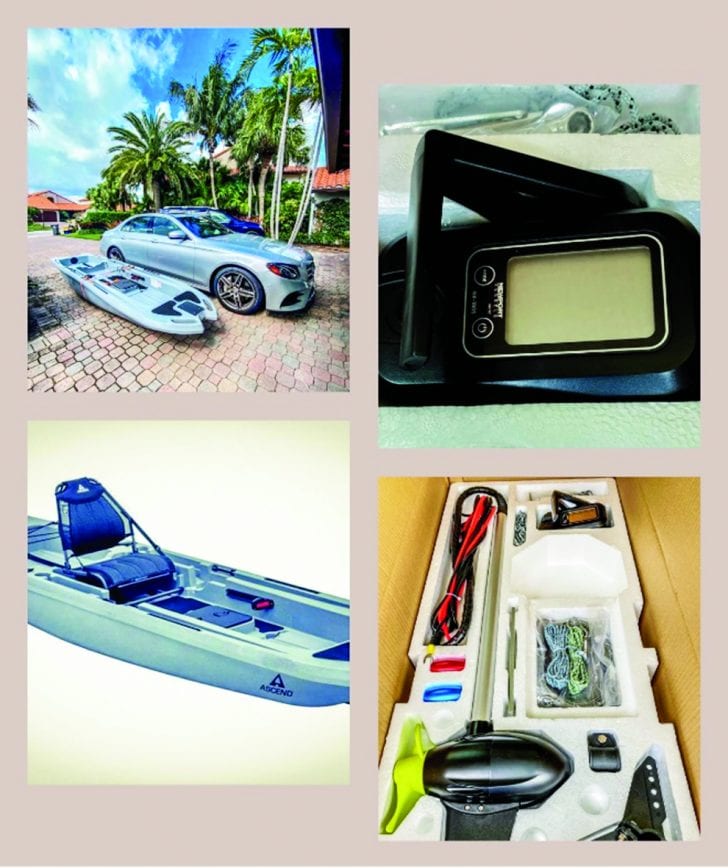 Transportation – a good set of wheels will be critical in getting your kayak to and from the water.  There are great options available that can perform on both hard packed and sandy soil. Products like the C-Tug Kayak cart are extremely versatile and can handle up to 260 lbs.  I've used them in pairs when transporting heavy loads greater distances.
Rack system – a good rack system for your car or SUV is an invaluable part of the equation.  If you plan on traveling to remote sites – this is a must to get right
Today, there are many options available for transporting your kayak comfortably and safely.
Systems like the Thule Hullavator Lift-Assist Kayak Carrier have a simple to use mechanism that makes swinging the kayak up to the roof almost effortless.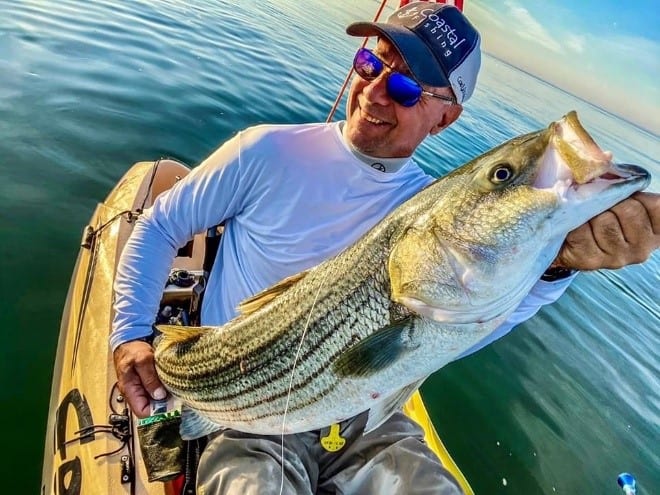 Consider an inflatable – the inflatable kayak is another great example of how the sport has evolved.  Feature packed and ready to do battle with most any water condition, these platforms are super light, easy to transport, stable, dry, comfortable, and provide everything needed for a fun weekend outing or day on the water.  Advanced Elements (AE) offers a full line of inflatable kayaks.  Not only are they a fully capable sit inside paddle style kayak, they can be folded up into a small storage bag and easily carried, then inflated within minutes once arriving to your destination. These are a great alternative if you aren't ready to invest in a transport system.
For example, the Advanced Elements AirVolution2 Inflatable Kayak at 52 lbs. is one of the lightest tandem kayaks currently on the market.
Rigging for fishing – many kayaks come specifically rigged for fishing, which you can then personalize with specific gear.  Some of the items I use are oriented around expanding my fishing capabilities. These items include my Downrigger JR by Scotty and a fish finder / GPS I use every single trip.   I also recommend a flexible rail mount system like Railblaza for ancillaries including additional rod holders and a GoPro camera system for pictures.
Some of the safety gear I carry – an anchoring system, rubber reusable twist ties like Gear Tie, Boom fishing lanyards, fishing rod leashes, Belt Pack PFD with safety leash from West Marine, folding knife, fishing pliers, medical kit, electric tape, a small portable LED Stern Light by Innovative Lighting, and a good headlamp when fishing after dark.
These are just some of the key considerations and accessories available for a successful outing that if done properly, is sure to become a life-long pursuit and help you explore new destinations. Join the kayaking rage and be prepared for the adventure of a lifetime!
Mark Ambert – Avid outdoorsman, sportswriter & photographer
Coastal Fishing Company  • www.coastalfishing.com
Follow me on Instagram @marksgonefishing
or contact me at marksgonefishing25@gmail.com for collaboration