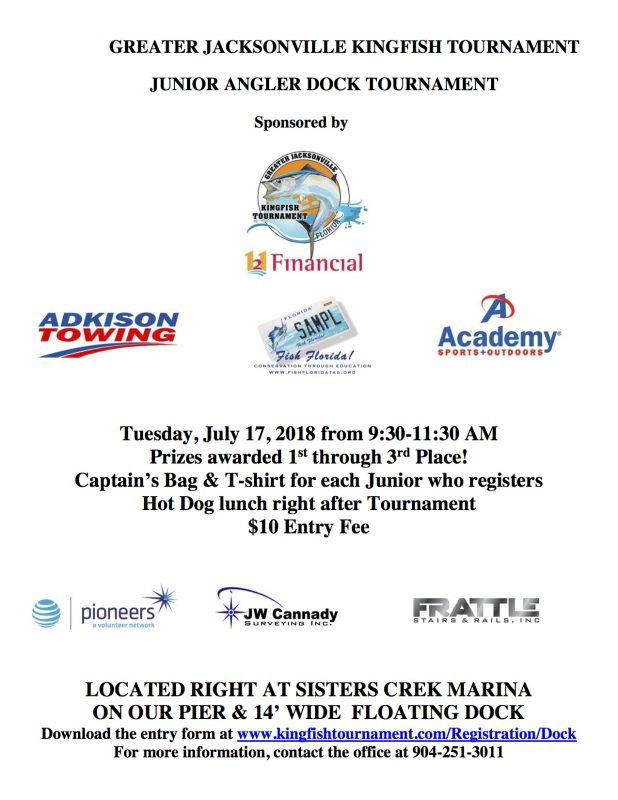 25 PRIZE PLACES!
2018 Jr. Angler Captain's Meeting:  Monday July 16, at 6:30 PM.
2018 Jr. Angler Awards Ceremony: Saturday July 21, 4:30 PM
2018 REGISTRATION:
Registration Fee $10.00
Registration ends at 6:30 PM on Monday July 16th
The Captain must be registered in the General Tournament to
participate in the Jr. Angler Tournament.
The GJKT, in association with Fish Florida proud to announce the continuation of the Junior Angler seminar program for 2018. Seminar times to be determined.   Topics will include: fishing the water column, lure selection, tackle selection, fish fighting techniques, bait selection, and casting as well as general fishing techniques.  Every Junior Angler attending a seminar will receive a fishing rod and reel, courtesy of Fish Florida