By Craig Korczynski, Contributing Writer
It is summertime and we are slowly getting back into our groove. June offers fantastic fishing near inlets, beaches, spillways, and the Intracoastal. These areas will offer a plethora of species.
The inlets and beaches are great areas to target snook as they begin to spawn. Local inlets will offer plenty of snook and tarpon. Live baits, D.O.A. C.A.L. 4" Jerk Baits, 3" Shad Tails in pearl and figi chix, and D.O.A. Bait Busters in pearl, glow / gold rush belly and Arkansas glow are all excellent choices for enticing snook to feed. Check the tides and locate good current for the best areas to hook up with snook.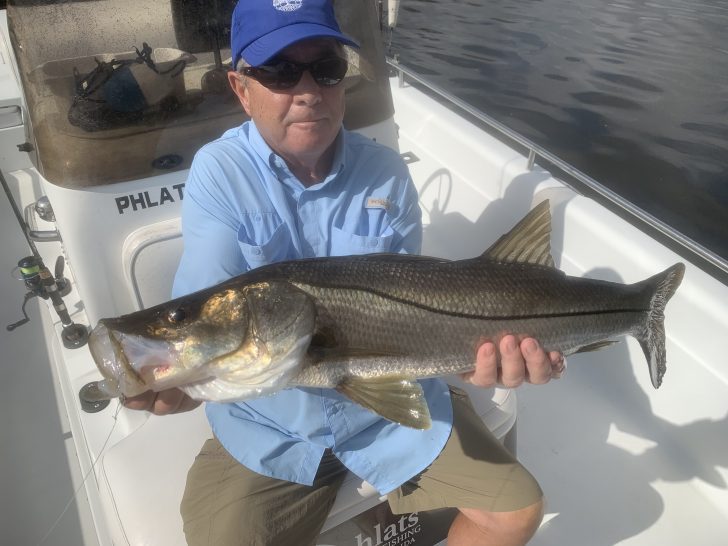 Anglers targeting tarpon can expect fantastic action along the beaches and inside inlets. Tarpon can be seen rolling on the surface early as the sun is rising. D.O.A. Bait Busters and D.O.A. 5" Swim Baits in glow and gold rush belly, pearl and greenback, teamed up with a ½ ounce jig head will get the silver kings chewing. Be sure to work in front of tarpon pods leading the fish, you will not spook the pods and will get your drag screaming.
Docks, seawalls, and drop offs will hold plenty of snook, tarpon, jacks, drum, and tripletail. For fly fisherman this offers steady action as live chumming helps bring the predators boat side.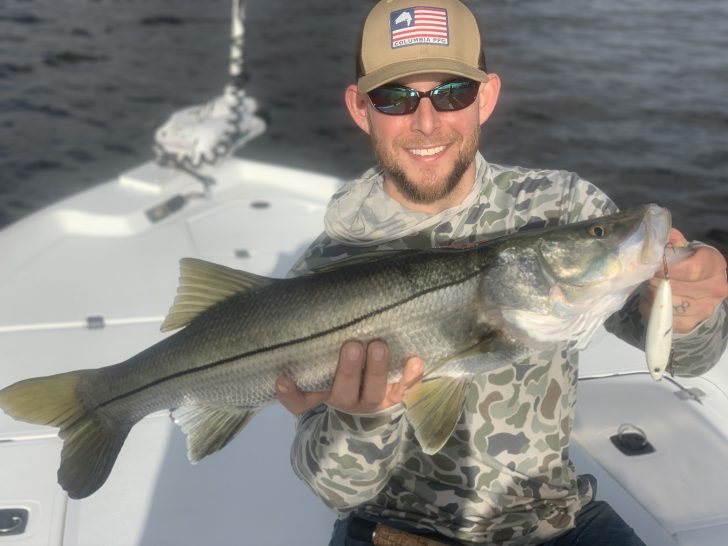 Remember you can't catch them from the couch, so get out there and get hooked up. Tight Lines!
Captain Craig Korczynski
561-644-4371 • phlatsinshorefishing.com
Facebook, Instagram & Twitter