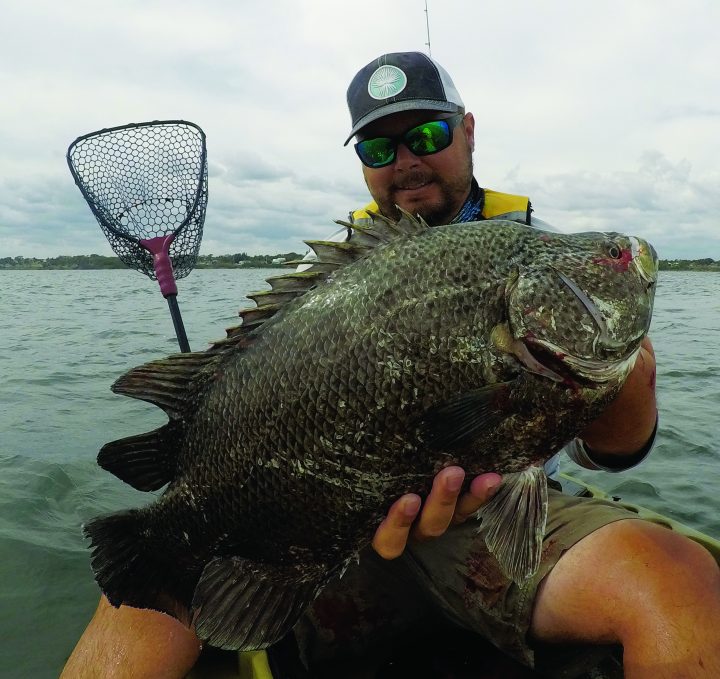 INSHORE
Glass minnows have showed up in good numbers and our weak spring mullet run will be right around corner. Artificial baits like DOA Cal Shad Tails, jerk bait and terror eyes will work well around the mangroves, docks and bridges. April also brings tripletail into our river system. Look to target crab trap buoys and channel markers with live shrimp to bring in these tasty fish.
OFFSHORE
April is the best month of the year! Tuna and mahi should be in full force.  Trolling Sealime Lures should pick up both species as well as other pelagics. Vertical jigging 230-350 feet will also produce blackfin tuna and bonita. There are many beach areas to launch your kayak throughout Palm Beach County. The fishing grounds off our coast are anywhere form 1-3 miles. Look to work the normal 90-200ft depths.  Finally don't forget about the cobia. Bouncing the reef will put you in line for one of these tasty fish.
Check us out Pushin' Water Kayak Charters on Facebook, Instagram and Youtube for all the latest adventures my clients and I get into.
See you on the water!
Brian Nelli
(772) 201-5899
Brian@tckayakfishing.com
www.tckayakfishing.com