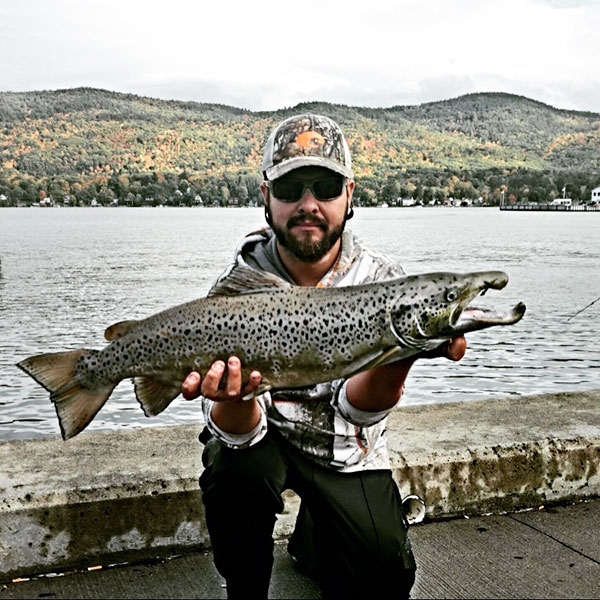 by Rich Ortiz Fishin' Musician
My enthusiasm for The King George Derby on Lake George September 15-17 is its multi-species format and that I love fishing Lake George for big fish, especially the four-species featured.
First Prize of $2,000 for lake trout, large and smallmouth bass and now landlock salmon challenge my multi-species competitive skills. Most Important is that the proceeds of this event benefit SAVE and its efforts to Stop Aquatic InVasives from Entering Lake George www.fundforlakegeorge.org.
Lake George enthusiasts have been waiting a long time for an exciting derby like this to take place and this year's adjustments will only make this event better. This is The King George's 3rd year, though it is the first year that landlock salmon has been included, adding to the excitement. Last September fishing for these beautiful specimens was outstanding, and myself and others caught some true trophy's in Lake George.
The later date in September will allow a more relaxed fishing environment with summer pleasure boating traffic significantly reduced. Local participation is necessary to help make this 3rd year a success, and we welcome fishermen from around Upstate NY to join in on the family fun and prizes.
Minimum size entries to limit harvest are detailed at www.kinggeorgefishingderby.com. Special Thanks goes out to the Lake George Fishing Alliance and everyone else involved who have helped make this a great late summer event.